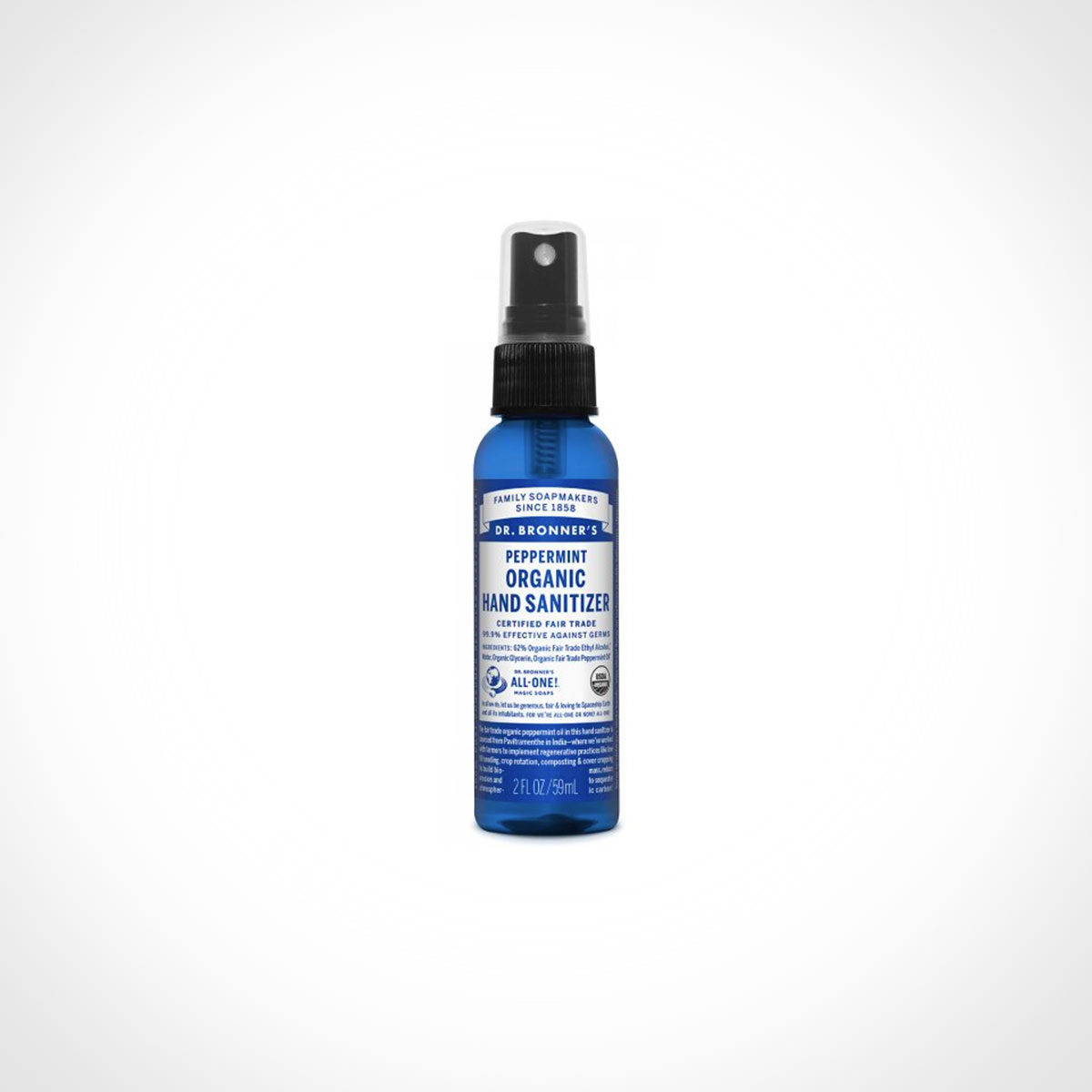 Supporters of healthier and more sustainable practices
Dr Bronner's Organic Hand Sanitizer is a better, healthier way to sanitize. Just as effective as conventional sanitizers without the nasty chemicals. Only fair trade organic ingredients are used. Spray on hands, surfaces or in the air as a deodorizer. The aroma will stimulate your senses and focus your mind. Highly versatile and environmentally friendly. Sanitize with a clean conscience!
Dr Bronner's products are about as clean as they come, certified to the strictest industry standards. With full transparency in labeling and no greenwashing hype. Beyond their line of organic and sustainable bath & beauty products, Dr Bronner's also work on a wide variety of projects with broader positive impact. Their Fair Trade organic peppermint oil is sourced from Pavitramenthe in India—where Dr Bronner's partners with farmers to implement climate-friendly regenerative organic practices to build healthy soils, reduce erosion and sequester atmospheric carbon!
We independently select these products—if you buy from one of our links, we may earn a commission.