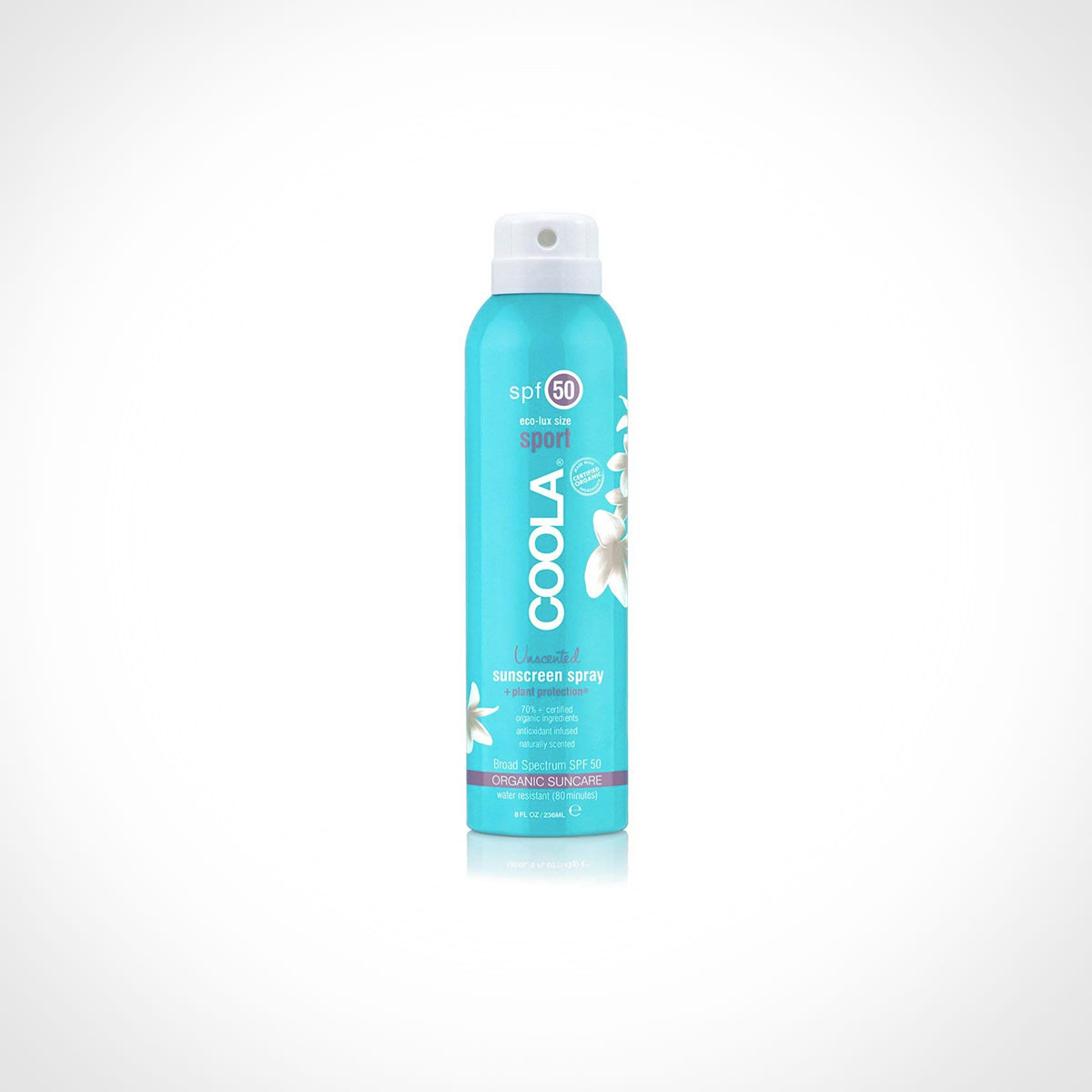 COOLA Classic SPF 50 Organic Sunscreen Spray
COOLA's Classic SPF 50 Organic Sunscreen Spray provides natural water- and sweat-resistant sun protection. Packed with antioxidants and skin-nourishing ingredients, it applies light and absorbs fast without leaving a greasy feel. And the bottle keeps misting even when it's upside down, so there's no problem covering your whole body, from head to toe. Formulated from the freshest ingredients, 70%+ certified organic, ensuring natural sun protection that's delicate on your and the planet.
There's very few sun- and surf-soaked activities more exhilarating than exploring the dazzling colors and variety of life found in our oceans' coral reefs. But the planet's reefs are suffering, with half dying off over the last 30 years. A contributing factor to the problem are chemicals commonly found in sunscreens, with an estimated 14,000 tons of sunscreen washing into the oceans each year.
When it comes to sun protection, that also helps protect our precious reefs, COOLA has you covered (literally). Their eco-conscious formulas are sourced with a Farm to Face philosophy that follows sustainable farming practices, supports local communities, and reduces the usage of pesticides that contaminate our bodies, waterways, and environment. And as an advocate of both research and education, COOLA donates to the Melanoma Research Alliance and Healthy Child Healthy World.