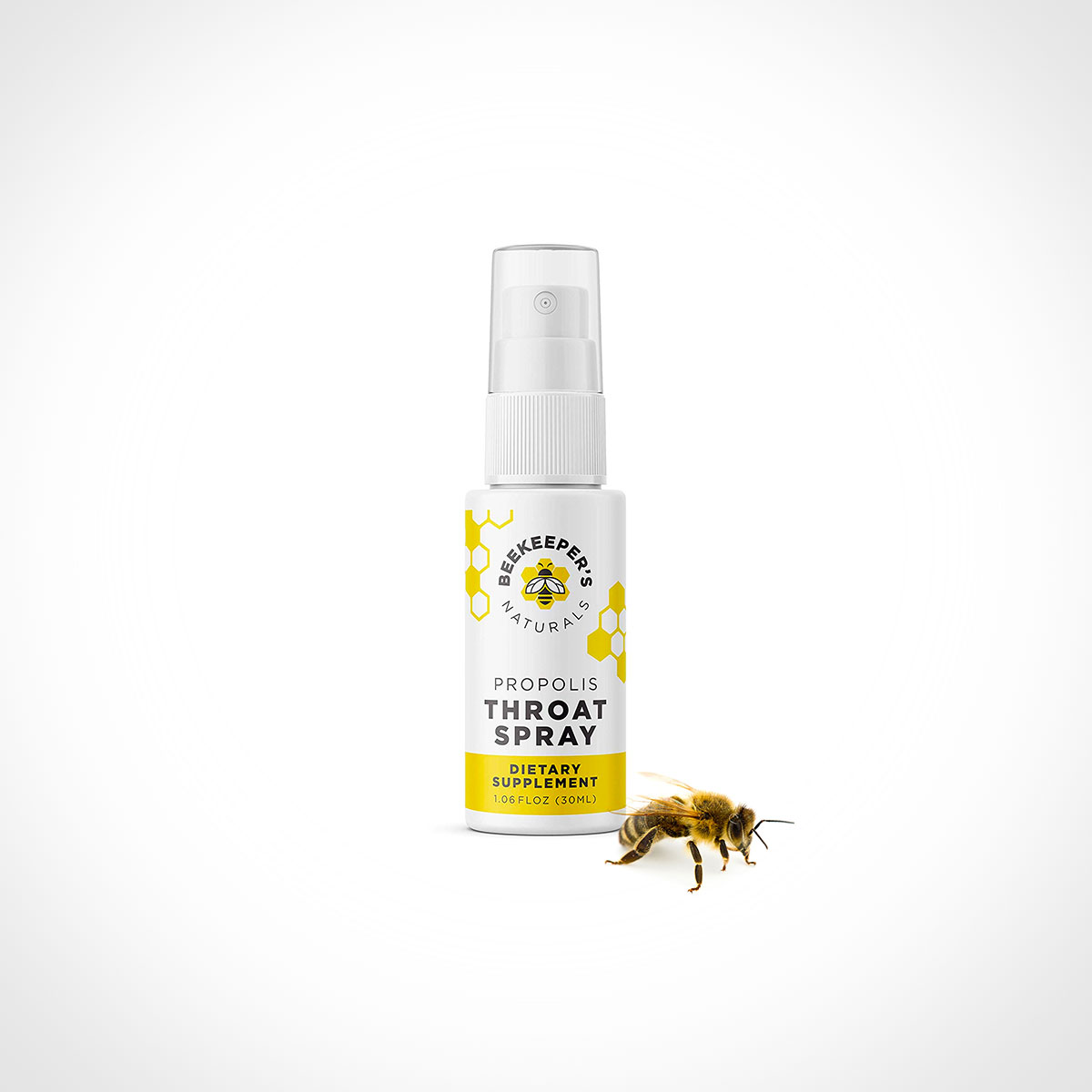 Beekeeper's Naturals Propolis Throat Spray
Let's face it. Getting sick sucks. Luckily there's bee propolis, nature's ultimate defense from germs with over 300 beneficial vitamins, minerals, and compounds. Sweet-tasting propolis has been used for centuries to support immune systems, help sore throats, and fight various ailments. It's also effective at combating free radical damage during periods of stress—like making your way through busy airports or struggling under the pressures of work.
Beekeeper's Naturals Propolis Throat Spray contains only clean natural ingredients. Sourced from remote apiaries in the mountains of Canada, it's among the purest and most sustainably-sourced on earth. Easy to take on-the-go and TSA-friendly, BKN's propolis spray is a must-have for anyone who travels often, works hard, or is in need of a natural immune boost. And Beekeeper's Naturals partners with two of the leading bee research institutions to support pollinator protection with 10% of the profits from all apparel sales.