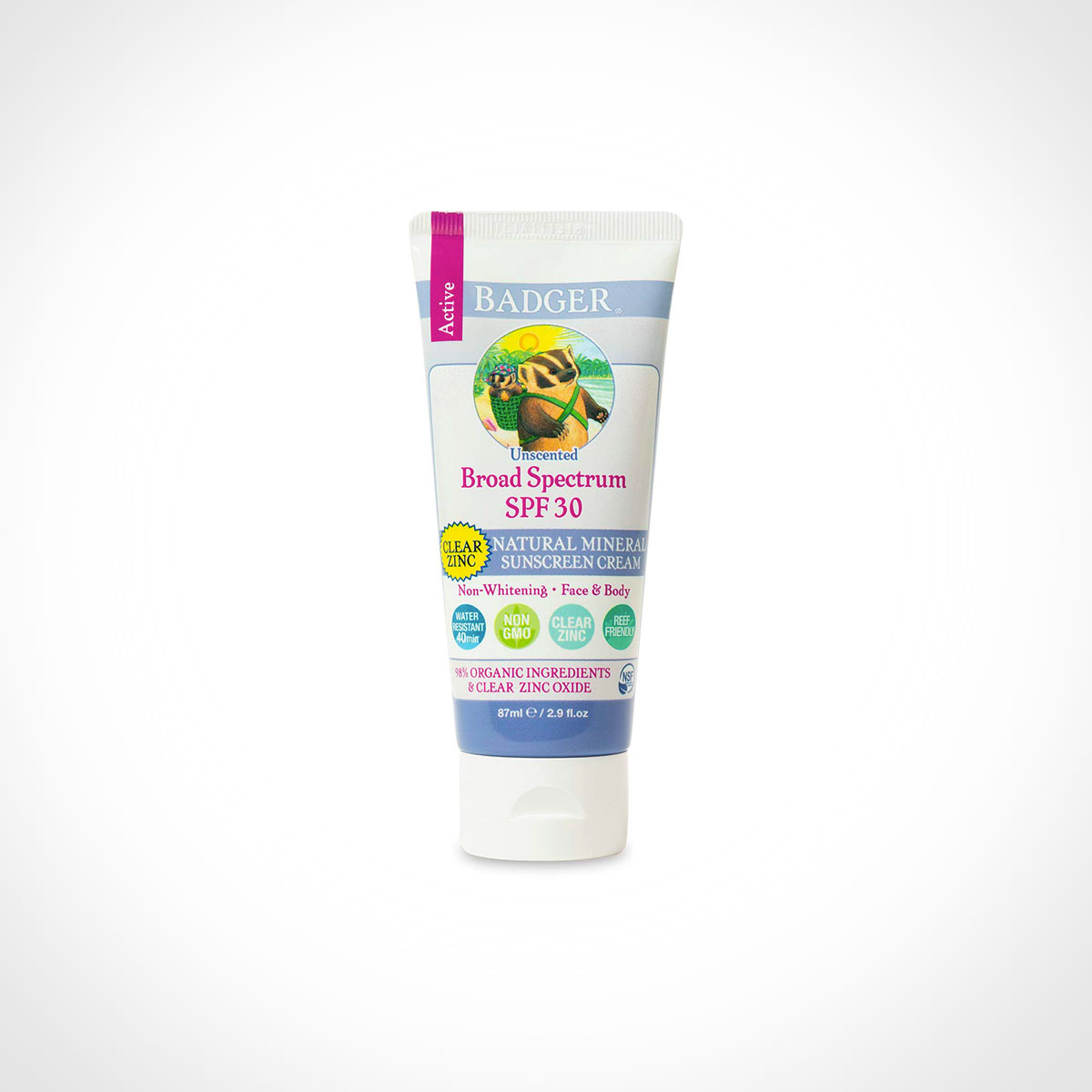 Donates 10% of profits to organizations promoting community health and welfare
Badger Clear Zinc Sport SPF 35 Organic Sunscreen sets the standard for clean, natural sunscreen that's safe for you, your family, and the environment. Badger Sport is reef-friendly and biodegradable. Delivering moisturizing, broad-spectrum protection that's water-resistant for at least 80min. And with only 5 natural ingredients and no synthetics, this lightweight mineral sunscreen provides powerful protection that's as easy on your skin as it is the planet. Made in the USA and certified cruelty-free.
Badger is a small, family-owned, family-run, and family-friendly company that blends the finest organic extracts, oils, and minerals to make the safest, most effective solutions for your body. Only using ingredients that fit their rigorous natural standards for healthy agriculture, minimal processing, and sustainable supply chain, Badger creates cleaner products for healthier people and a healthier planet. Badger also donates 10% of before tax profits to non-profit organizations that focus on the health & welfare of children, community, and general well-being. And as a Certified B Corporation, Badger has been awarded 'Best For the World' and 'Best for the Environment' for five years running, placing them in the top 10% of all B Corps.
We independently select these products—if you buy from one of our links, we may earn a commission.