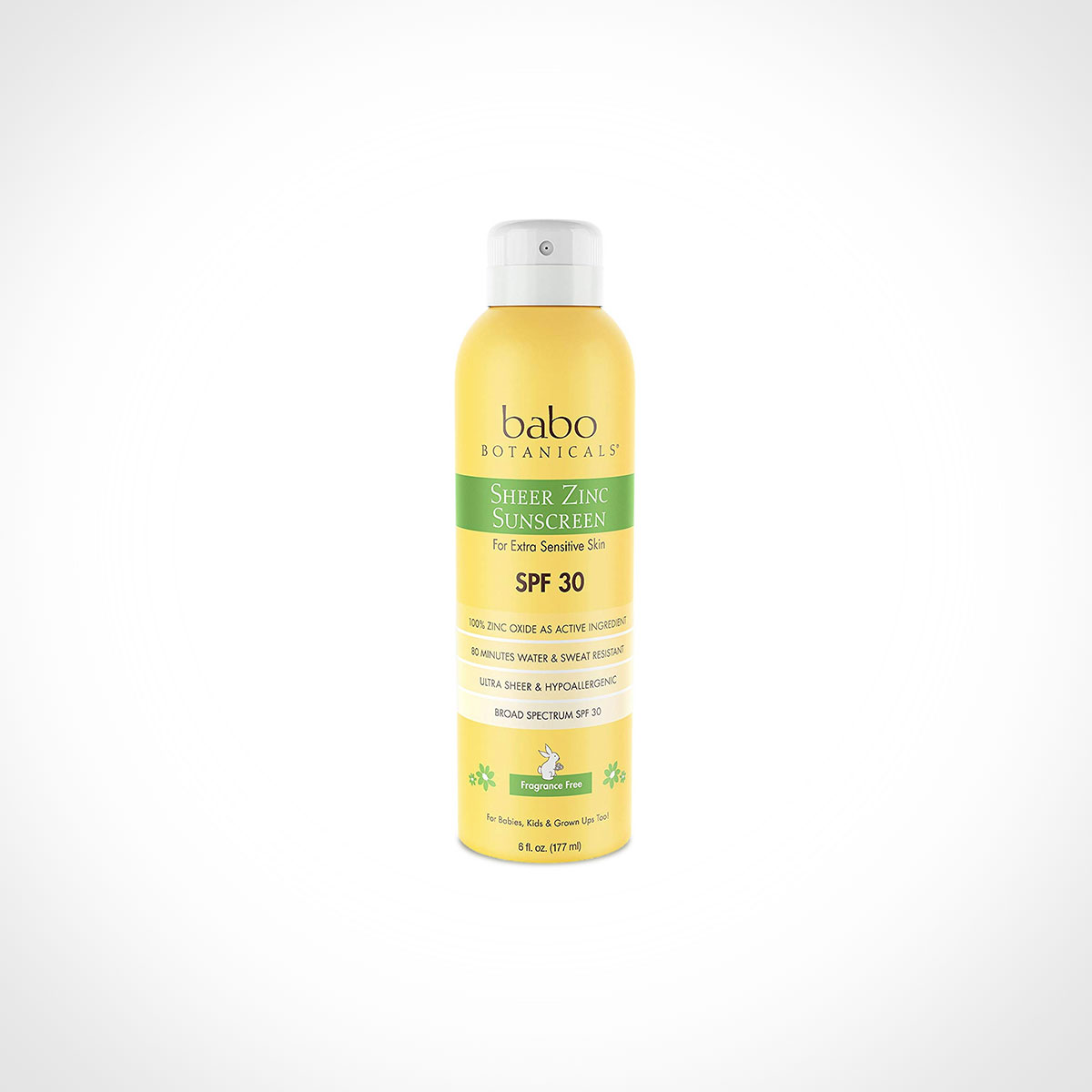 Babo Botanicals Sheer Zinc Sunscreen SPF 30 Spray
Babos Sheer Zinc SPF 30 Sunscreen is the first of its kind with 100% non-nano zinc oxide. Hypoallergenic and fragrance free for those with extra sensitive skin. This continuous spray sunscreen offers ultra-sheer protection with broad spectrum coverage that rubs on clear. It also moisturizes and nourishes the skin with organic shea butter, avocado and jojoba oils. Water and sweat resistant for up to 80 minutes, and certified reef safe.
Sunscreens are generally harsh on your skin and the environment because of all the synthetic chemicals used to block the sun's powerful rays. Such synthetic ingredients can be irritating or cause skin allergies. And they've even been found to threaten the health of coral reefs and other ocean life.
Babo Botanicals thoroughly tests their sunscreens via independent laboratories to make sure they're allergy free, non-irritating, and safe for the environment. Perfect all-natural, sun protection that's reef and family safe.