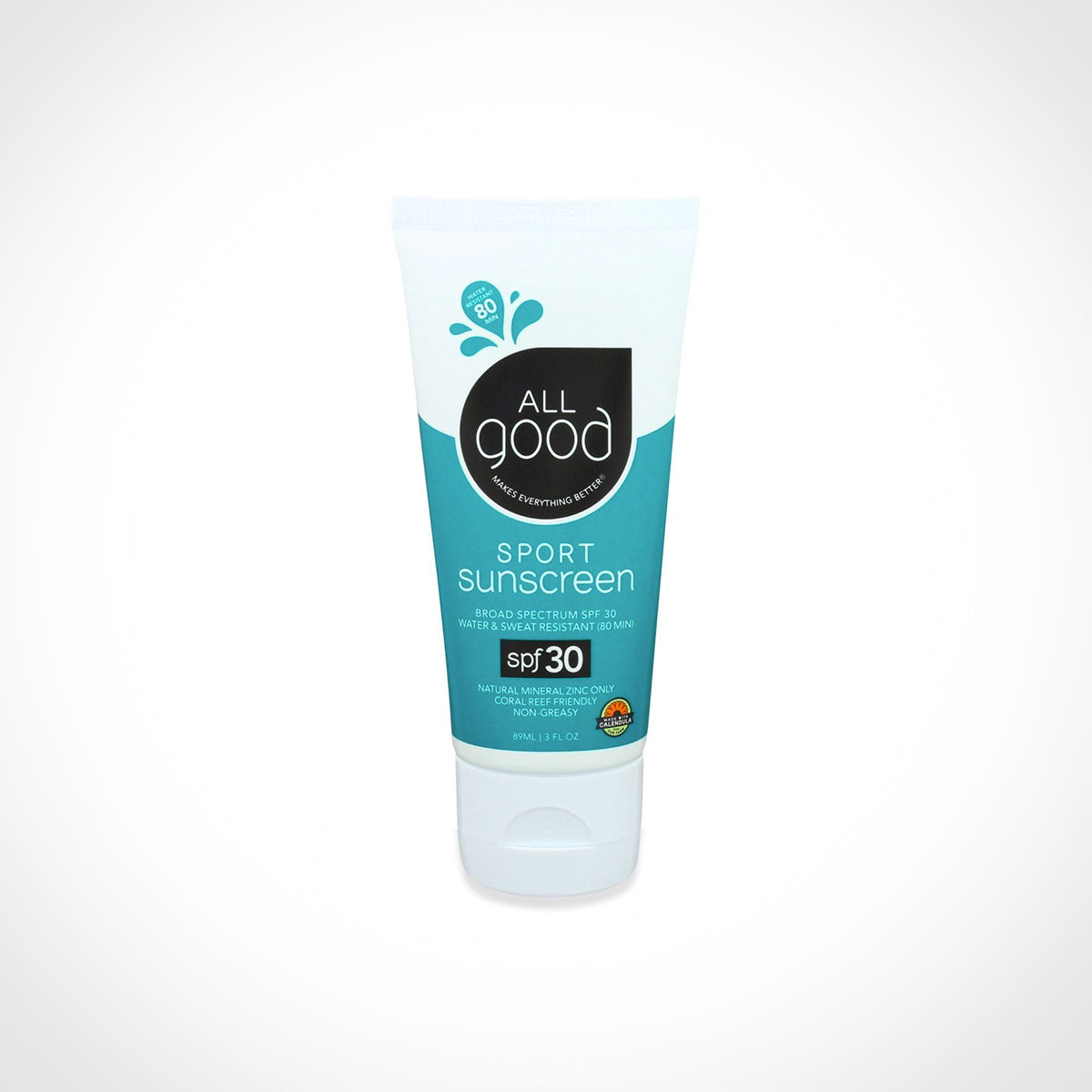 All Good Sport Mineral Sunscreen
Not all sunscreens are good. Actually, some can be quite bad. All Good SPF 30 Sport Mineral Sunscreen Lotion has got you covered, in a good way. From the basics, with broad spectrum UVA/UVB protection and water-resistance, to a commitment of reef safe ingredients that are lightweight, non-greasy and easy on your skin parts.
Conventional sunscreens include a load of harmful ingredients, preservatives, and additives that are toxic to both humans and coral reefs. All Good creates mineral-based sunscreens that use raw elements instead of synthetic ones, with a conscious effort to exclude the bad ingredients and preservatives that disrupt human hormone function and bleach coral.
And as a certified B-Corporation and 1% For The Planet member, All Good is fierce advocate for protecting marine life and coral reefs.