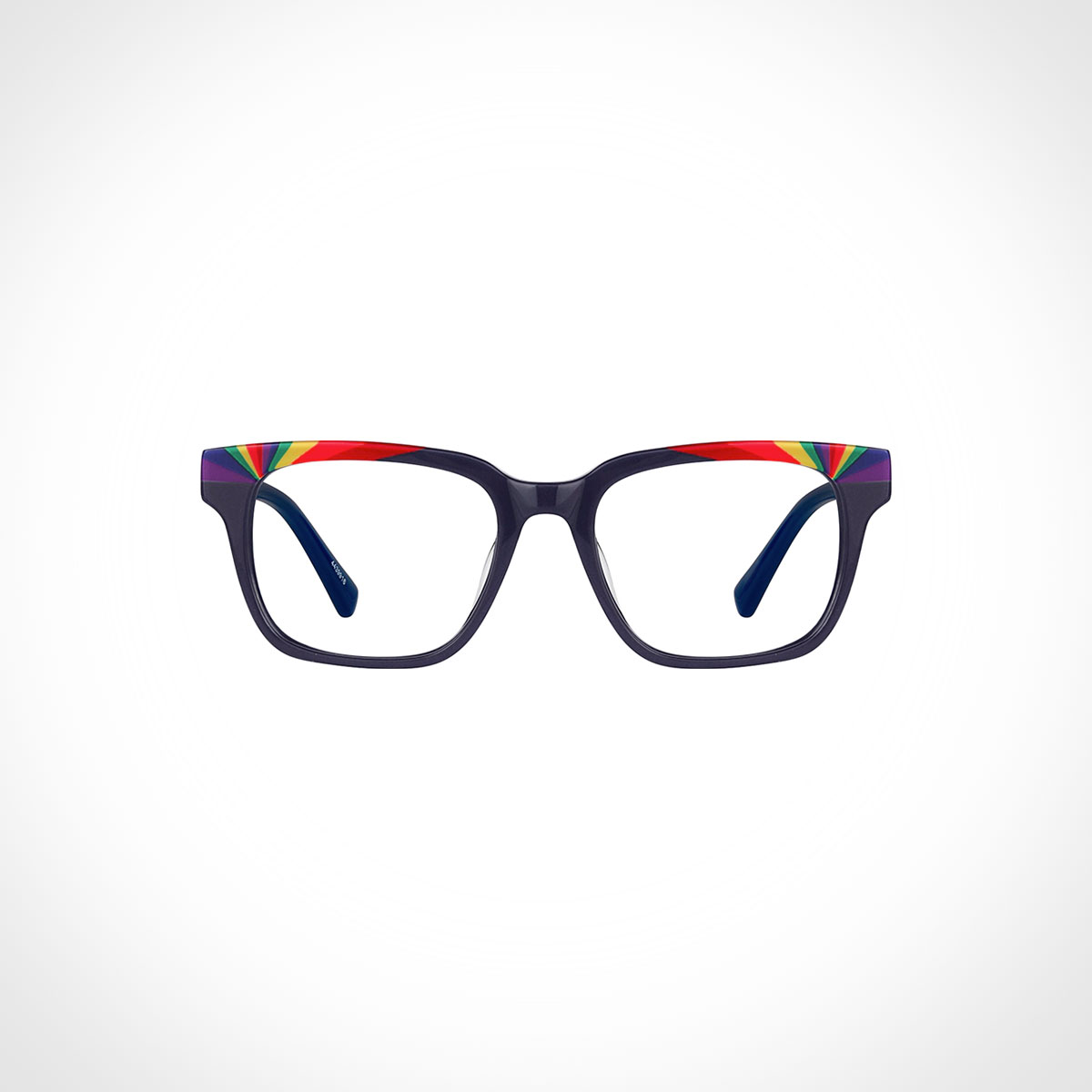 Donating proceeds to support LGBTQ youth in June
These colorful Pride Glasses from Zenni are great for anyone who wants to show their pride, or that simply loves colorful eyewear. The medium-wide acetate frames come in dark blue with rainbow accents on the upper rim. Spring hinges provide a comfortable fit. Prescription and Pride ready.
Growing up isn't easy, especially when you are trying to affirm and assert your sexual orientation and/or gender identity. It can be a challenging and isolating process. But, the good news is, no one has to do it alone. In 2010, Dan Savage and his partner, Terry Miller, sought to uttered three words that would give rise to a global movement focused on empowering LGBTQ+ youth — it gets better. What began as a wildly successful social media campaign to give hope and encouragement to gay teens evolved into a major, multi-media platform capable of reaching millions.
Through the month of June, Zenni is donating 100% of proceeds (up to $30,000) from any Pride eyewear purchase to the It Gets Better Project. A non-profit organization with a mission to uplift, empower, and connect LGBTQ+ youth around the globe. Show your support in style with Pride rainbow frames!
More in Style / Accessories
We independently select these products—if you buy from one of our links, we may earn a commission.