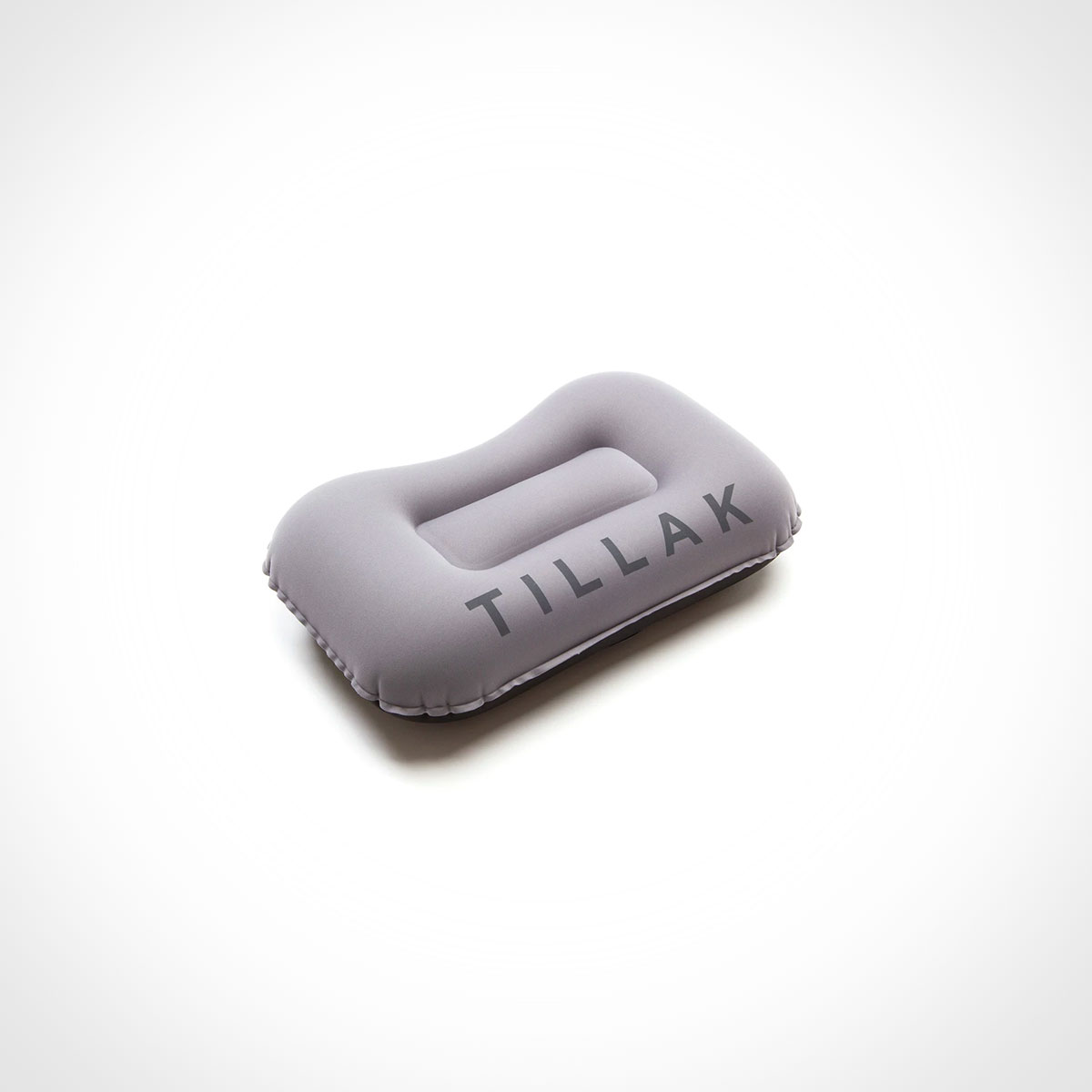 Donates 25% of profits to outdoor conservation efforts
The Tillak Bubo Inflatable Pillow is designed to minimize weight and maximize comfort for extended camping and backpacking trips. Bubo's form-fitting chambered design, with thicker edges and a curved side, provides both comfort and support for your neck and head regardless of how you sleep. Their patented Zephyr Valve™ System allows for quick adjustments to get that just-right level of comfort for a sound night's sleep. And in the morning, it packs down into its own tiny stuff sack, small enough to fit in the palm of your hand. Happy trails. Happy dreams.
Tillak recognizes the importance of the outdoors. As gear-makers and outdoor enthusiasts themselves, Tillak values having healthy and wide open spaces to play in and enjoy. As a certified B Corporation, Tillak makes gear intended to protect and preserve both your wellbeing and the outdoors we all enjoy so much. They work with various non-profit organizations up and down the west coast to protect, conserve, educate, and advocate for our precious outdoor spaces. Through their Goods That Give Back program, Tillak heroically donates the equivalent of 25% of profits generated from all product sales toward conservation, restoration and outdoor recreation-related environmental stewardship efforts.