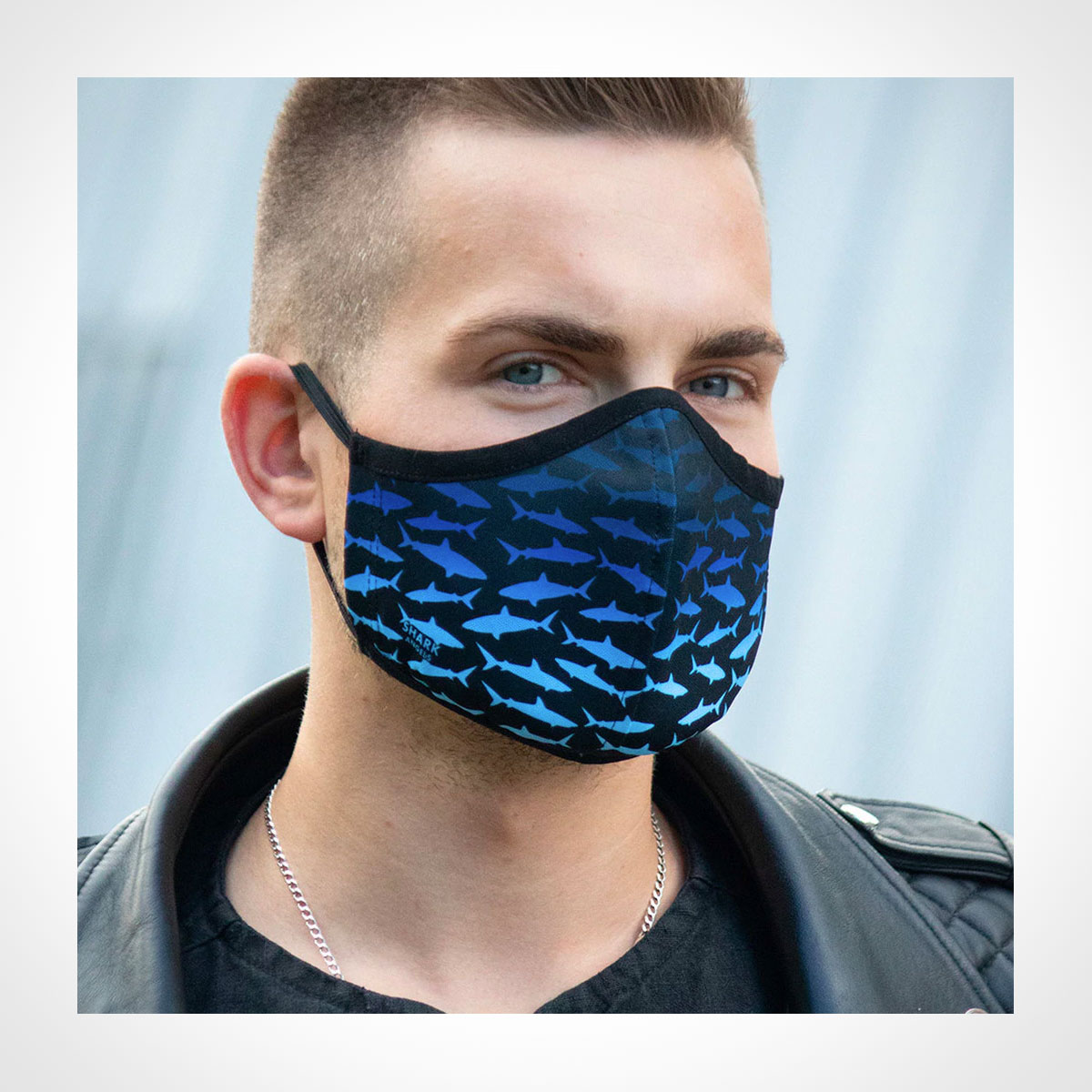 All proceeds go to protecting sharks and their ocean habitats
Shark Angels Sustainable Face Masks offer protection for both you and the sharks. Each hand stitched face mask is made from 100% recycled ocean plastic and features a limited edition design. Durable, comfortable and breathable, the double layered fabric is non-irritating on the skin, and comes with a built-in pocket for replaceable PM 2.5 filters. All proceeds benefit Shark Angels and their outreach, education and awareness campaigns to save sharks.
Shark Angels are a nonprofit organization harnessing the power of a new generation of shark conservationists. By using modern technology, social platforms and media tools, Shark Angels strive to build awareness through their grassroots campaigns in an effort to save sharks and protect oceans. Education is a key component of their effort, helping empower youth advocates to act locally while driving real impact around the world on the critical issues facing sharks today. All proceeds from mask purchases go to fueling these efforts and supporting Shark Angles' campaigns to save sharks.
More Brands Supporting Sharks
We independently select these products—if you buy from one of our links, we may earn a commission.