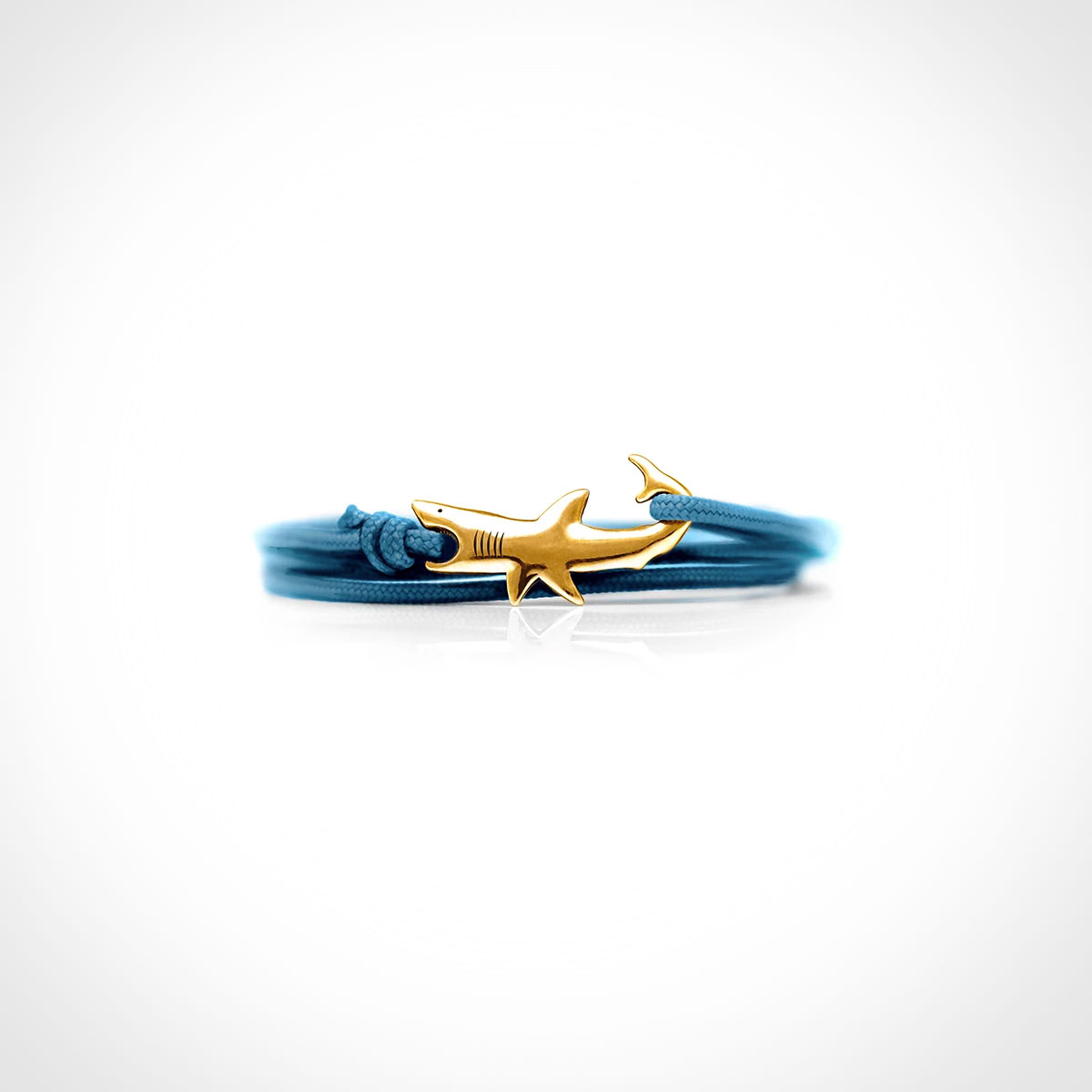 Donates 15% to protect Great White Sharks and their ocean habitats
The Cape Clasp Great White Bracelet is a symbol of hope and appreciation for the shark that found its way into our lives through popular culture. The beautiful bronze or sterling silver shark clasp and marine grade core are durable and ready for open waters. Made in the USA. One size fits all. With each purchase, 15% is donated to preserve and protect Great White Sharks of the Atlantic.
Great Whites gracefully explore our oceans, traveling great lengths and diving to tremendous depths, bestowing strength and bravery upon the waters through their majestic presence. Though great white sharks are protected from targeted fishing, they are still susceptible to incidental capture (bycatch) in commercial fisheries that use entangling nets. Which are responsible for more than 80 percent of the reported young great white sharks caught in nursery grounds off Southern California. Cape Clasp looks to protect these majestic animals by donating 15% of profits from every purchase to the Atlantic White Shark Conservancy – an organization dedicated to the research and education on this vitally important shark species.
More Brands Supporting Sharks
We independently select these products—if you buy from one of our links, we may earn a commission.