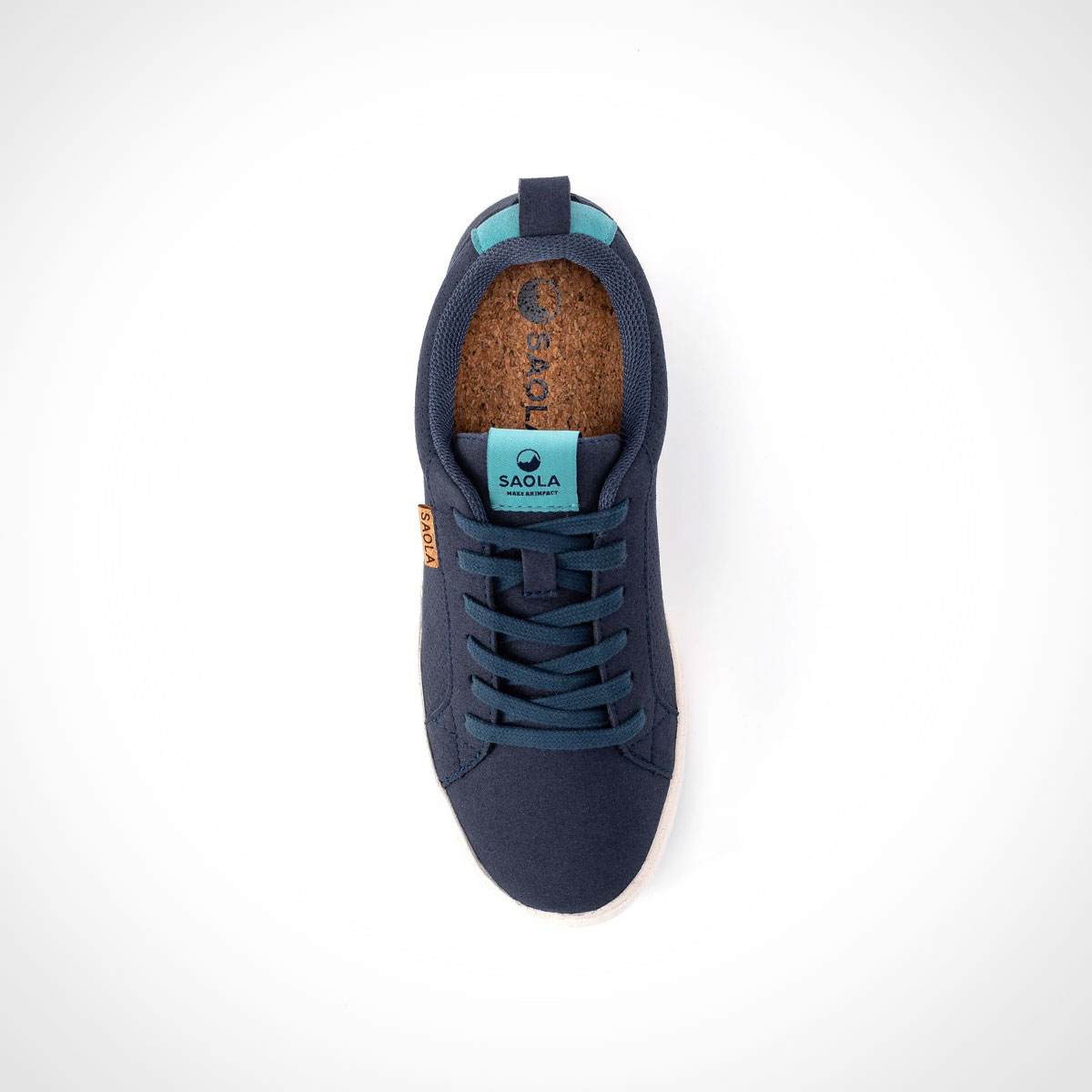 Sustainable sneakers made from eco-friendly materials
Saola Cannon Sustainable Shoes offer a recycled twist on the classic street sneak. Super lightweight and comfortable, these sustainable sneakers are made using some of the most eco-friendly materials available. The foam outsole is derived from algae, and the insole from highly renewable cork. And even though the uppers look and feel like suede, they are actually made with recycled plastic bottles. Recycling 3-4 bottles for every pair.
More than 24 billion pairs of shoes are made around the world every year. With 60-70% of the environmental footprint coming from the materials used in manufacturing. Ethical shoe brand Saola produces stylish and sustainable shoes made from eco-friendly and regenerative materials, including recycled plastic bottles, naturally occurring algae, renewable cork and organic cotton. And, as a member of 1% for the Planet, Saola donates 1% of the proceeds from every pair of shoes sold to the Mwalua Wildlife Trust – a grassroots organization in Kenya that supplies sustainable water systems to wildlife communities.
Recent in Style / Shoes & Socks
We independently select these products—if you buy from one of our links, we may earn a commission.