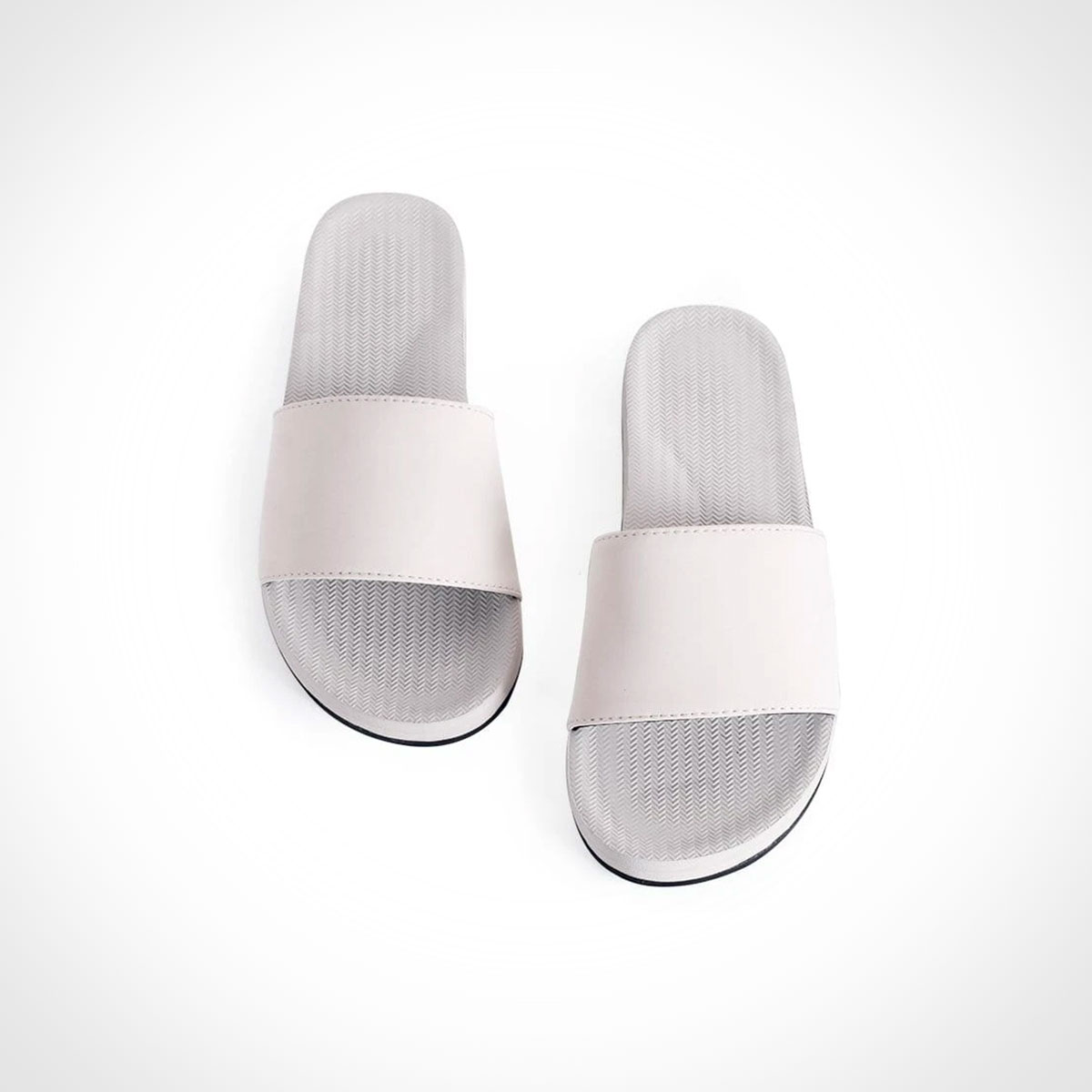 Sustainably made from recycled tires
Indosole ESSNTLS Slides are some of the most eco-friendly, durable slide-on sandals around. Each pair is thoughtfully made using the best materials possible, including natural rubber uppers and recycled tire soles. The contoured footbed with embedded arch support provide optimal comfort for your everyday travels or backyard adventures.
Every year, approximately 1.5 billion new automotive tires are produced around the world, with just as many worn out or damaged tires being discarded. The vast majority of these scrap tires get dumped into stockyards, onto open lands or incinerated for fuel, releasing massive amounts of CO2 and other toxic chemicals into the air. Currently there is no long-term solution to the global tire waste problem.
Indosole, a Certified B Corporation, is doing their part to help by repurposing these indestructible tires into the soles of some of the most durable footwear available. Their mission is to become the most responsible footwear company in the world by delivering high-quality, eco-friendly solutions for all travel, adventure and lifestyle needs.
We independently select these products—if you buy from one of our links, we may earn a commission.