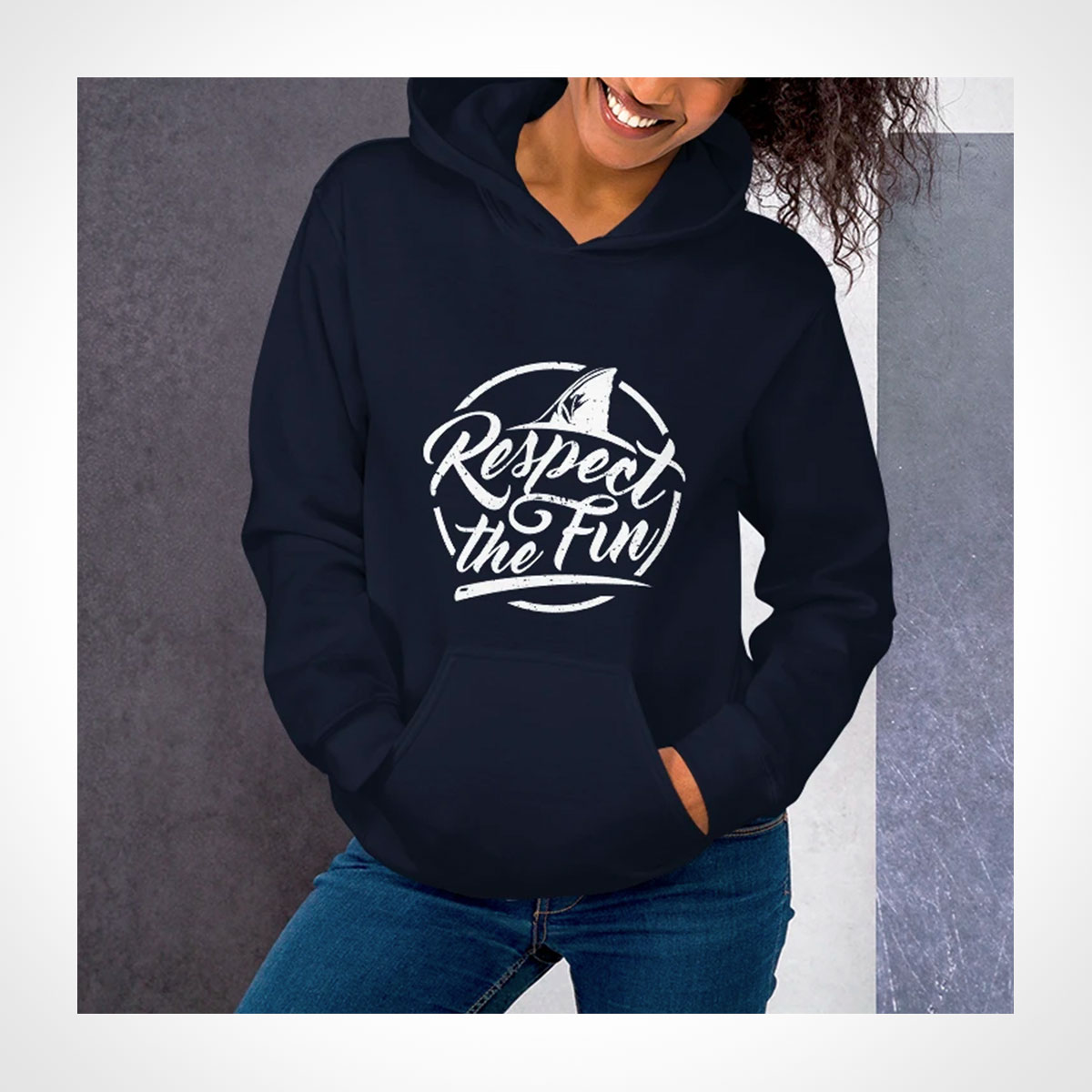 Profits help support sharks and ocean conservation
Respect the Fin Hoodie is a perfect fit for shark and ocean lovers alike. Crafted with purpose and designed for comfort, this lighter-weight sweatshirt will be impossible to take off. Enjoy for lounging around the house, going to the beach, or anywhere in between. Profits from every sale help support sharks and ocean conservation.
As a social enterprise, Respect the Fin works to raise awareness about the growing threat to sharks and ocean habitats around the world. Nearly 100 million sharks are killed every single year, mostly to feed China's thirst for shark fin soup. Through increased awareness and appreciation for these majestic creatures, Respect the Fin encourages people to take immediate action and turn the tide on needless shark killings. A portion of all net profits are donated to Sharks4Kids and the World Wildlife Fund, in support of ocean conservation.
We independently select these products—if you buy from one of our links, we may earn a commission.