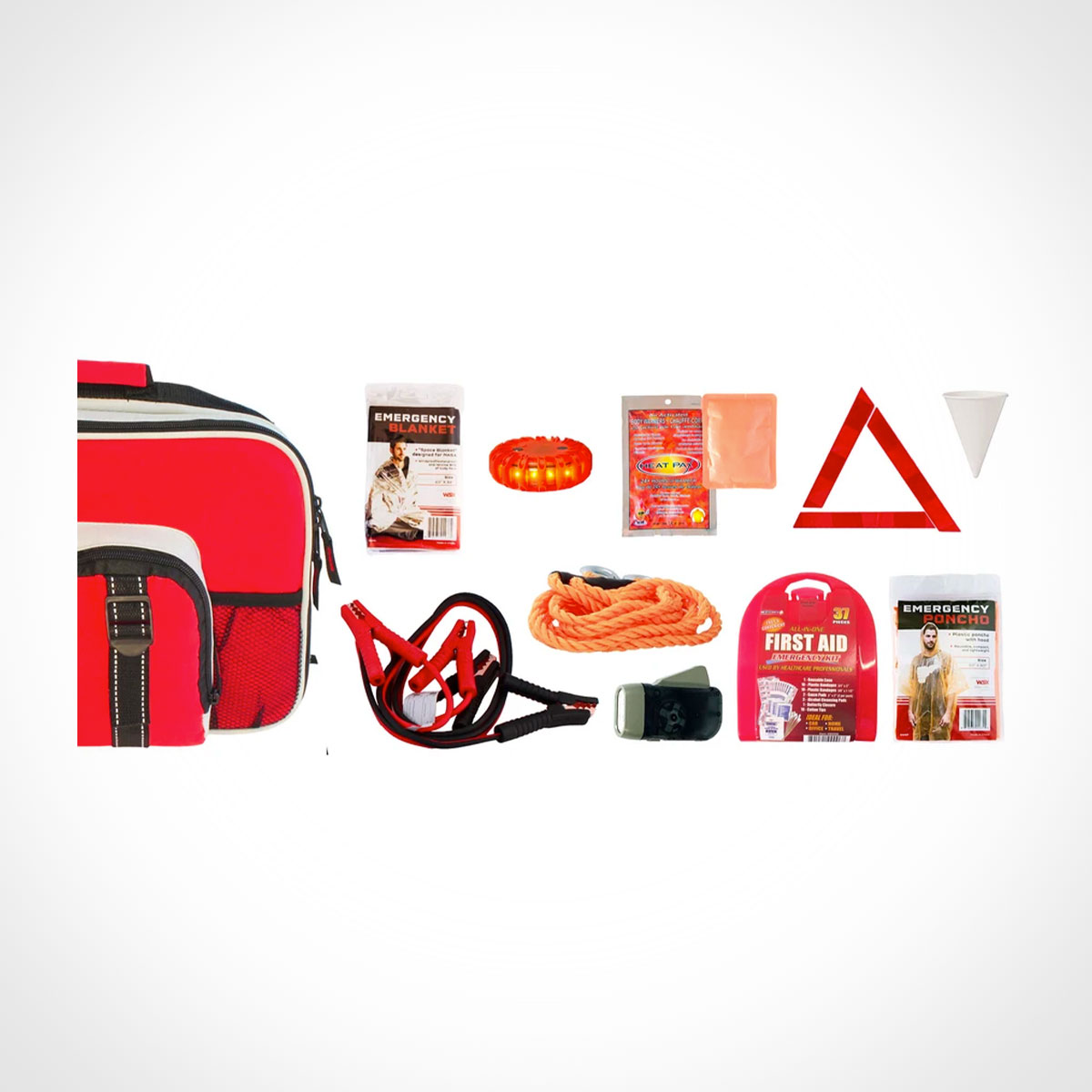 Donates 1% of proceeds to support disaster relief
REDFORA Starter Emergency Car Kit provides peace of mind in the event of a roadside emergency. The compact kit includes 10 essential items packed into a resealable, waterproof bag inside a durable car case. Items include a survival blanket, tow rope, jumper cables, first aid kit, road flare, and more. Weighing only four pounds, the kit fits easily inside your truck. Ensuring you are prepared when trouble strikes away from home.
One percent of proceeds from every REDFORA purchase goes toward supporting emergency relief for people in need. Whether it's a family that finds themselves suddenly homeless or disaster relief agency in need of support, REDFORA relief donates both funds and their time. Partner charities include All Hands and Hearts, American Red Cross, Feeding America, and others. Emergencies can hit anywhere, at any time. Prepare yourself, while helping others in need.
We independently select these products—if you buy from one of our links, we may earn a commission.