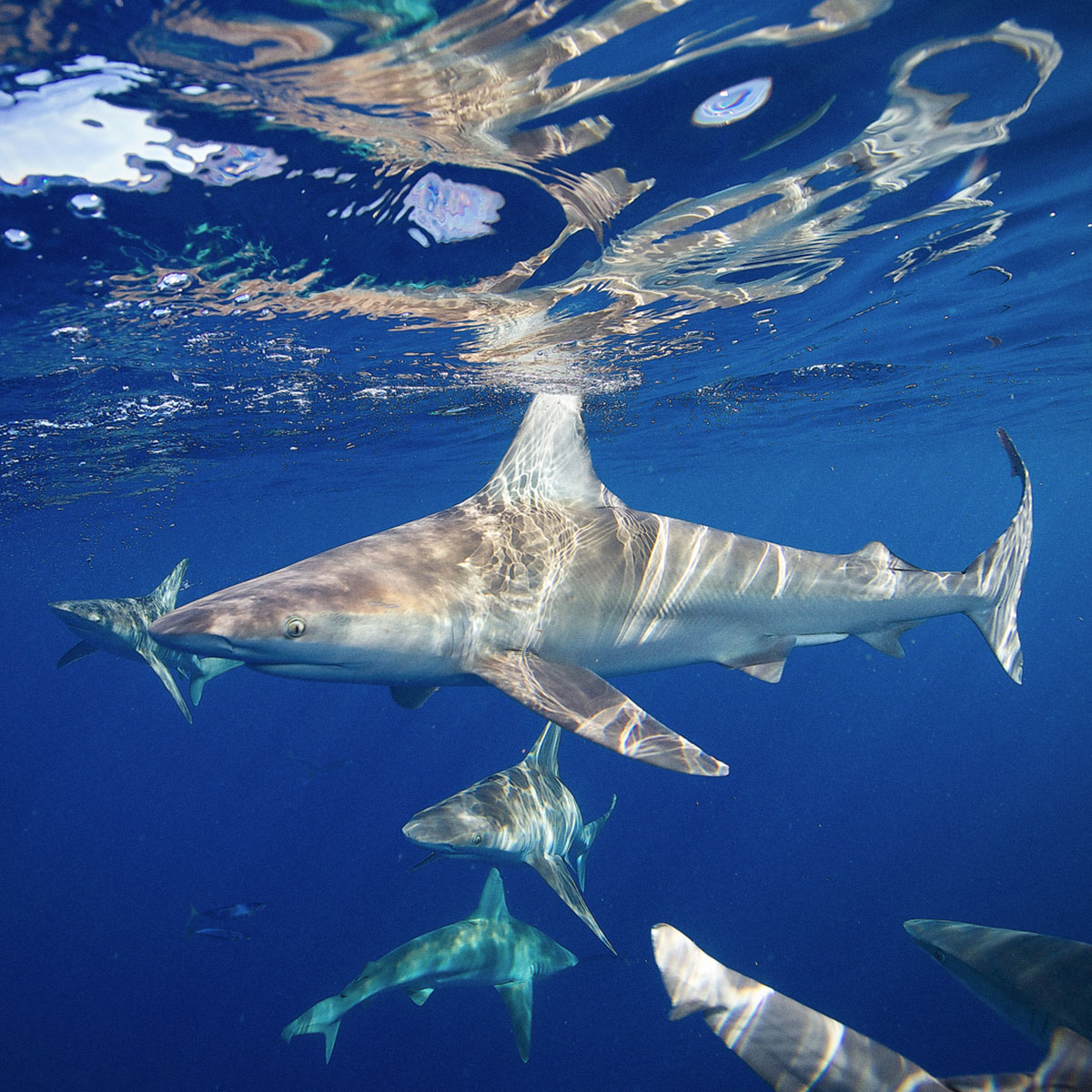 One Ocean Diving Open Water Shark Snorkel
Sharks play an important role in the oceans in a way that other fish do not. As apex predators, they help maintain balance by keeping populations of other fish healthy and in check. And even though sharks have survived for 450 million years, they may be gone within the next few decades due to indiscriminate killing for their fins — to be used in shark fin soup, which has assumed cultural value but no other health or human benefits. One Ocean Diving, a foundation and support platform for collaborative pelagic (open sea) research, conservation, and education, wants to put you in the water with these amazing animals. Through their Pelagic Shark Snorkel, the first and only cage-less shark research and diving program in Hawaii, One Ocean Diving helps people better understand sharks and overcome any negative misconceptions. This life-changing experience brings a new understanding and appreciation for these animals — learning about the biology, physiology and behavior of sharks and how to safely interact with them.
We independently select these products—if you buy from one of our links, we may earn a commission.