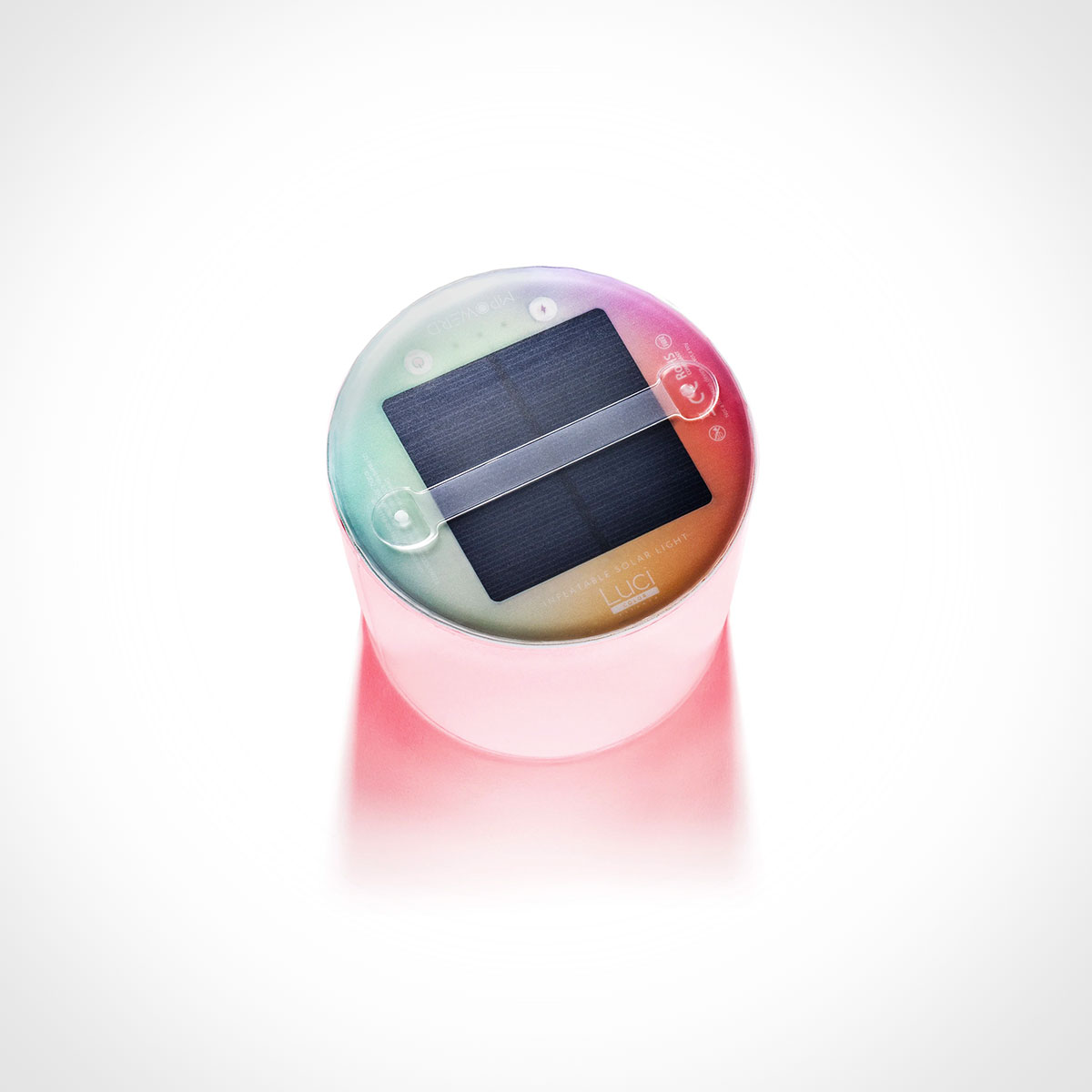 Brings light to people in developing countries
The Luci Color Essence Solar Light from MPOWERD adds more color to your life wherever you go. Designed for convenience and durability, this inflatable light is lightweight, durable, and collapses down to one inch for easy packing. The LEDs offer 8 unique color modes and last up to 8 hours on a single charge. Compact, portable, waterproof and completely solar powered. This little powerhouse is perfect for lighting your way in the woods, on the water, or at home.
An estimated 1.1 billion people, 14% of the global population, still do not have access to electricity. With many more suffering from poor quality, unsafe or unreliable forms of electricity. MPOWERD, a creator of clean energy products, seeks to bring light to people in developing countries around the world. With a network of over 345 nonprofits in 90 countries, every purchase made supports MPOWERD's mission to bring light to people still living without reliable electricity.
MPOWERD lights provide a clean, quiet, renewable source of light whenever and wherever you need it. No batteries required. Simply recharge by adding a little sun.
We independently select these products—if you buy from one of our links, we may earn a commission.