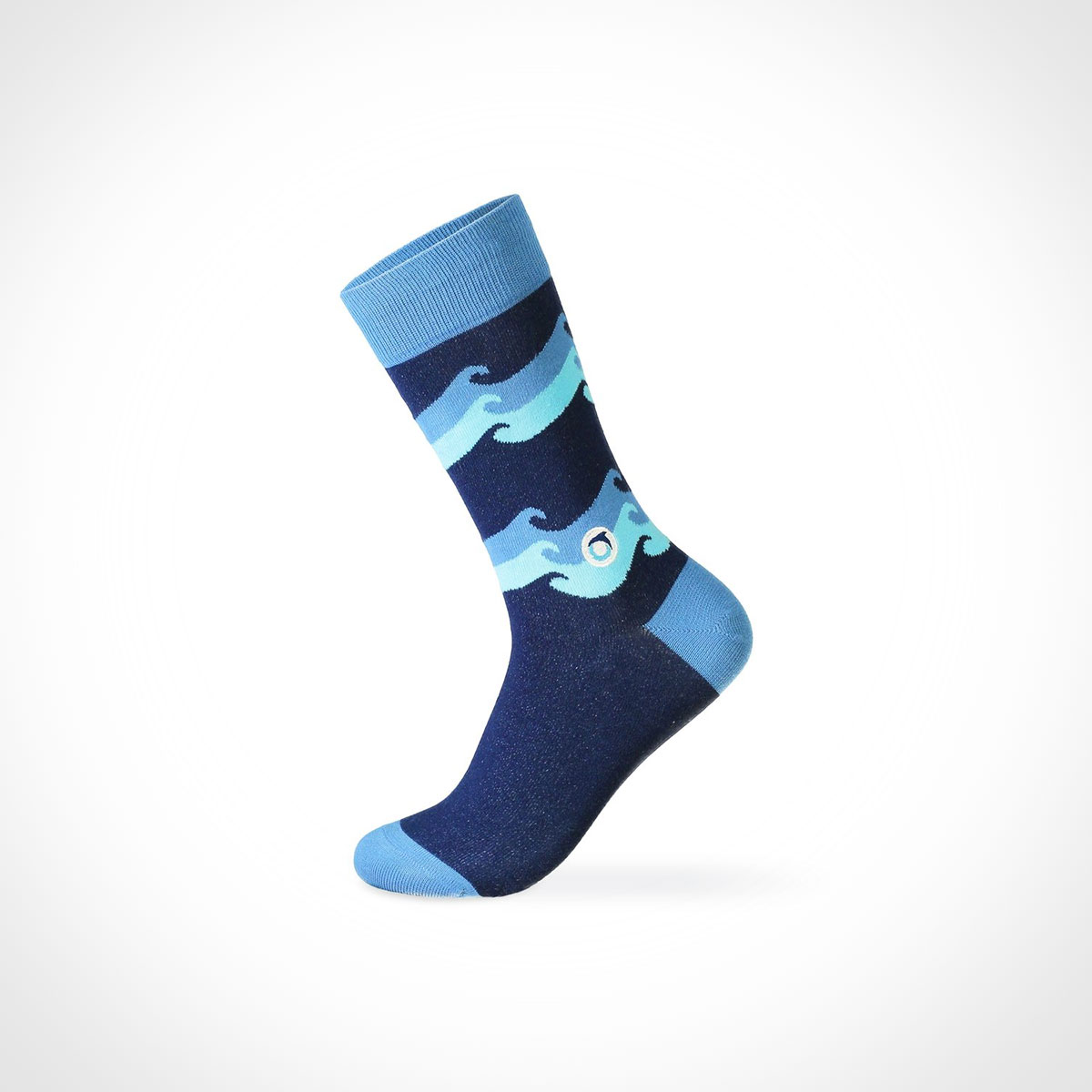 Conscious Step Socks That Protect Oceans
Conscious Step Socks That Protect Oceans feature a three tone tidal pattern that is sure to make waves. Each pair is made from sustainably sourced organic cotton, and the entire supply chain is GOTS, Vegan, and Fair Trade certified. Conscious Step, in partnership with Oceana, donates $1 per pair to protect and restore the world's oceans.
The fashion industry has not traditionally been friend to the planet or our oceans. Ok, without putting too fine a point on it, the fashion industry is actually the environment's second worst enemy.
Conscious Step, maker of fashionable socks with a purpose, believes in the shared responsibility to create clothing that makes you feel good about what you're wearing. By partnering with impact-driven organizations, like Oceana, they create unique designs that contribute to a variety of global causes from education and hunger to clean water and reforestation.
Enjoy a comfortable pair of socks that are as good to your feet as they are for the environment. And help return our oceans to the rich, healthy, and abundant state they once were.
We independently select these products—if you buy from one of our links, we may earn a commission.