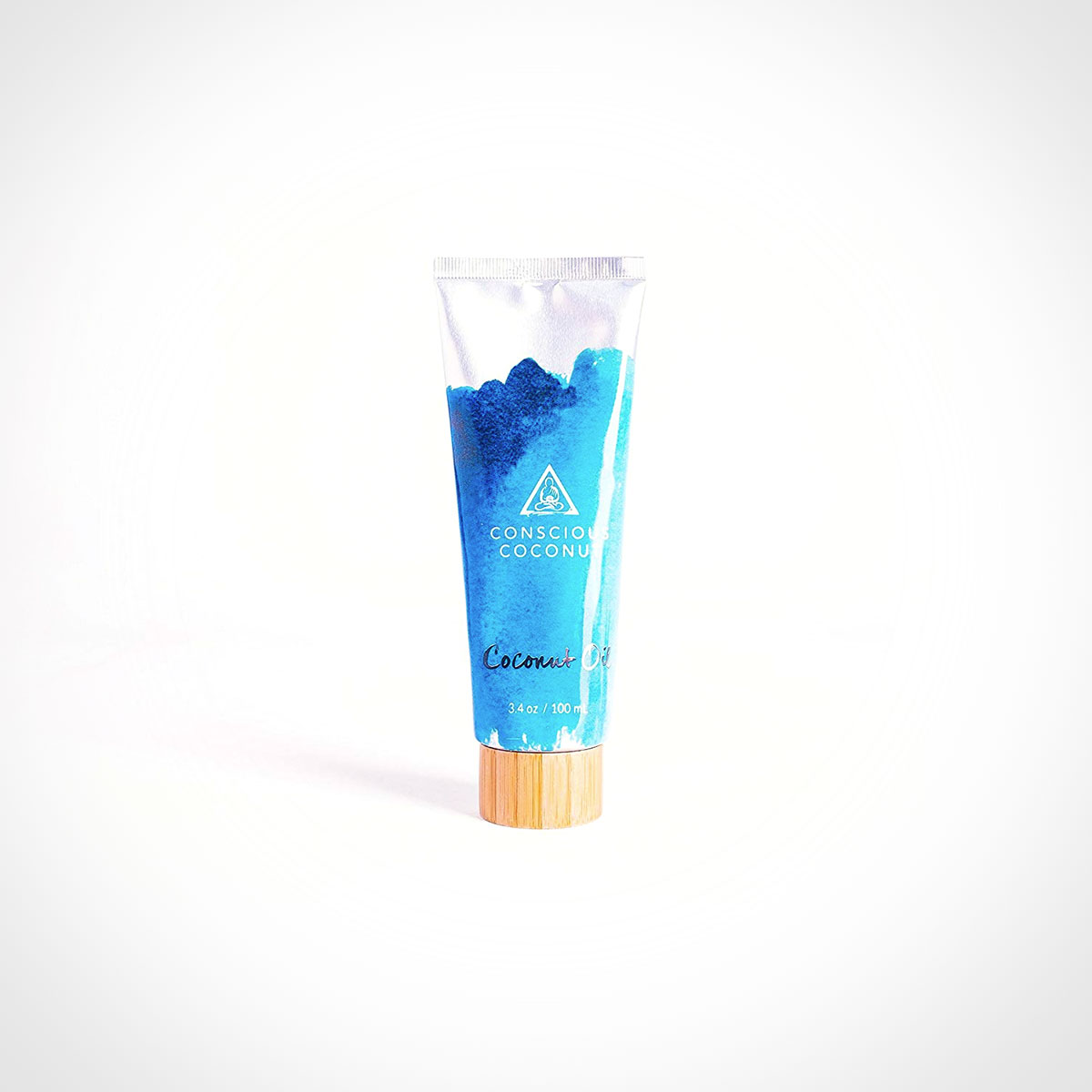 Every purchase feeds a child in need
Conscious Coconut, maker of travel-friendly coconut oil, has you covered wherever you roam. At 3.4 oz, their Travel-Ready Coconut Oil Tube of virgin, cold-pressed coconut oil is perfectly packaged for in-flight versatility. Allowing you to moisturize, de-frizzle hair, remove makeup, whiten teeth, or even add a touch of energy-boosting sweetener to that barely drinkable airplane coffee.
Coconut oil offers a multitude of uses and benefits including as a body and hair moisturizer, improving oral health, acting as a natural energy booster, aiding with digestion, and even as a salve for wounds and burns. Because of its versatility, this wonder-foodstuff also makes for a great all-purpose travel companion.
And as a social enterprise, Conscious Coconut works directly with farmers and suppliers to source only 100% USDA Organic ingredients, while also supporting Fair Trade practices and supporting optimal working conditions. Every tube is packaged in laminate aluminum by adults with developmental disabilities at the MacDonald Training Center. And for each coconut oil purchase, a child is given a meal through Feed America food banks.