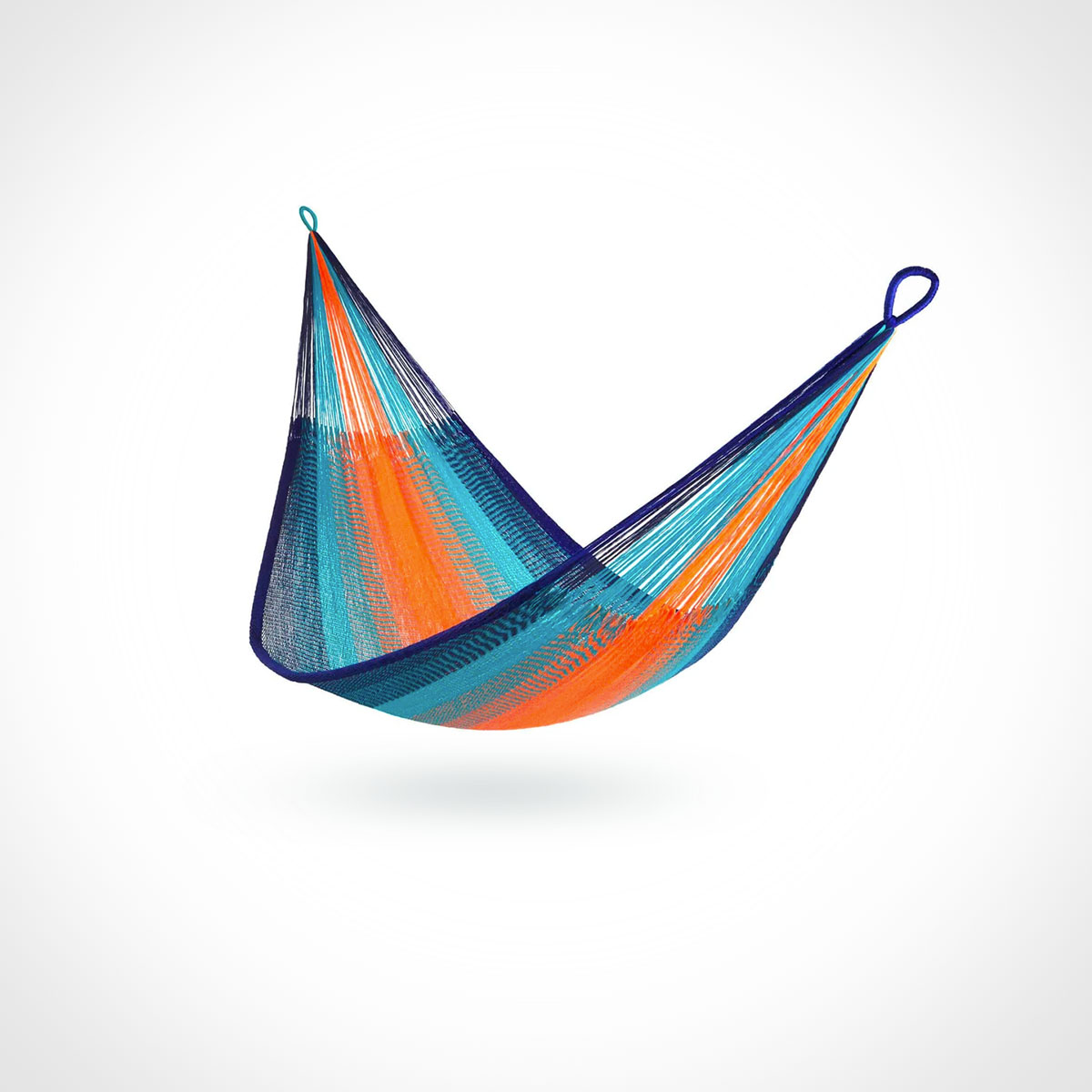 Empowering women and their families to break the cycle of poverty
Yellow Leaf's most popular hammock, the Signature is ultra-soft and deeply comfortable. Handwoven with weathersafe yarn that's both durable, rain or shine, and feather soft on skin. With sturdy triple-weave construction that combines 150,000 loops to cradle you weightlessly. Handmade and signed by its weaver, each hammock is uniquely yours.
Each Yellow Leaf hammock is handwoven with precision and care by the expert craftswomen of the Mlabri Tribe – "the people of the yellow leaves." Located in the hills of Northern Thailand, tribes like the Mlabri exist on the margins of society — denied citizenship, shut out of the formal job market and vulnerable to exploitation and trafficking. Through training and sustainable job creation for women, Yellow Leaf empowers weavers and their families to break the cycle of poverty and build positive community transformation.
As a Certified B Corporation, Yellow Leaf works directly with families to build a comprehensive, dignified, long-term strategy toward a brighter future. All while creating one of the most uniquely comfortable, sustainable hammocks out there. Doing good never felt so good.
Recent in Home / Yard & Patio
The original Eagles Nest Outfitters DoubleNest Hammock reigns supreme as your all-access pass to outdoor relaxation. Big enough for two, but oh so comfortable for one. Soft, breathable, and fast drying. And when it's time to boogey, DoubleNest stuffs easily into its attached compression sack, making it the ideal travel […]
Love the sweet taste and health benefits of raw honey? Ever considered raising your own hive? The Flow Hive Hybrid gives you the best of both worlds – an easy to manage hive and pure, unfiltered honey on tap straight from the beehive. Perfect for both beginners or veteran beekeepers […]
The Lollygagger Outdoor Lounge Chair is made from recycled plastic. An estimated eight recycled milk jugs go into each pound of the 39lb Lollygagger, for a total of 312 reclaimed jugs. And in addition to being easy to clean and maintain, the recycled material used for this modern Adirondack chair is 100% recyclable itself.
We independently select these products—if you buy from one of our links, we may earn a commission.