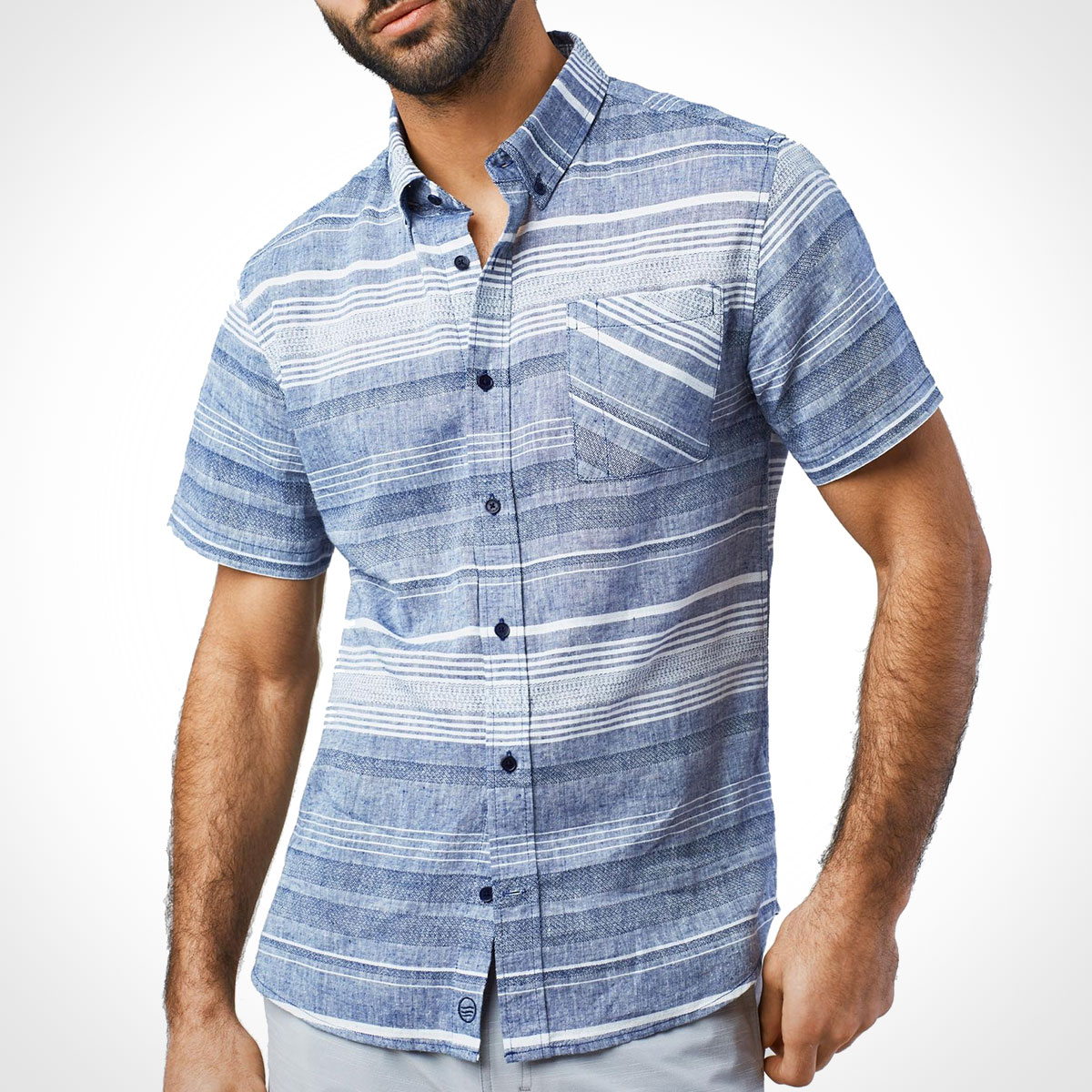 Removes trash from our oceans & waterways
United By Blue Ridgerunner Striped Button Down is made from a combination of natural, breathable hemp and organic cotton. This lightweight button down is perfect for strolling beaches or barbecuing in the backyard. And of course, with each purchase, one pound of trash will be removed from our waterways.
Our oceans and waterways are drowning in disposable plastic. A staggering 8 million tons of plastic waste is estimated to enter the world's oceans each year. Shocking, but not surprising given that we produce roughly 300 million tons of plastic waste around the world every year, with half of that designed to be used once and then thrown away.
Created with the idea that a successful outdoor brand could do serious conservation work, United By Blue promises to remove one pound of trash from oceans and waterways for every product sold. By organizing and hosting cleanups around the U.S. they have managed to remove just shy of 1,756,888 pounds of trash to date. And, as a certified B Corporation, they strive to produce their products responsibly using both recycled and sustainable materials.
We independently select these products—if you buy from one of our links, we may earn a commission.