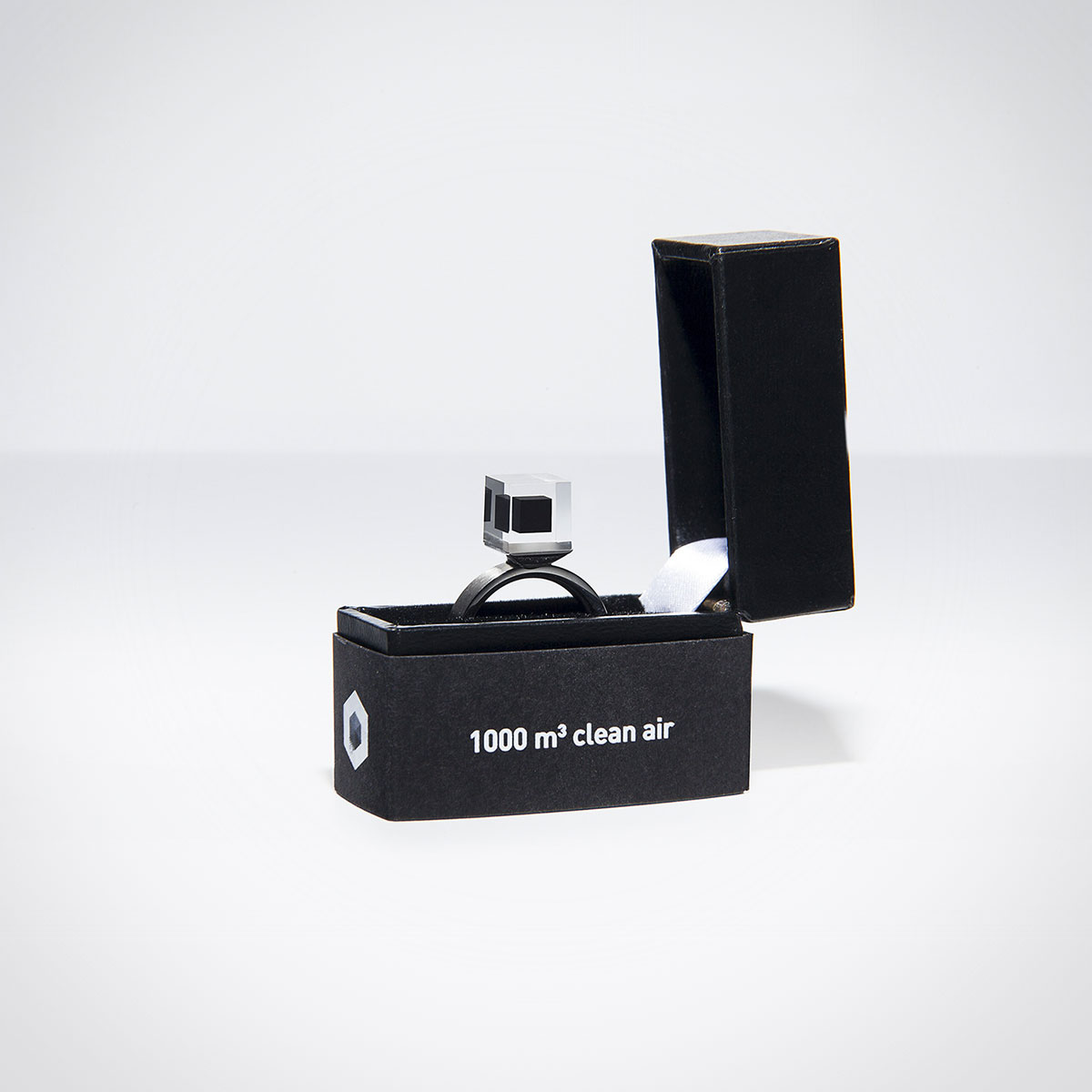 Studio Roosegaarde Smog Free Ring
The very air we breathe is growing dangerously polluted with nine out of ten people around the world now breathing polluted air, which kills 7 million people every year. Studio Roosegaarde, the social design lab of Dutch artist and innovator Daan Roosegaarde, is on a mission to address environmental issues such as air- and light pollution as well as space waste through the use of design and technology. Their ongoing campaign Smog Free Tour, leverages large sculpturesque Smog Free Towers to clean polluted city air in order to create clean air parks. To fund this ongoing campaign, a limited set of Smog Free Rings were produced, the purchase of which donates 1000 m3 of clean air to tour cities around the world. Every ring is made from the actual compressed smog particles collected from the towers currently located in Beijing and Rotterdam, plus other high-end materials handmade in their Netherlands studio. Clean are does come at a cost though, as these limited edition rings will set you back €2.000,- (excl. taxes and shipping costs). Ongoing profits from ring sales will be used to develop more smog free solutions.
We independently select these products—if you buy from one of our links, we may earn a commission.