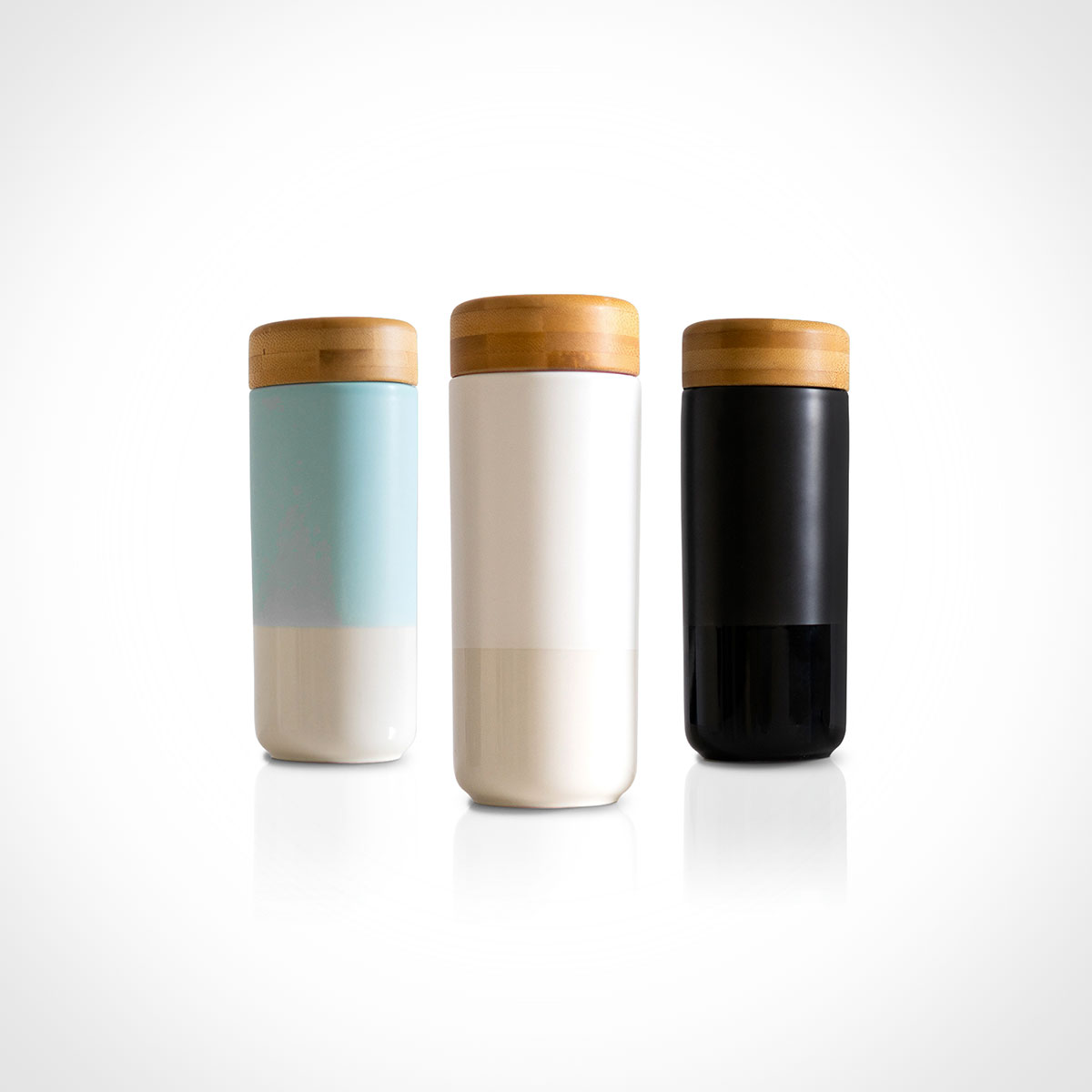 Every purchase reduces waste and supports clean water projects
This simple, beautifully-designed Soma Ceramic Mug holds 12oz of your favorite hot (or cold) drink. The leak-proof bamboo lid makes drinking on-the-go an ease, and the double-wall insulation keeps your hands comfortable and your liquids hot. And because it's made with ceramic, there is no metallic or plastic aftertaste. Enjoy your morning cup of coffee responsibly, and in style.
Our planet is overflowing with trash and drowning in plastic, and the "to-go" coffee culture is a big contributor to this mounting problem. Starbucks, for example, uses more than 8,000 paper cups a minute, which adds up to more than four billion cups a year. And since each cup is lined with plastic, to keep that boiling coffee from breaking through, they aren't readily recyclable—only four U.S. cities even accept Starbucks paper cups for recycling—and eventually end up in landfills anyway. The only way to truly stem the growing tide of trash, is to change from a habit of convenience to one of conservation.
Luckily there are plenty of heroic companies like Soma who support this effort. Soma offers smart, elegant designed solutions to your various portable beverage needs. As a certified B Corporation, sustainable business practices and reducing environmental impact is a critical part of their DNA. And every time you buy a Soma product, they donate to charity: water — funding sustainable, community-owned water projects in developing countries.
We independently select these products—if you buy from one of our links, we may earn a commission.