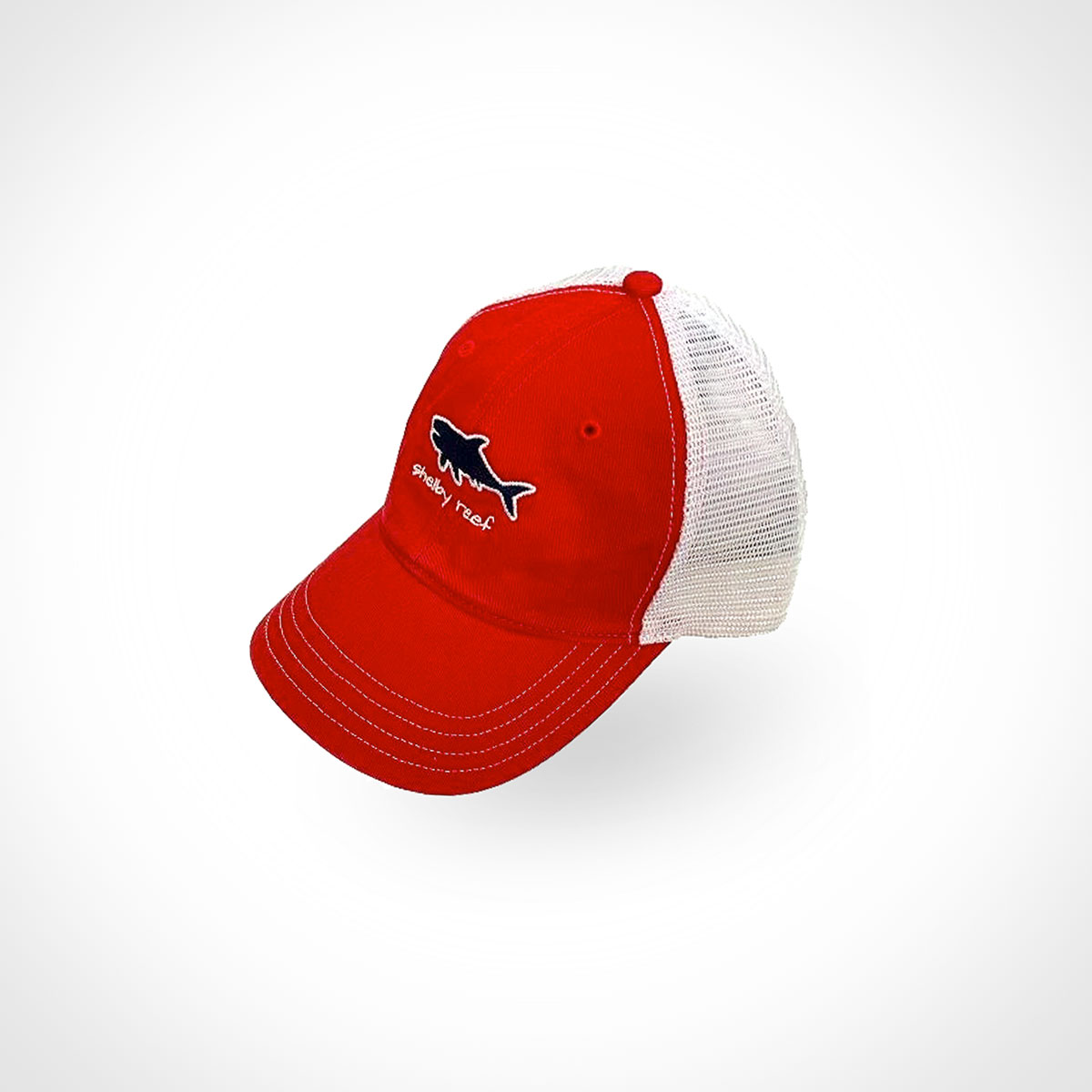 10% of profits donated to shark & ocean conservation
Show your support for sharks with the Shelby Reef Trucker Hat. This classic trucker cap comes with a 100% cotton front panel, soft mesh polyester back, and adjustable snap closure. And the Shelby Reef logo embroidered on front represents a commitment to saving sharks. With 10% of net profits going to Shark & Ocean Conservation.
Shelby Reef is a charitable clothing brand on a mission to help eliminate the unnecessary slaughter of sharks and restore balance to our oceans for generations to come. Sharks play a critical role in our oceans in a way that other fish do not – helping maintain balance and creating healthy marine ecosystems. And even though sharks have survived for 450 million years, they are currently headed toward extinction due to indiscriminate shark finning across the world. Shelby Reef is heroically doing their part by donating 10% of net profits to carefully vetted non-profits working to save sharks & clean up our oceans.
We independently select these products—if you buy from one of our links, we may earn a commission.