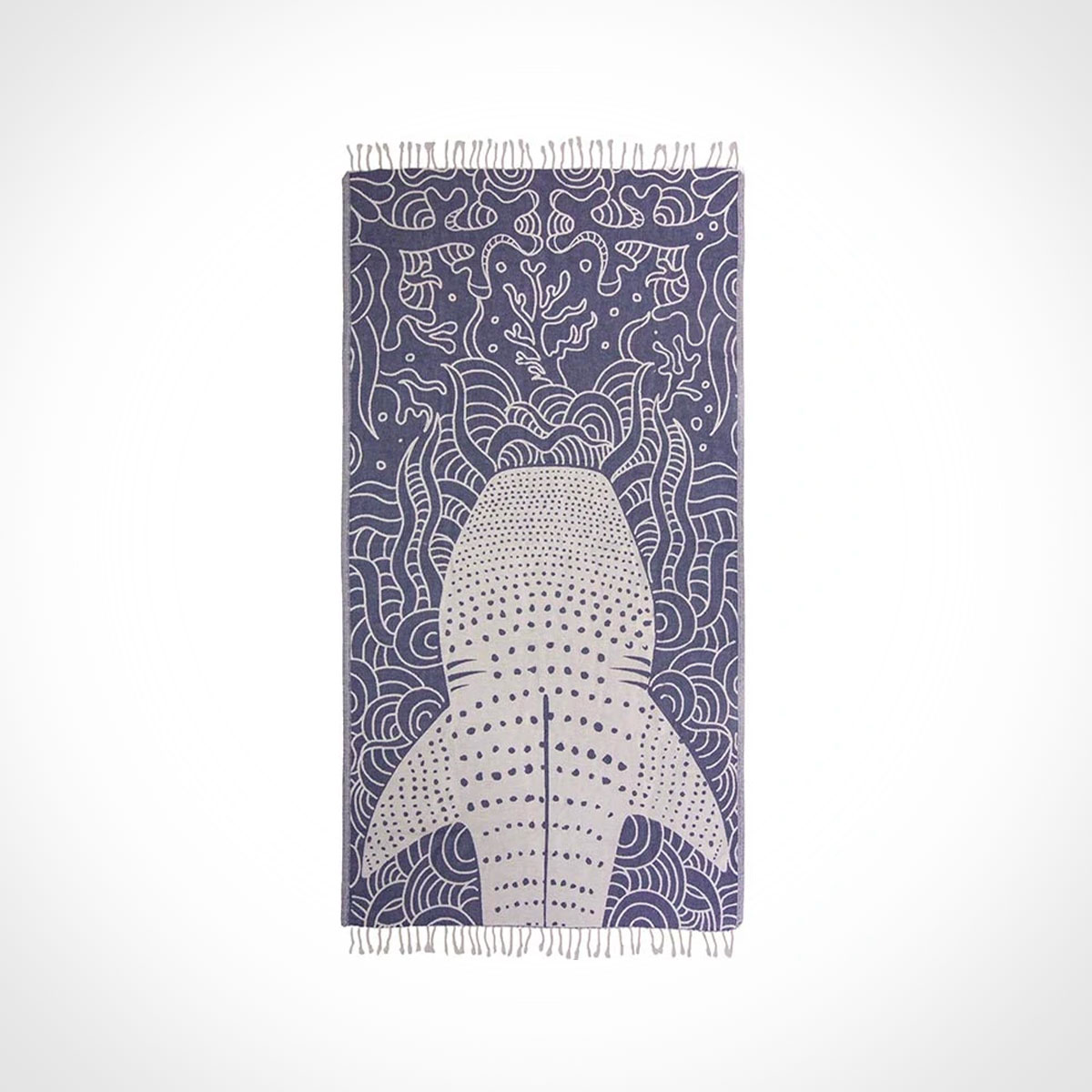 Helping save precious marine life
The Sand Cloud Whale Shark Towel features a beautiful, reversible design of a whale shark swimming through a reef. Handwoven with 100% Turkish cotton, this super soft towel is more absorbent and dries 3x faster than traditional bath towels. Compact and lightweight for easy packing. With a sand resistant design that makes it easy to just shake off the beach. And each towel donates 10% to marine conservation.
Oceans are literally being choked by plastic waste and garbage, with billions of pounds continuing to flow in every year. Devastating marine ecosystems and leading to the critical damage, disease and death of at least 800 marine species worldwide. Sand Cloud is heroically doing their part to help, by donating 10% of profits from all towel sales to marine conservation efforts. Through their support of organizations like the Marine Conservation Institute, Surfrider Foundation, Pacific Marine Mammal Center, and others, Sand Cloud is helping to remove harmful trash and plastics from our oceans, and protect precious marine life that call the ocean home.
We independently select these products—if you buy from one of our links, we may earn a commission.