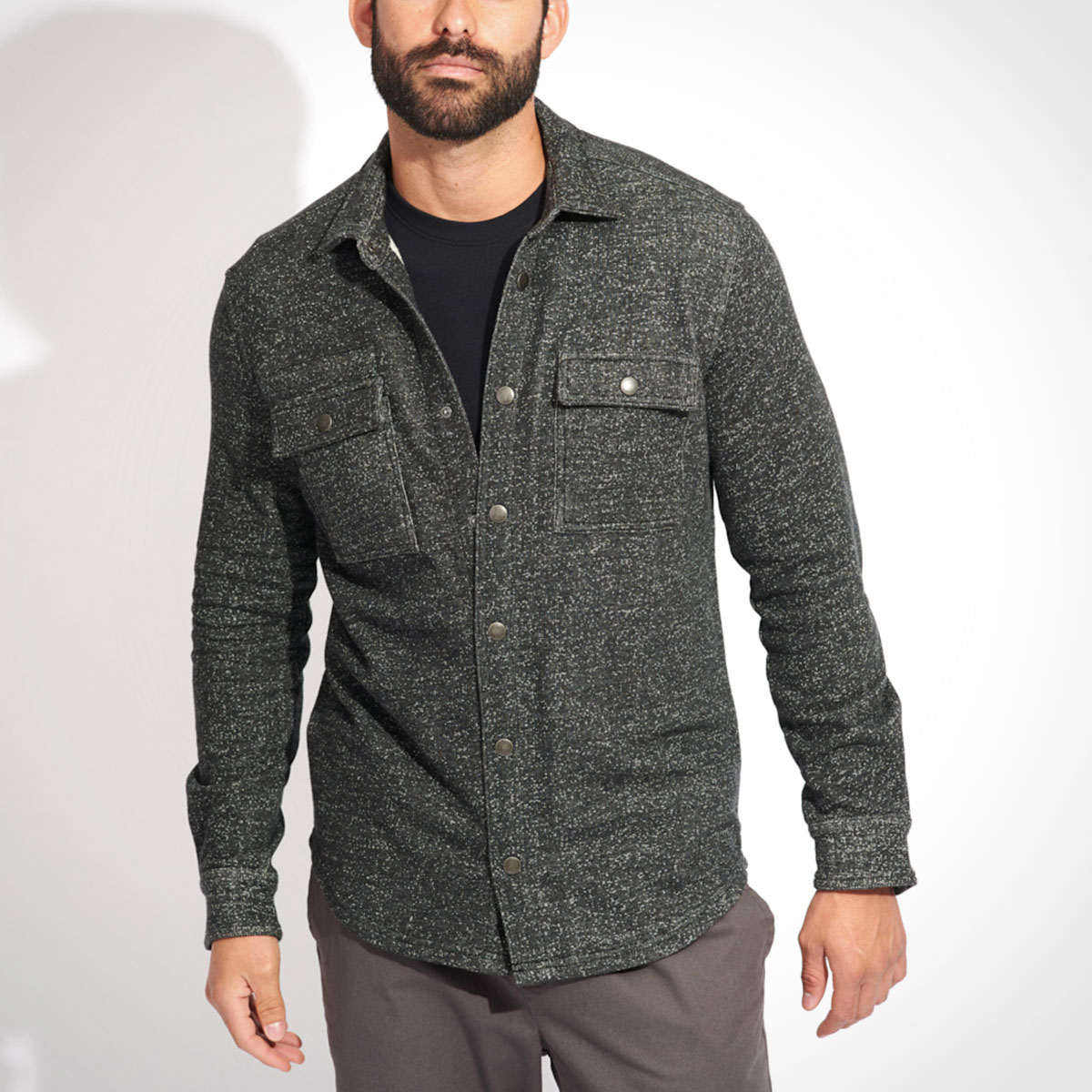 PACT Apparel Organic Knit Snap Down
Around 8,000 synthetic chemicals are used in fashion and textile manufacturing to turn raw materials into final products. Not only do these chemicals pose health hazards to the people who both make and wear the clothes, but many of the chemicals also end up in freshwater systems. The World Bank estimates up to 20% of global industrial water pollution comes from the treatment and dyeing of textiles. PACT Apparel is an affordable eco-friendly label based in the United States that believes in crafting clothing differently — through sustainable materials and kindness towards humans. Their Knit Snap Down offers cozy versatility as both a shirt and a jacket. Made from 100% GOTS certified organic cotton in a tow-toned heather look that's perfect for everyday wearing. And produced under Fair Trade conditions. Feel good knowing the clothes on your back are supporting workers and preserving the environment.
We independently select these products—if you buy from one of our links, we may earn a commission.