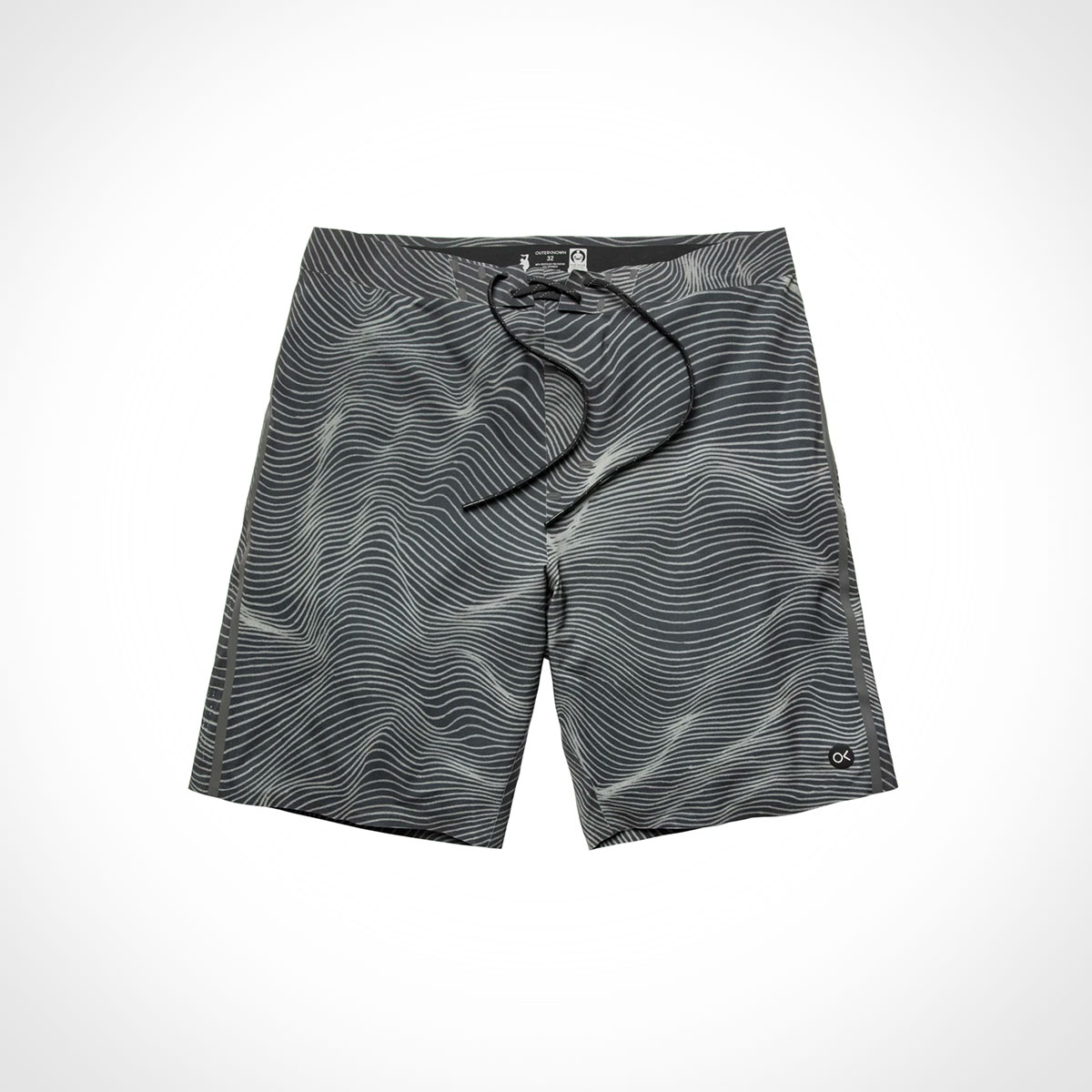 Uses sustainable materials & Fair Trade labor
Outerknown Apex swim trunks were developed and tested by 11x World Champion surfer Kelly Slater. These signature performance trunks offer ultralight 4-way stretch for maximum mobility. The backside comes double bonded with a reinforced back pocket for added strength and security. And say goodbye to chafing with stitch-free seams and a smooth inside fly. Made from 94% recycled material.
The Outerknown clothing brand was co-founded by pro surfer Kelly Slater, with the mission to make great clothes with a radical commitment to sustainability and transparency. Every decision is made with the highest regard for the environment as well as the hands that make each piece.
Every pair of Outerknown swim trunks are made using recycled or renewable fibers, like plastic bottles, to help keep oceans clear of waste. Over 90% of Outerknown's products are made from organic, recycled, or regenerated materials. And garments are sewn in a Fair Trade certified facility, paying makers a premium for their work.