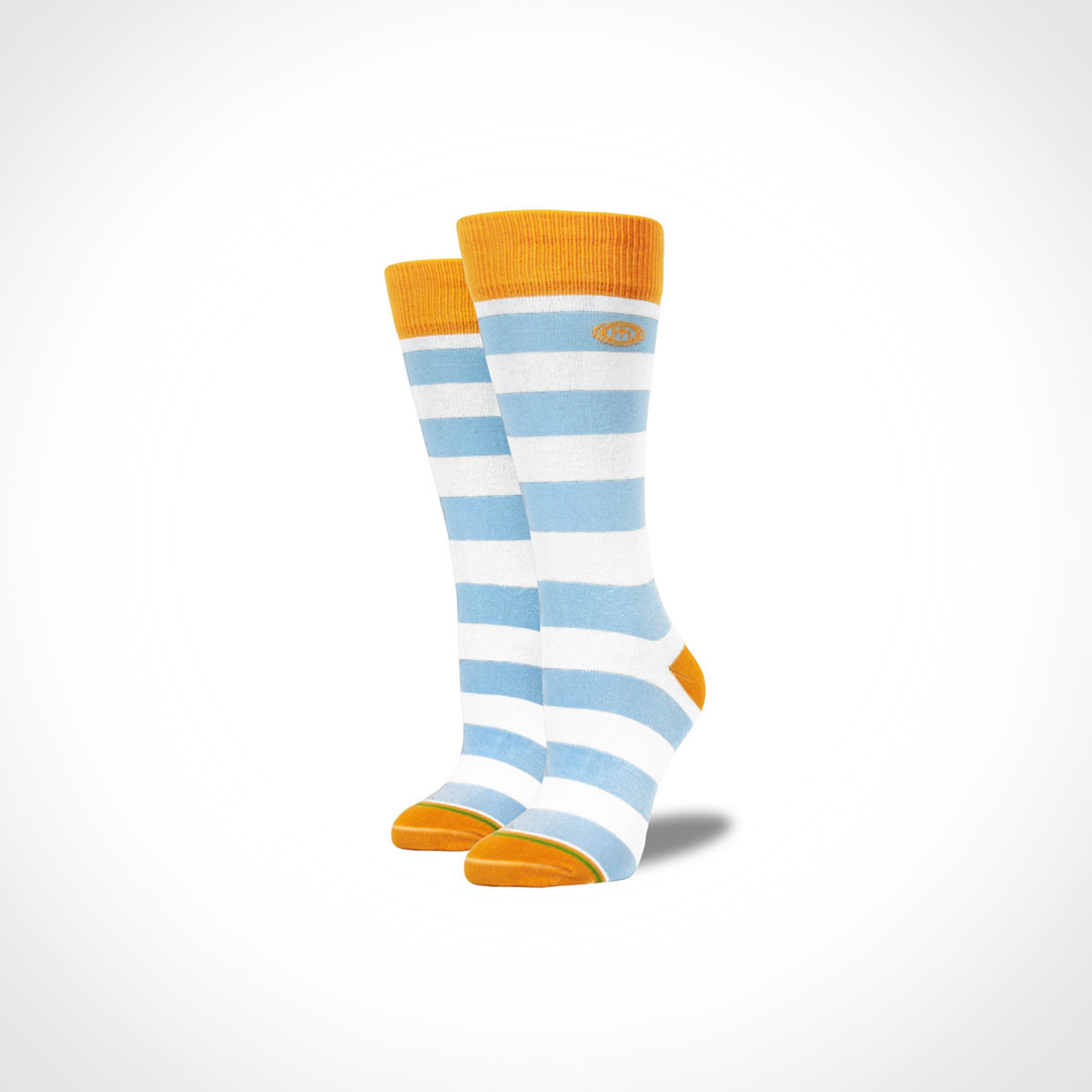 Supports the country's transitioning homeless
Mitscoots Outfitters The Noonday Socks are named for and inspired by the fair trade artisans who make them. Bright and bold, these Blue Striped Socks are crafted with signature arch support and seamless toe construction. Each pair is made to last, because they're designed for the needs of those that may have to wear them for days on end.
Over half a million people go homeless on any given night in the U.S., with the number growing for the first time in years. And while the country's homeless crisis is a complex issue with a varying number of approaches, there are some companies committed to helping wherever they can. Mitscoots Outfitters makes quality gear and fashion accessories that support the country's transitioning homeless.
With every piece of American made gear you purchase, Mitscoots will give an equal quality item to someone in need, on your behalf. And they even employ the transitioning homeless to help package up each order from their home base in Austin, Texas.
We independently select these products—if you buy from one of our links, we may earn a commission.