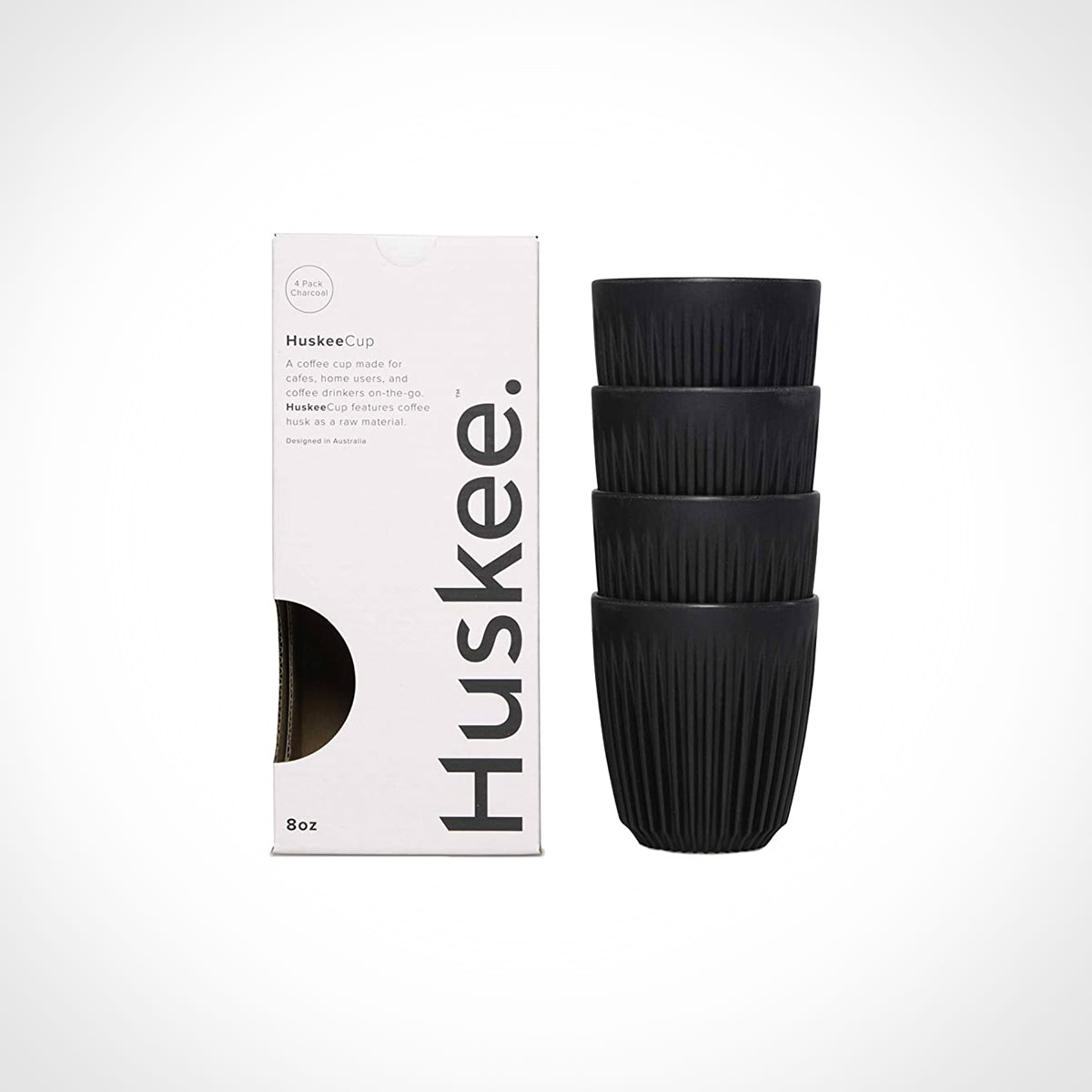 HuskeeCup Reusable Coffee Cup Set
HuskeeCup is a reusable coffee cup as sophisticated as it is sustainable. Artfully crafted from repurposed coffee husks, these designer cups were originally created as reusable coffee cups for cafes, and now available for home use and on-the-go coffee drinkers.
HuskeeCup was created to help reduce waste from the coffee industry — a major contributor to the more than 500 billion disposable cups piling up in landfills each year. The cups themselves are made from discarded coffee husks, an organic waste material that's left over after the milling stage during coffee production.
HuskeeCup's sustainable coffee cups provide additional coffee drinking benefits as well. The cup offers a slim, grip-able form, that keeps your hands from burning and your coffee hotter for longer. Designed to last for years (even in a cafe environment), HuskeeCups are durable, dishwasher safe, and don't chip or crack easily.