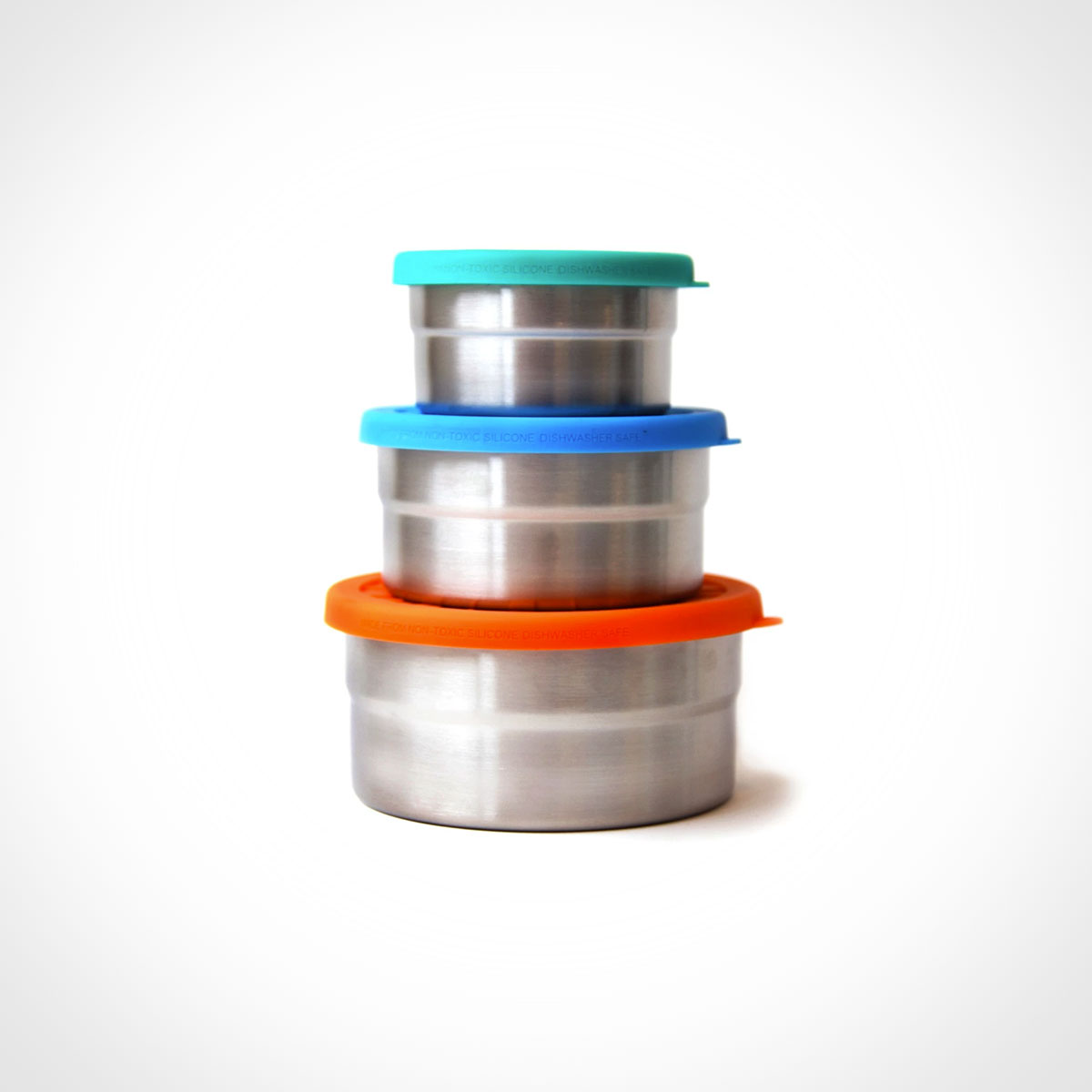 Reduces single-use plastic waste
The ECOlunchbox Blue Water Bento Seal Cup Trio is a three-piece stainless steel food container set with leak-proof silicone lids. Made completely of non-toxic materials free of plastic, these environmentally-friendly canisters are ideal for packing a variety of snacks or lunch items on the go. And when done they stack inside each other for conveniently compact portability. All parts are dishwasher safe, oven safe, and planet safe.
When it comes to supporting our busy, on-the-go lifestyle, single-use plastic plays an all too prominent role. It's estimated that 4 trillion plastic bags are used worldwide annually, with Americans throwing away 100 billion plastic bags each year. That's about 307 bags per person. The food we pack should fill our tummies, not the garbage.
That's where waste-free, reusable food containers come in. As a socially responsible company, ECOlunchbox's mission is to help reduce the use and disposal of food plastics by providing non-toxic, plastic-free lunchboxes that are healthy for people and the planet.