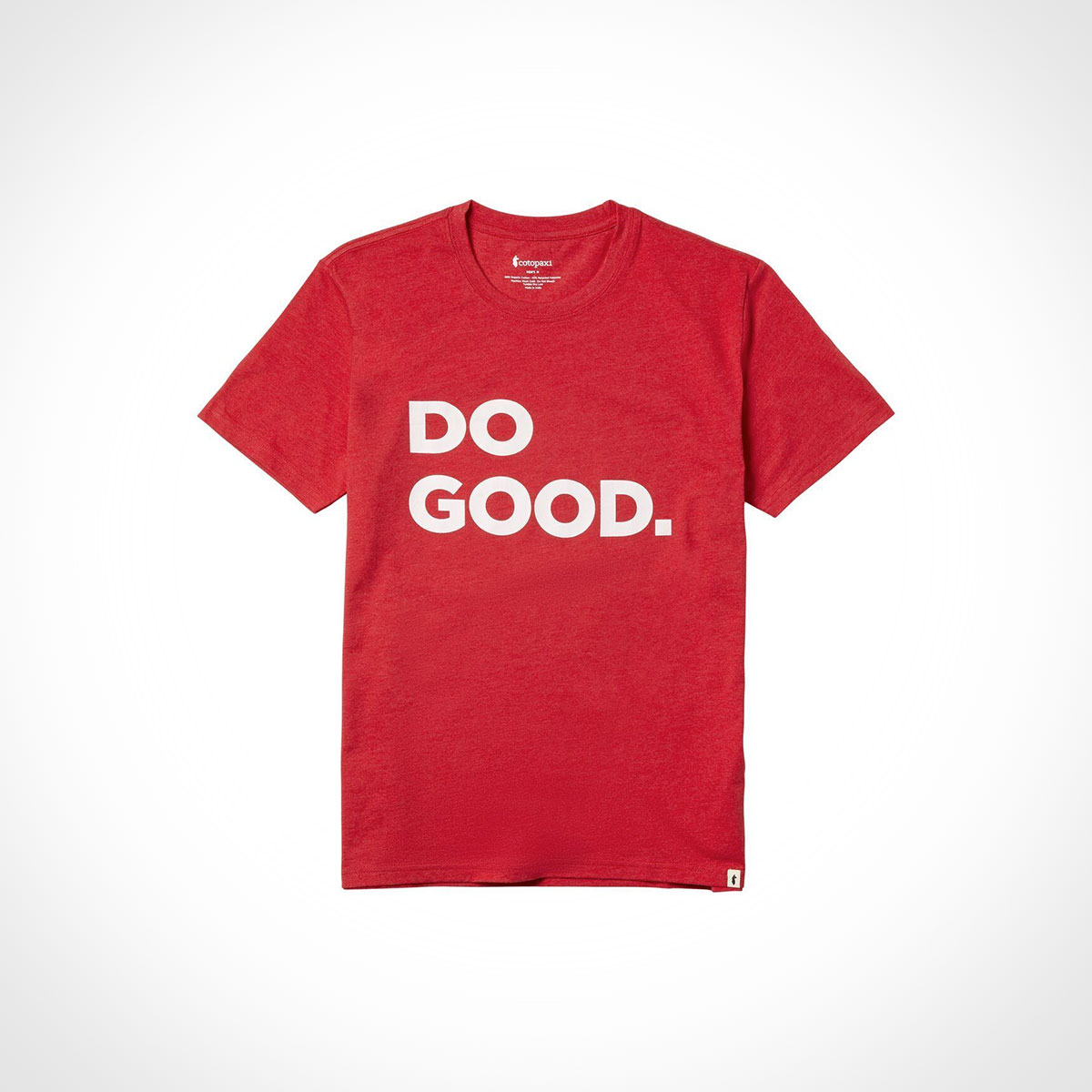 Cotopaxi Do Good T-Shirt
The Do Good T-Shirt is a simple, yet iconic representation of Cotopaxi's heroic mission to do good. This comfy and eco-friendly graphic tee is made from a mix of organic cotton and recycled polyester. And produced in a Fair Trade Certified facility that supports better working conditions and long-term economic opportunities for the factory workers who made it.
As a certified B Corporation, Cotopaxi is striving to improve the human condition, increase social consciousness, and alleviate poverty. From their colorful, high-quality gear to their ethical manufacturing processes, doing good is just what Cotopaxi does.
We independently select these products—if you buy from one of our links, we may earn a commission.