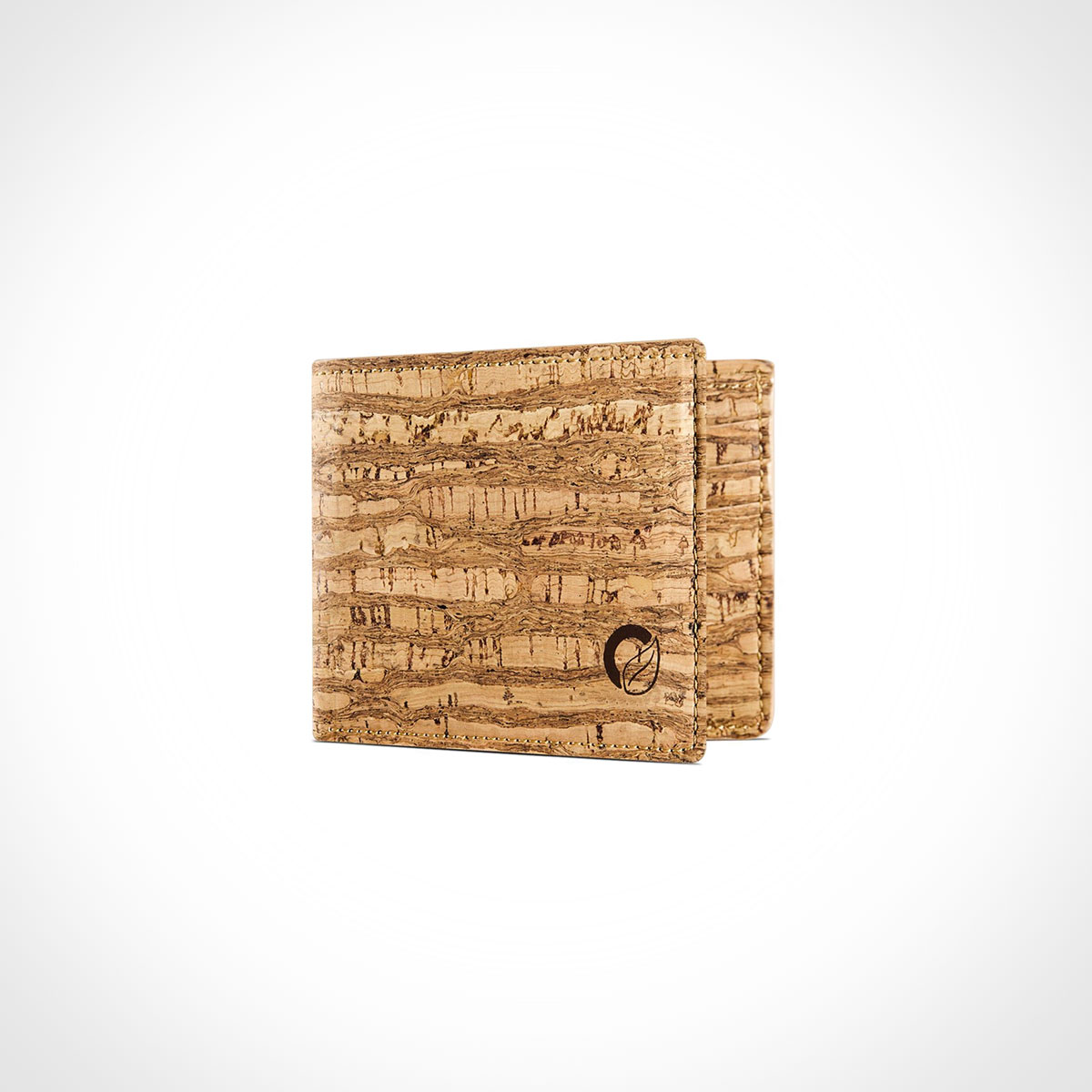 Corkor Slim Bifold Cork Wallet
Corkor Slim Cork Wallet is a beautiful and compact alternative to leather wallets. Crafted from natural cork, this PETA-approved vegan wallet is strong yet soft to touch, with a stylish, streamlined look that slides comfortably in and out of pockets. Free from bulky detailing, the Corkor Slim Bifold provides durable protection and just enough storage to satisfy the needs of any wallet minimalist. Convenience and comfort without harming animals.
Leather is widely used in the fashion industry to make all types of clothes and accessories—from jackets and pants to belts and bags. But for all its positive benefits, the modern production of leather has a dark side. Every year, the global leather industry slaughters more than a billion cows and other animals, killed for their skins after enduring the horrors of factory farming, including extreme crowding, physical cruelty, and sensory deprivation.
Leather is also environmentally cruel, from both the significant strain of livestock farming and the pollution caused by chemicals and toxins used in processing the skins. Cork, on the other hand, is the plant-based equivalent of leather in terms of its material characteristics, but with none of the animal cruelty or environmental impact. Plus, it's a highly sustainable material, incredibly light and soft, and naturally water resistant.
Corkor is passionate about creating a cleaner, greener future with their wallets, bags and accessories that look like leather, but come from a tree. Employing mainly women in their Portugal workshop, all Corkor products have been certified by PETA to be completely vegan and cruelty free. And for every purchase, Corkor donates 1% to a charity of your choosing.
Look good and feel great with sustainable, ethical cork.
We independently select these products—if you buy from one of our links, we may earn a commission.