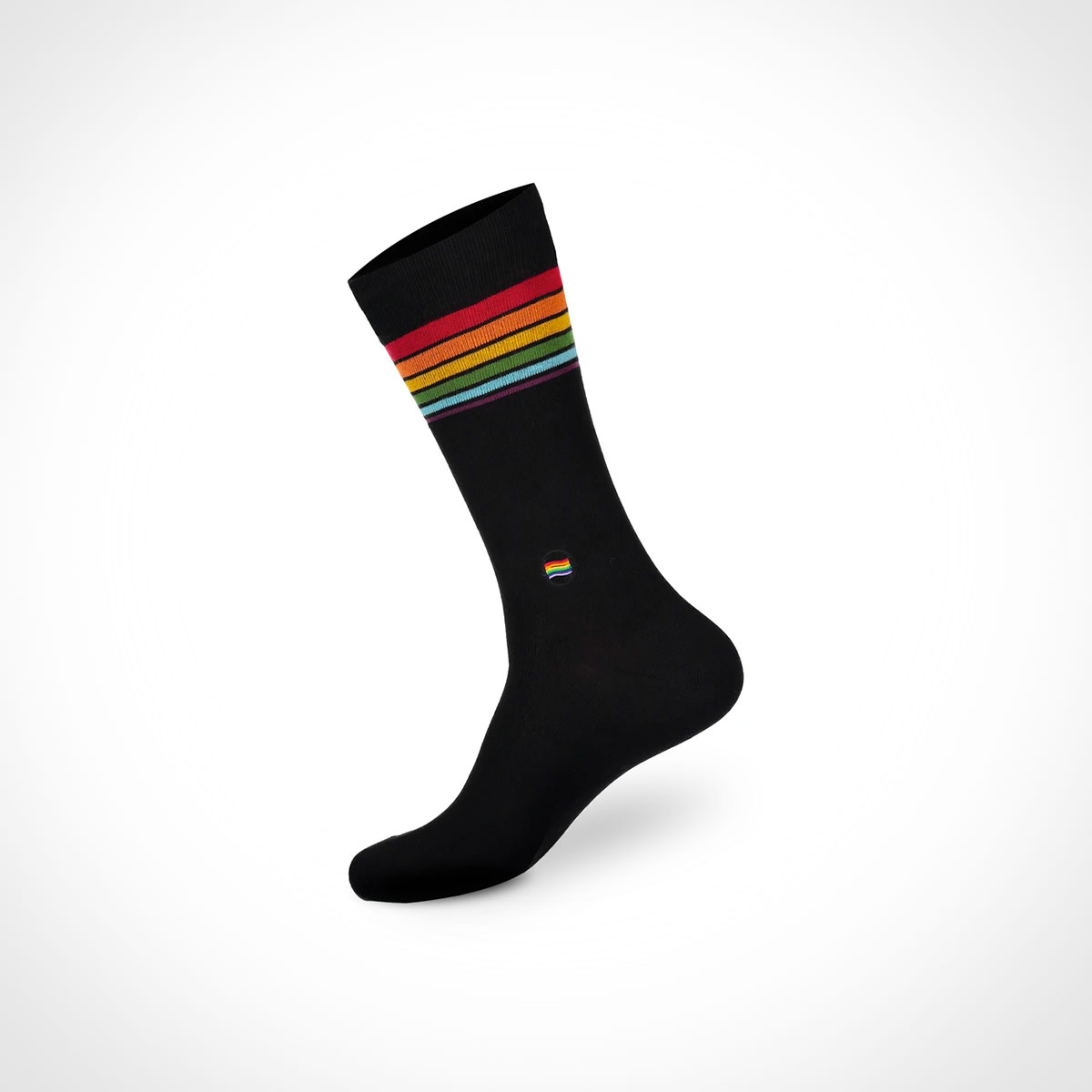 Supports LGBTQ youth in crisis
Conscious Step Socks that Save LGBTQ Lives feature rainbow stripes on a black, organic cotton base. Fairtrade, GOTS, and Vegan certified. Embroidered with a rainbow pride flag to show support for equality for all. For every pair sold, a portion of proceeds are donated to support LGBTQ youth in crisis.
LGBTQ youth are at an increased risk for attempting suicide compared to their straight peers. Three in seven LGBTQ youth seriously consider suicide every year. They are particularly vulnerable to the negative mental health impacts associated with the current COVID-19 pandemics and social unrest.
For each pair of Socks that Save LGBTQ Socks sold, Conscious Step donates $1 to The Trevor Project to provide crisis intervention and suicide prevention for LGBTQ youth.
We independently select these products—if you buy from one of our links, we may earn a commission.