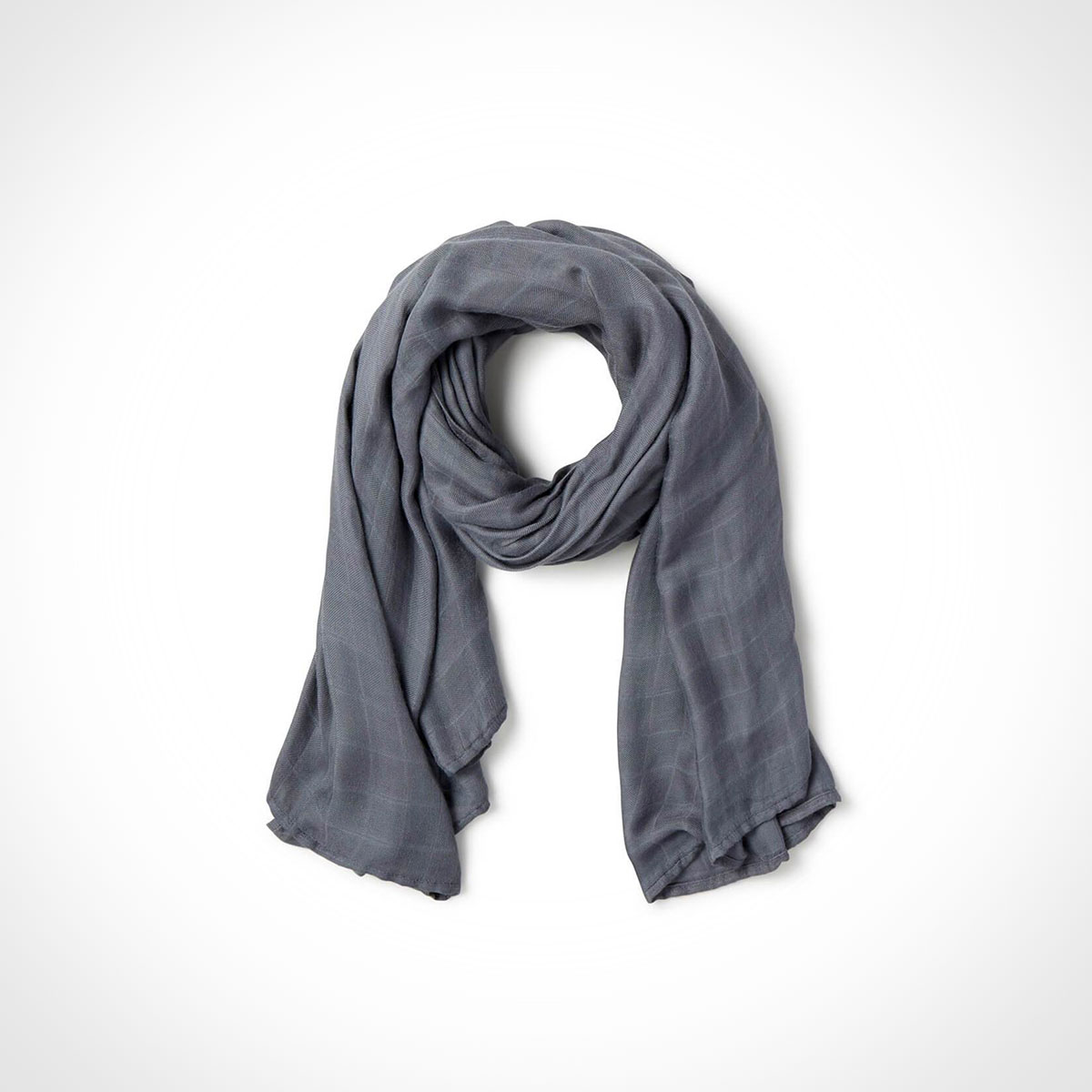 Supports sustainable and environmentally responsible practices
The Boody Bamboo Muslin Scarf is the ultimate in sustainable fashion accessories. Silky smooth to the touch and endlessly versatile, this oversized scarf will quickly become your favorite accent piece. Bamboo fabric is ultra durable and naturally soft, maintaining its shape and not irritating sensitive skin. Making it a perfect travel companion.
Often reaching more than 100 feet tall, bamboo is the largest member of the grass family and the fastest growing woody plant in the world. With such a high growth rate, and the fact that bamboo can be continually re-harvested with no damage to the surrounding environment, makes it one of the most sustainable and versatile resources on the planet. This wonder plant also produces one of the softest yarns, resulting in fabrics that are easy on the skin, superbly soft, and highly breathable.
Eco-wear company Boody creates affordable, ultra-soft essentials and underwear derived from sustainable bamboo viscose. From initial bamboo harvesting to delivery of the finished product, Boody is committed to maintaining a responsible and transparent process with the lowest possible environmental footprint.
We independently select these products—if you buy from one of our links, we may earn a commission.