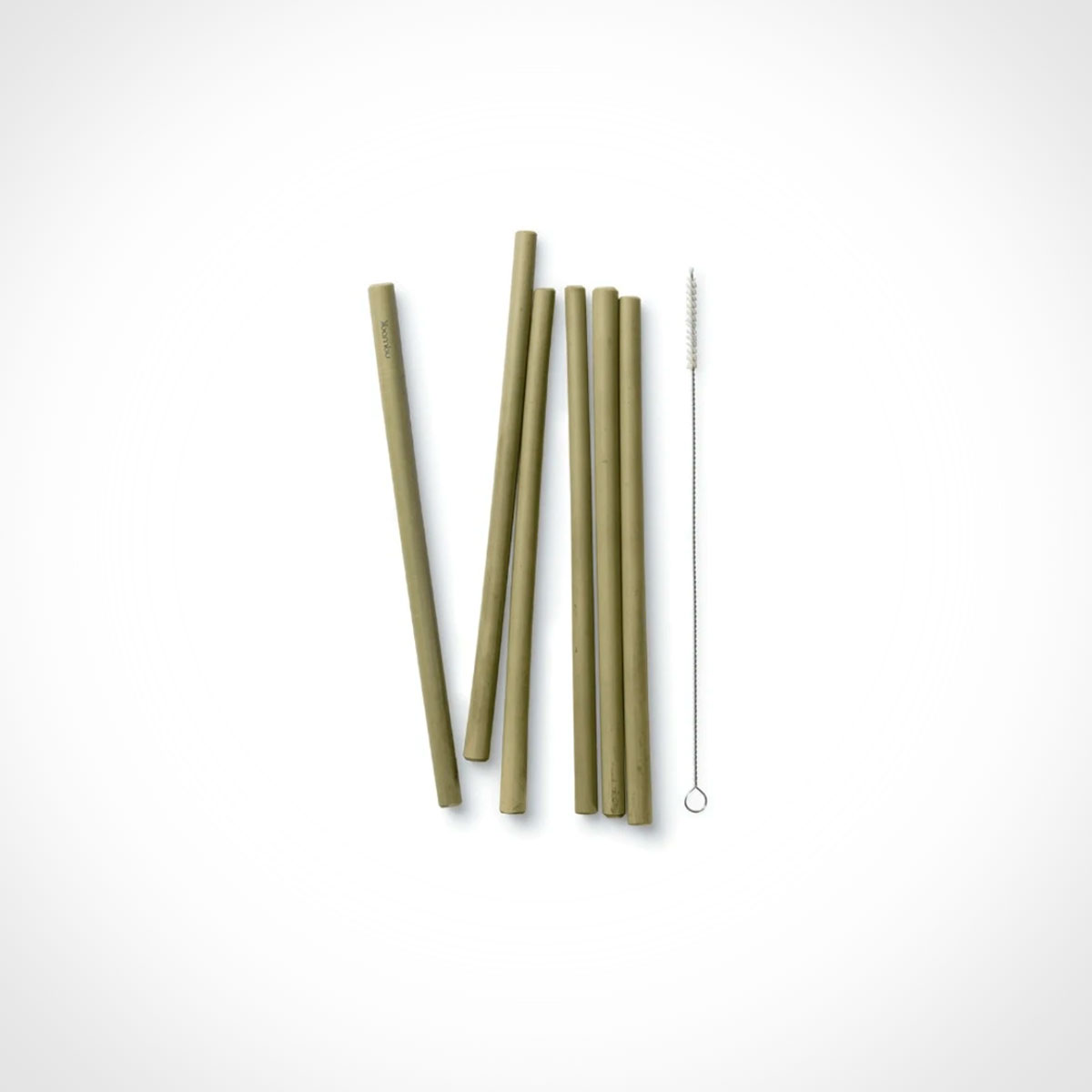 Supports organizations working to restore & protect our environment
Bambu Reusable Bamboo Straws are an award-winning alternative to single-use plastic straws. The only straw that's certified 100% USDA organic. These all-natural straws are durable, beautiful and cut from nature. Includes a plant-based cleaning brush. Enjoy with any drink without the environmental impact.
Americans burn through roughly 500 million drinking straws every day. That's a staggering number of single-use plastic straws that eventually find their way back into the environment. We say ditch the plastic and choose a reusable bamboo straw. Eco experts and enthusiasts alike nearly universally agree that bamboo is one of the most sustainable materials on the planet. It's fast-growing, renewable, easy-to-grow, and requires zero agricultural chemicals or pesticides.
For Bambu, makers of bamboo home goods and dinnerware, sustainability is core to how they conduct themselves as a business. They source only the highest quality materials, with most of their bamboo certified USDA organic and all of it tested and approved pesticide-free and chemical-free — resulting in safe, renewable solutions for the home. And as a certified B Corporation and member of 1% for the Planet, Bambu supports organizations dedicated to restoring and protecting our environment.
We independently select these products—if you buy from one of our links, we may earn a commission.