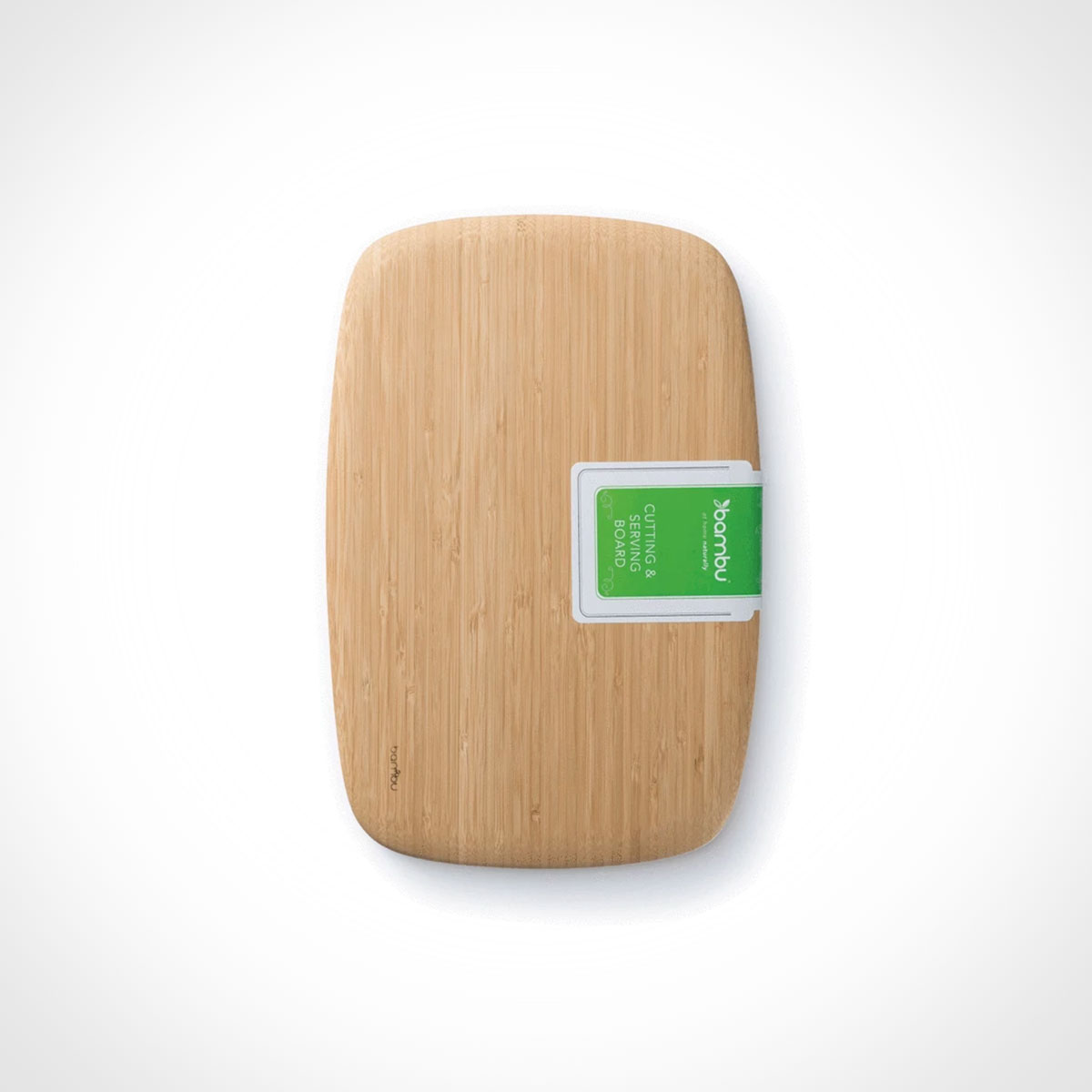 Supports organizations working to restore & protect our environment
Bambu Classic Bamboo Cutting Board offers a stylish and eco-friendly alternative to traditional plastic cutting boards. These artfully designed, handcrafted boards are as beautiful as they are functional. The gently rounded edges make for easy handling, and each board is fully reversible, allowing you to quickly flip from one side to the other after a tearful session of cutting onions.
Eco experts and enthusiasts alike nearly universally agree that bamboo is one of the most sustainable materials on the planet. It's fast-growing, renewable, easy-to-grow, and requires zero agricultural chemicals or pesticides. It grows throughout the world and has countless uses both outside and inside the home.
For Bambu, makers of bamboo home goods and dinnerware, sustainability is core to how they conduct themselves as a business. They source only the highest quality materials, with most of their bamboo certified USDA organic and all of it tested and approved pesticide-free and chemical-free — resulting in safe, renewable solutions for the home. And as a certified B Corporation and member of 1% for the Planet, Bambu supports organizations dedicated to restoring and protecting our environment.
We independently select these products—if you buy from one of our links, we may earn a commission.