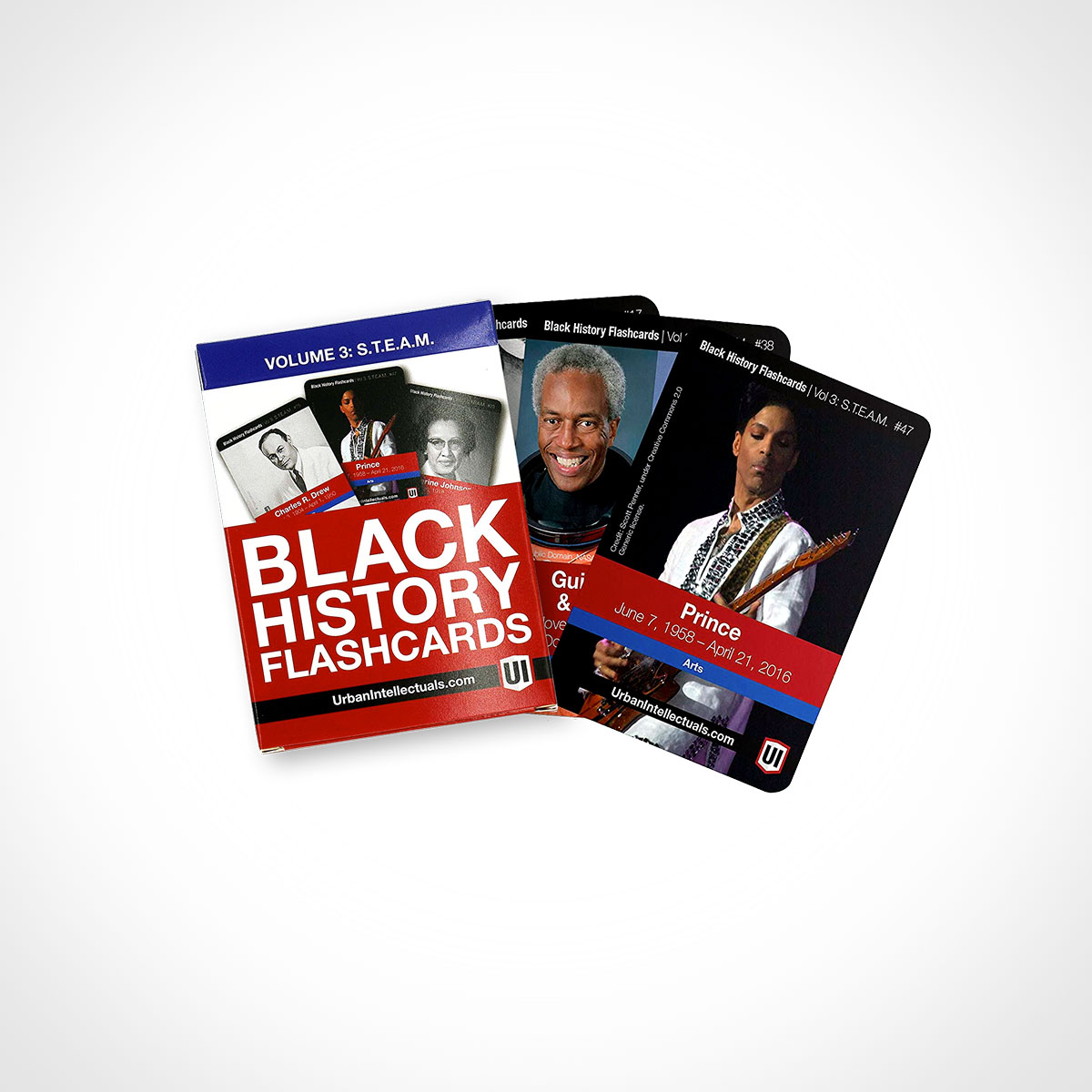 All proceeds support clean water efforts
Black History Flashcards from Urban Intellectuals share positive stories and images throughout Black history. Each 52-card set is designed to teach this and the next generation about the strength, resilience and greatness of Black people. Enjoy learning about the achievements and influence Black people have had throughout history. And take pleasure in sharing what you've learned with friends and family.
Acceptance and change are only achieved through shared understanding. Each innovative set of flashcards help combat the miseducation and suppression of Black achievements around the globe and throughout history. It is imperative to understand Black history and become inspired by it, in order to take the appropriate steps in fixing the propagation of racial inequality and social injustices.
Each unique deck provides a strong foundation to the many untold stories, achievements, and unknown people that have given shape and color to our shared history. Highlighting many of the amazing Black women and men that have made contributions in the world of science and technology, the arts, academia, civil rights, business, and more. We all have an opportunity to learn and grow from the historical contributions of Black people.
We independently select these products—if you buy from one of our links, we may earn a commission.