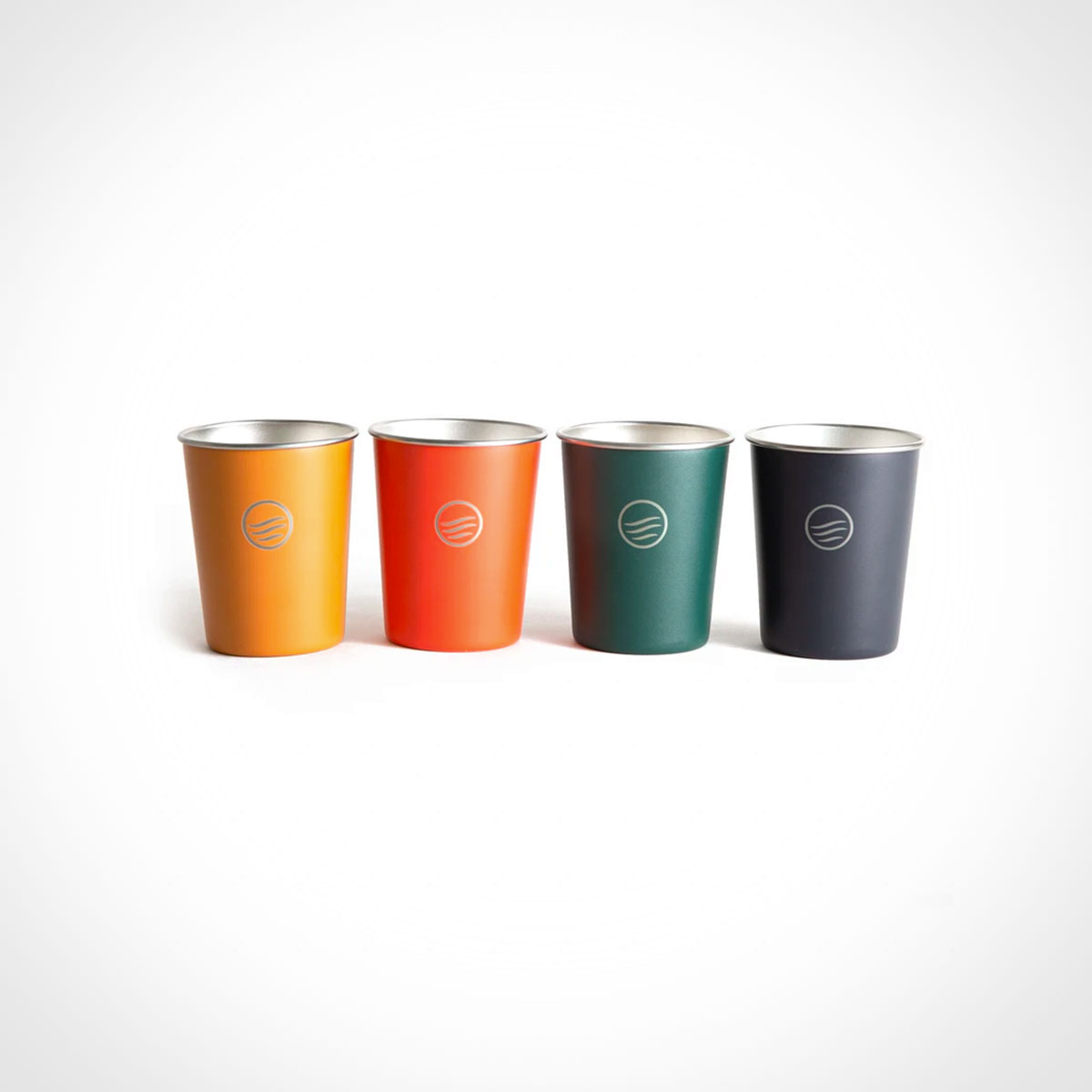 Removes one pound of trash from the environment
United By Blue Steel Tumbler Pack supports your efforts to refuse single use plastic. These reusable, travel-friendly steel tumblers come in a colorful set of four. Made with kitchen-grade stainless steel that will endure years of picnics and campouts. Raise your sustainable cup to a plastic-free future!
Every single day, millions of disposable cups are used once and then thrown away. The volume of these single-use containers is a mounting problem, particularly disposable coffee cups. Starbucks, for example, uses more than 8,000 paper cups a minute, adding up to more than four billion cups a year. And since each cup is lined with plastic, to keep that boiling coffee in check, they are neither generally recyclable or compostable.
The result is an overwhelming amount of single use waste in our environment—polluting our oceans, choking our wildlife and contaminating our drinking water. United By Blue is committed to making a tangible impact, to confront this trash problem in the most direct way possible: by getting their hands dirty and removing it directly from shorelines and waterways. For every product sold, United By Blue removes one pound of trash from the environment.
We independently select these products—if you buy from one of our links, we may earn a commission.