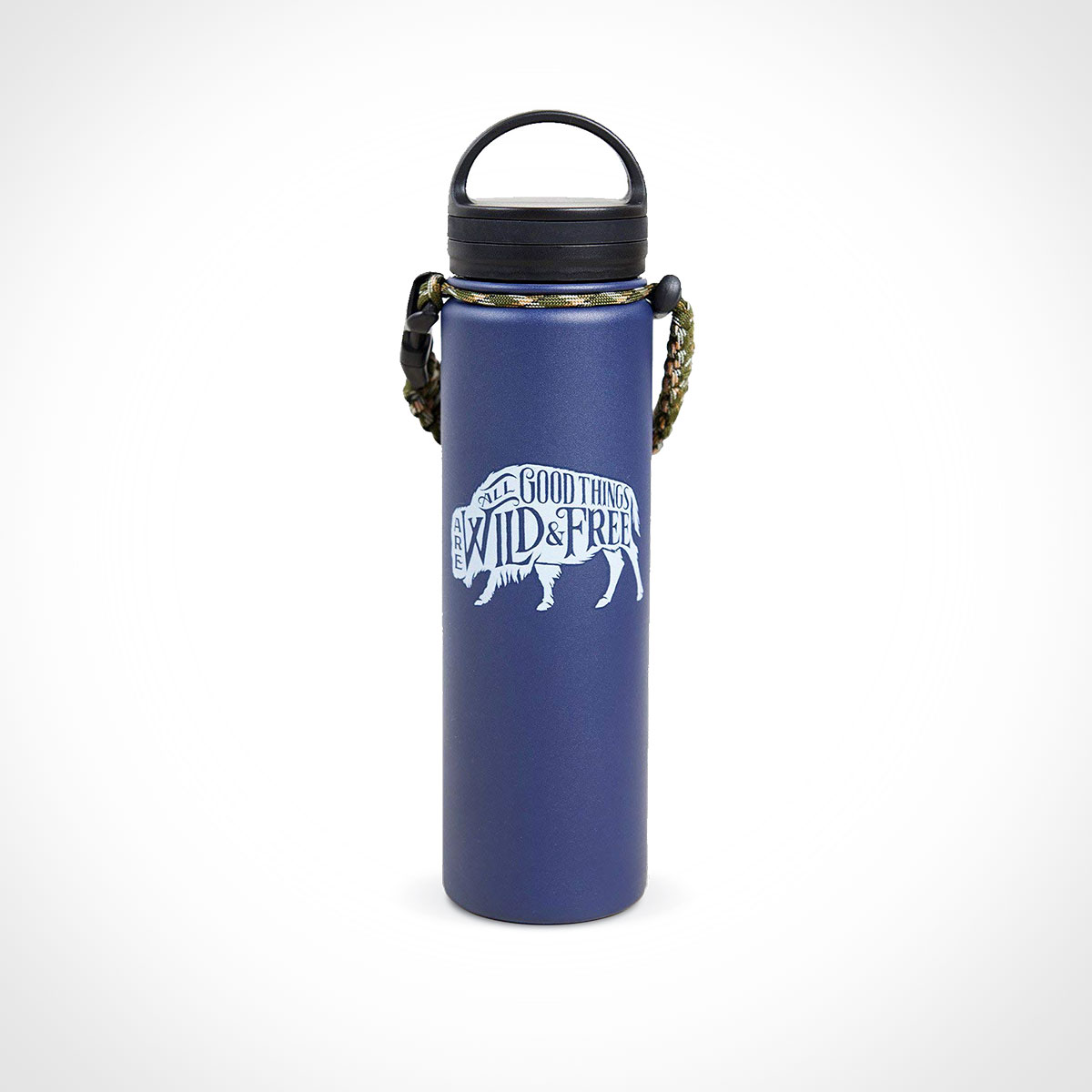 Removes one pound of trash from the environment
United By Blue's 22oz Insulated Steel Water Bottles are perfect for keeping beverages handy while reducing the need for plastic bottles. Each reusable bottle is made from 100% stainless steel and double insulated to keep hot and cold drinks at temperature for up to 12 hours. It also includes a braided paracord to attach to backpacks, bags, or wrists, making your water bottle hard to lose and becoming trash itself.
Around the world, one million single-use plastic drinking bottles are purchased every minute, much of which will eventually end up in our oceans and waterways. And while recycling efforts are well intended, only about 9% of all plastic waste gets recycled, while 79% goes into landfills, dumps, and our natural environment. Outdoor clothing and accessories brand United By Blue vows to remove one pound of trash from our oceans and waterways for each product sold.
By rolling up their sleeves and organizing cleanups around the U.S., they have removed almost 2 million pounds of plastic bottles, styrofoam, tires, old appliances, you name it from creeks, rivers, beaches, and streams. Cleanups are happening around the country if you care to join. But of course, the best solution to reducing waste is to replace single-use plastics with reusable alternatives.
We independently select these products—if you buy from one of our links, we may earn a commission.