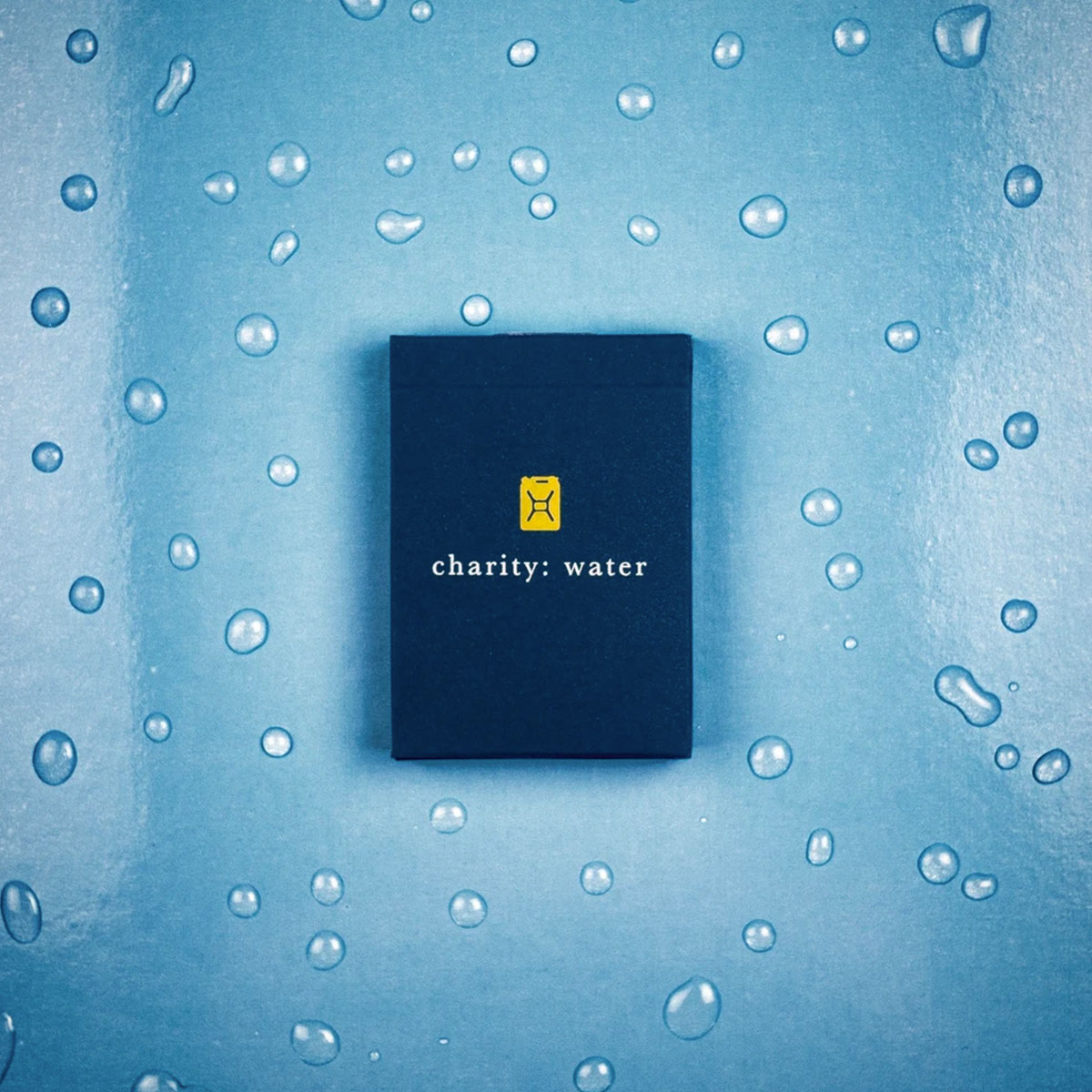 All proceeds support clean water efforts
Playing Cards designed by charity: water in collaboration with Theory11. This beautiful deck of cards was produced using paper made from hydroelectric power and other renewable energy sources. Fun for families, poker-playing dads, or any game night. All proceeds from sale of this deck go directly to charity: water and their efforts to bring clean, safe drinking water to people in developing nations.
Diseases from dirty water kill more people every year than all forms of violence, including war. charity: water is a non-profit organization on a mission to solve the water crisis and reinvent charity for a new generation. Through their heroic efforts, clean water projects are brought to developing areas around the world. In each location, charity: water works with local experts and community members to find the best sustainable solution to serve the needs of the community.
100% of proceeds from this beautiful deck of playing cards goes to supporting charity: water and their heroic efforts. Every deck makes a difference.