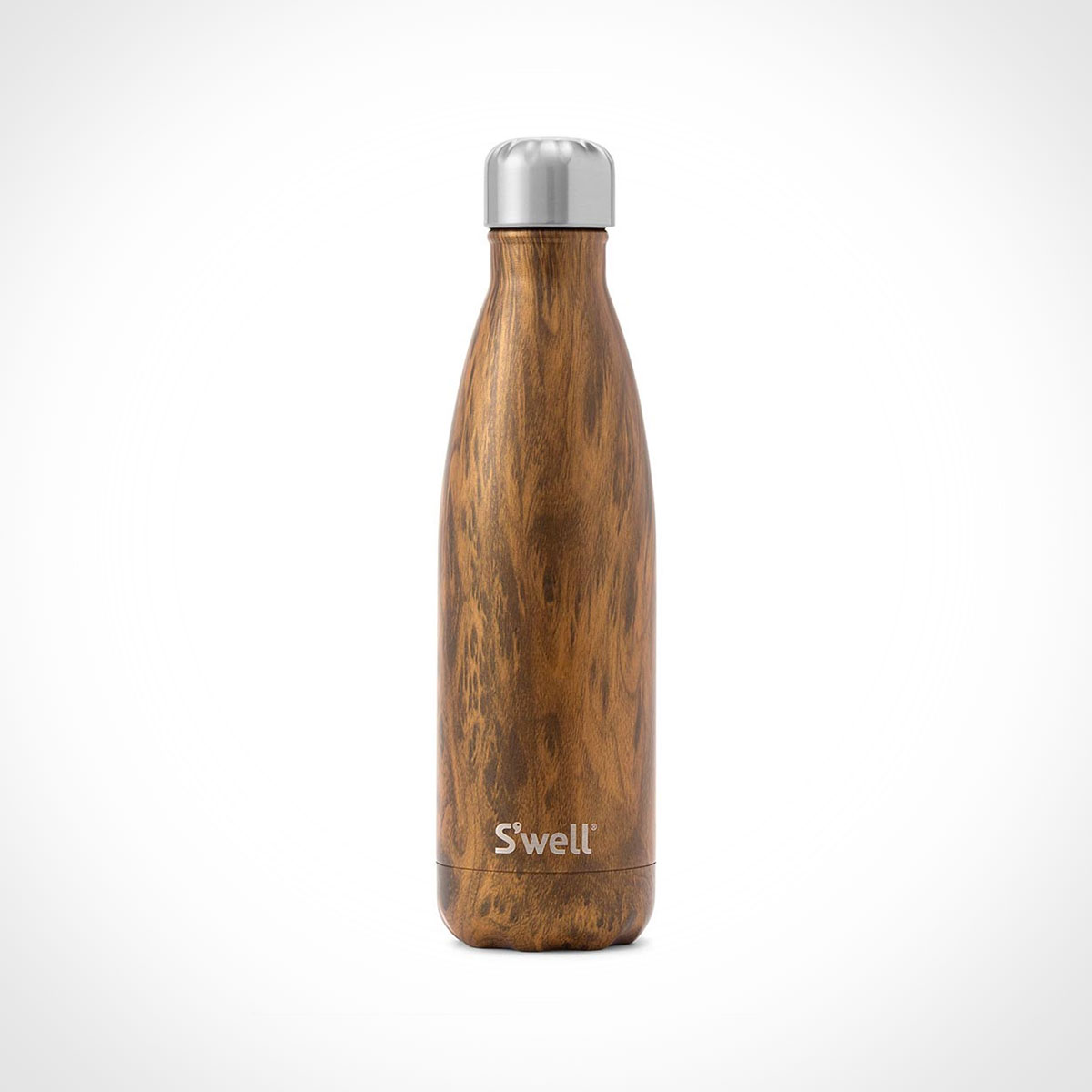 Helping eliminate single-use plastic bottles
The popular S'well Teakwood Bottle may resemble distressed wood, but no trees were actually used to create this stunning look. With a smooth matte finish, this original seventeen-ounce design is the perfect size to hold comfortably, pack easily, and fit in every center console or cup holder. The triple-walled, vacuum-insulated construction keeps the bottle from sweating, while making sure cold water stays cold and hot water hot for up to 24 and 12 hours respectively.
On average, individuals use and toss out 167 plastic water bottles every year with less than one-third being recycled. Much of this discarded plastic ends up in our natural environment, eventually being carried out to sea as part of the 8 million tons of plastic waste entering our oceans every year. Each S'well bottle is made from food-grade stainless steel with lasting construction that allows for thousands of refills, reducing the need for single-use plastic water bottles.
S'well's heroic mission is to displace 100 million plastic bottles by 2020 with their Million Bottle Project—a sustainability program to promote minimizing single-use plastic bottle consumption. By simply making small changes in our everyday lives, like choosing to refill reusable bottles, we can create big change in the world.
We independently select these products—if you buy from one of our links, we may earn a commission.