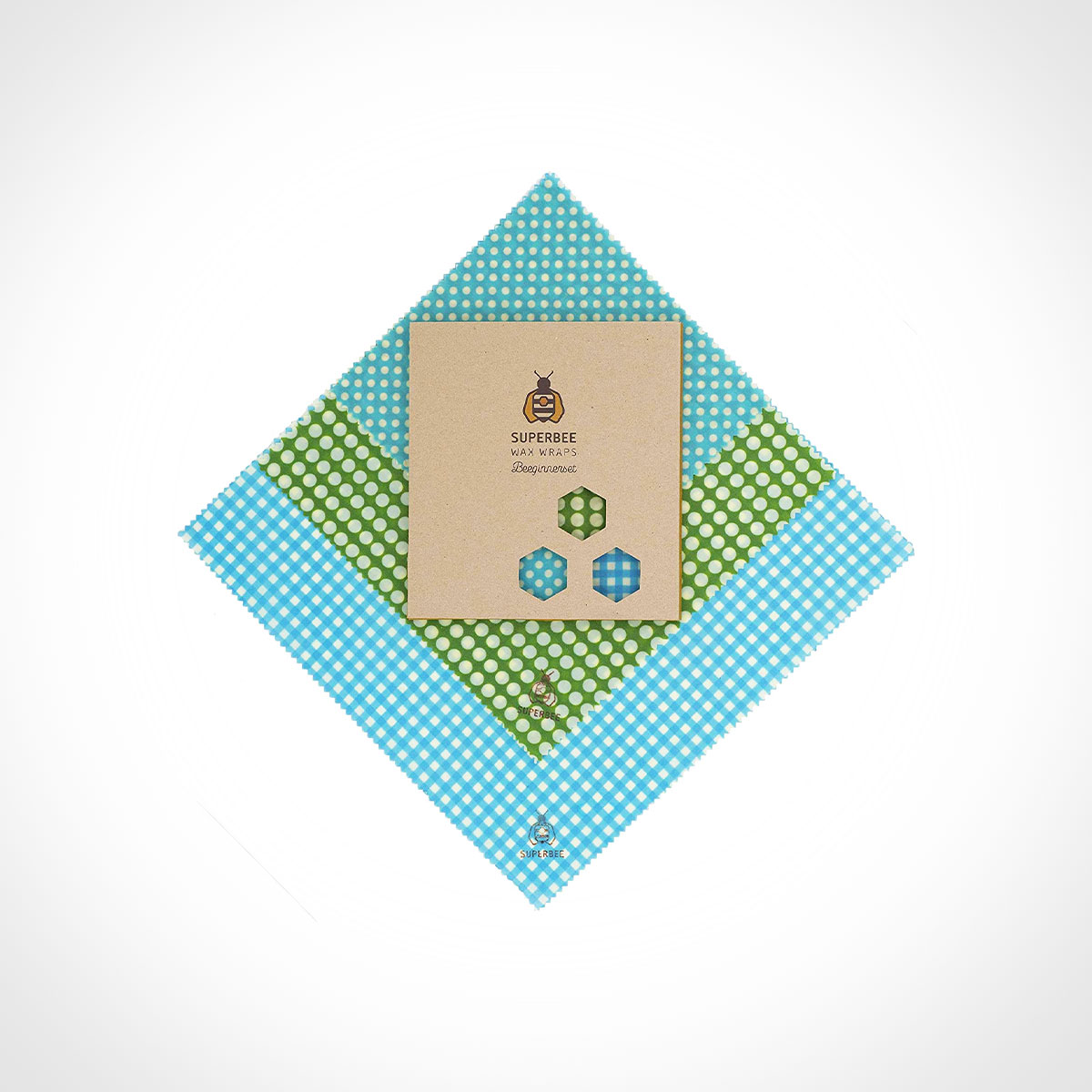 Supports plastic-free living and women empowerment
SuperBee Beeswax Wraps provide a reusable, eco-friendly alternative to plastic wrap. Handmade using GOTS certified 100% organic cotton fabric, sustainably harvested beeswax, organic coconut oil and golden tree resin. Wrap up half an avocado or block of cheese, cover a big bowl, or wrap a sandwich. Reusable beeswax wraps provide a safe, natural way to pack your snacks on-the-go. Take on picnics, camping, hiking and backpacking, or any zero waste outdoor adventure.
By using reusable food wraps you can avoid further use of single-use plastic. The use of which, comes at a steep environmental price. Plastics don't every really break down. Instead, they just break up into smaller and smaller pieces known as microplastics, which end up in our waterways, eaten by wildlife, and inside our bodies. SuperBee food wraps last about 2 year with proper care, and can go directly into the compost when done. the packaging is made from 100% recycled paper.
SuperBee is a family-owned social enterprise based in in the mountains of northern Thailand supporting plastic-free living through sustainable, ethically-made goods. While also promoting social and environmental change through women empowerment and employment opportunities in rural communities, paying 20% more than the living wage suggested by the Fair Trade Association.
We independently select these products—if you buy from one of our links, we may earn a commission.