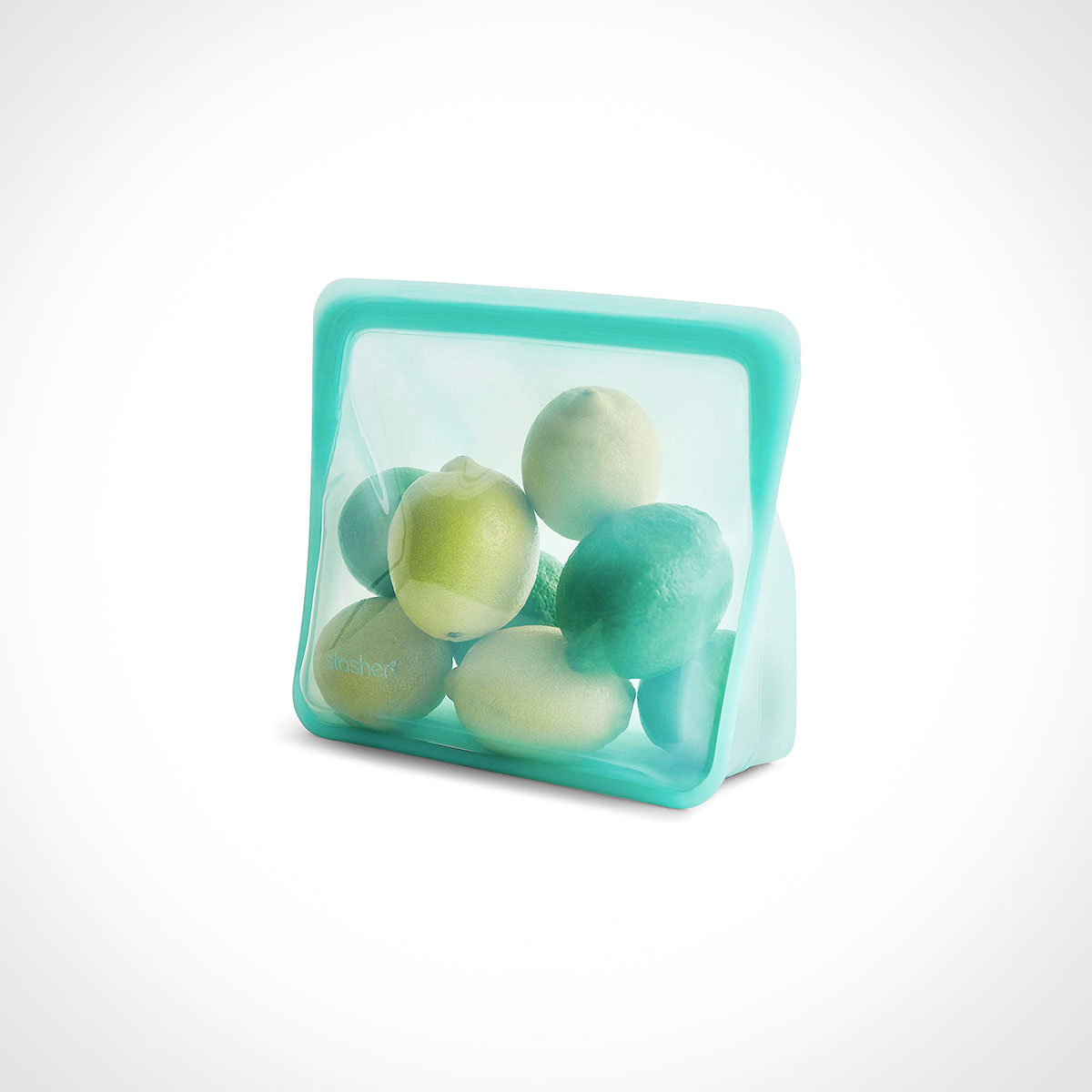 Funds efforts to preserve and rehabilitate our oceans
Stasher's bestselling Stand-up Reusable Silicone Bag is the most upstanding citizen in the Stasher lineup. Keep food fresh at home or on the go, slosh-proof your soups, or protect your gym bag from shampoo spills. Made from pure platinum silicone derived from natural sources—primarily sand—these convenient, self-sealing, reusable bags are 100% plastic free and 100% convenient. Allowing Stasher to provide a food- and planet-safe alternative to single-use plastic bags at home.
Plastic bags are one of the most pervasive and deadly forms of plastic waste in landfills and oceans today. Birds mistake shredded plastic for food, and hungry sea turtles can't distinguish between jellyfish and a floating plastic bag. And as these bags disintegrate, fish eat the microplastic particles, transferring plastics into the food chain for bigger fish, marine mammals, and eventually humans to consume. Despite all of this, single-use plastic bags continue to be used in almost every American home because of their convenience.
That's why Stasher created the world's first patented, self-sealing platinum silicone storage bag. A plastic alternative that gives back to the planet with every sale, and every time you use it. And, as a proud member of 1% For the Planet, a portion of every Stasher sold goes straight to high-impact nonprofits like Surfrider and 5 Gyers, that are dedicated to preserving and rehabilitating our oceans.
We independently select these products—if you buy from one of our links, we may earn a commission.