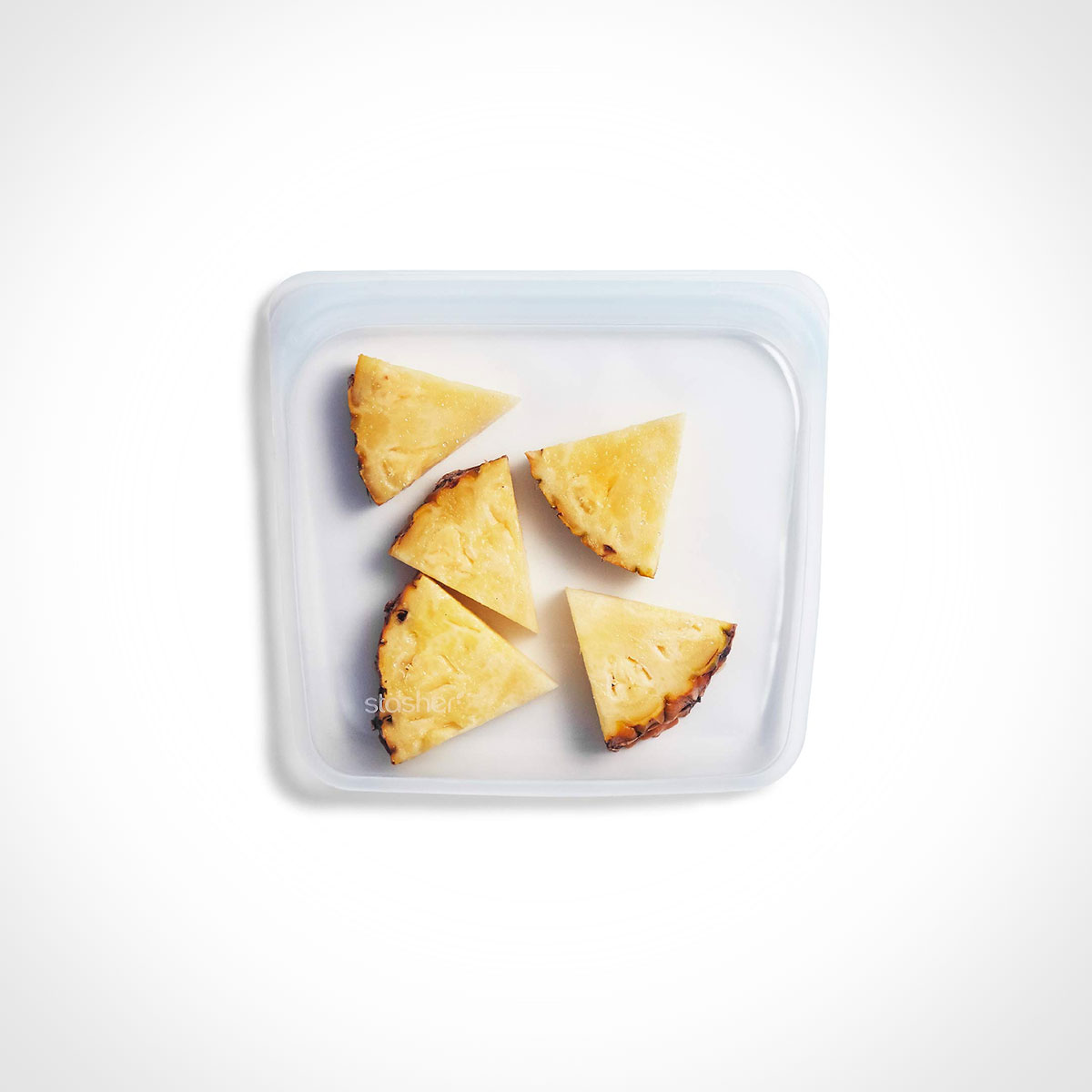 Funds ocean conservation efforts
Stasher Reusable Silicone Sandwich Bags are made from pure platinum silicone. Food-grade silicone is safe for use in the freezer, microwave, dishwasher, boiling water, and oven up to 400 degrees Fahrenheit. These convenient, self-sealing, reusable pouches are 100% plastic free, and contain no toxic chemicals or fillers. Stasher provides a food- and planet-safe alternative to single-use plastic bags at home.
Plastic bags are one of the most pervasive and deadly forms of plastic waste in landfills and oceans today. Birds mistake shredded plastic for food, and hungry sea turtles can't distinguish between jellyfish and a floating plastic bag. And as these bags disintegrate, fish eat the microplastic particles, transferring plastics into the food chain for bigger fish, marine mammals, and eventually humans to consume.
As a proud member of 1% For the Planet, a portion of every Stasher sold goes straight to high-impact nonprofits like Surfrider and 5 Gyers, that are dedicated to preserving and rehabilitating our oceans. The next time you pack a lunch for work or school, make the heroic choice to stop single-use plastic!
We independently select these products—if you buy from one of our links, we may earn a commission.