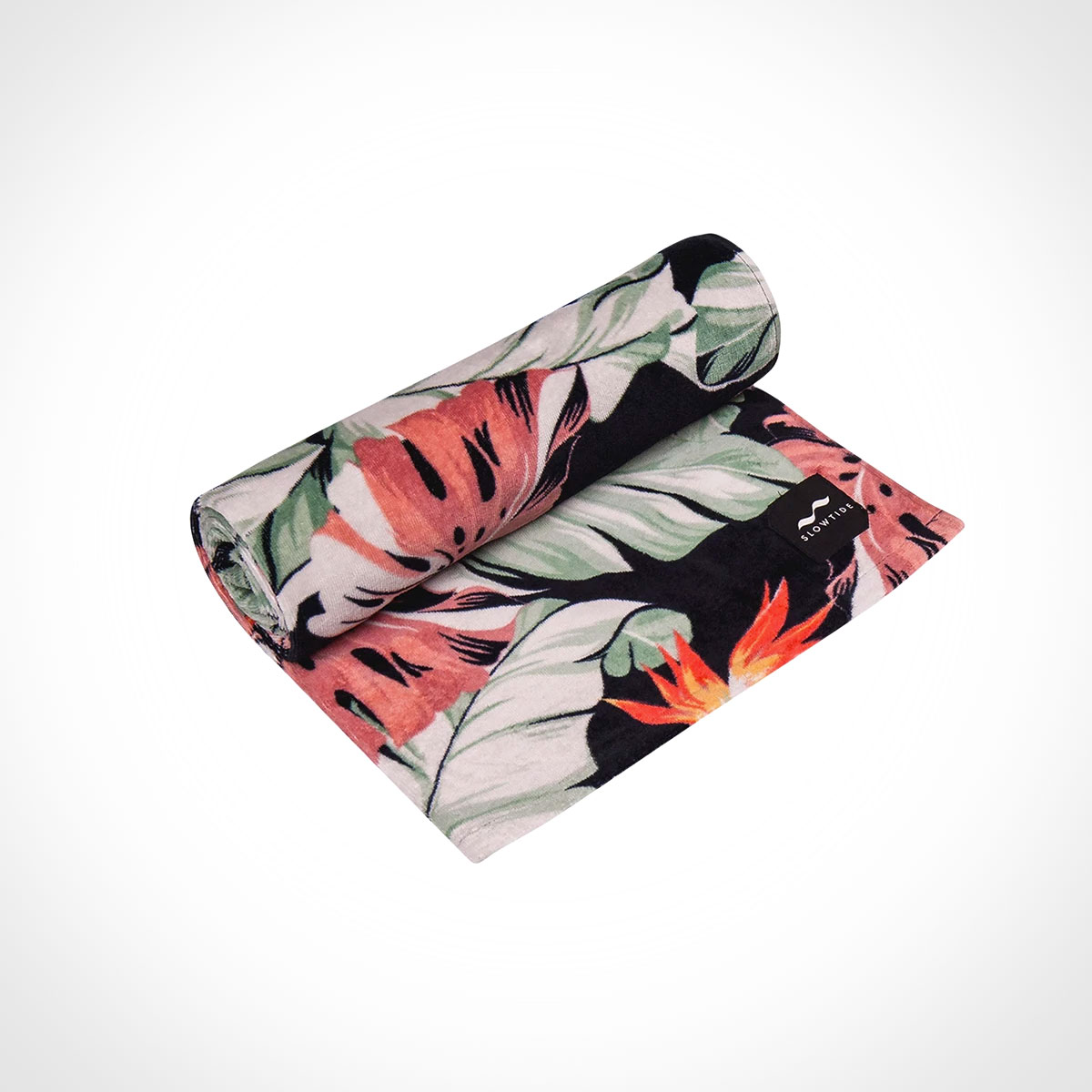 Slowtide Beach Towel
Slowtide's art inspired Beach Towels come in a variety of beautiful, unique designs. The 30 x 60 inch towel is lightweight and comes equipped with a hanging loop for quick, easy drying. Each is made from 100% super soft, highly absorbent cotton, ethically sourced through the Cotton LEADS program — a leader in sustainable cotton production.
The global textile industry is a notoriously dirty business, emitting more greenhouse gas emissions than the international shipping and aviation sectors combined. Slowtide, makers of artistic, ethically-produced towels, is dedicated to changing the tide on textile pollution — doing everything they can to minimize, control, and reduce their impact. Blending fashion and functionality, Slowtide collaborates with a variety of brands and artists to produce beautifully designed towels manufactured from clean, ethical factories and sustainably sourced materials.
Slowtide is determined to facilitate change by sharing their products with those in need, including giving "second life" to lightly used products as well as participating in a variety of community outreach, education, and donation events.