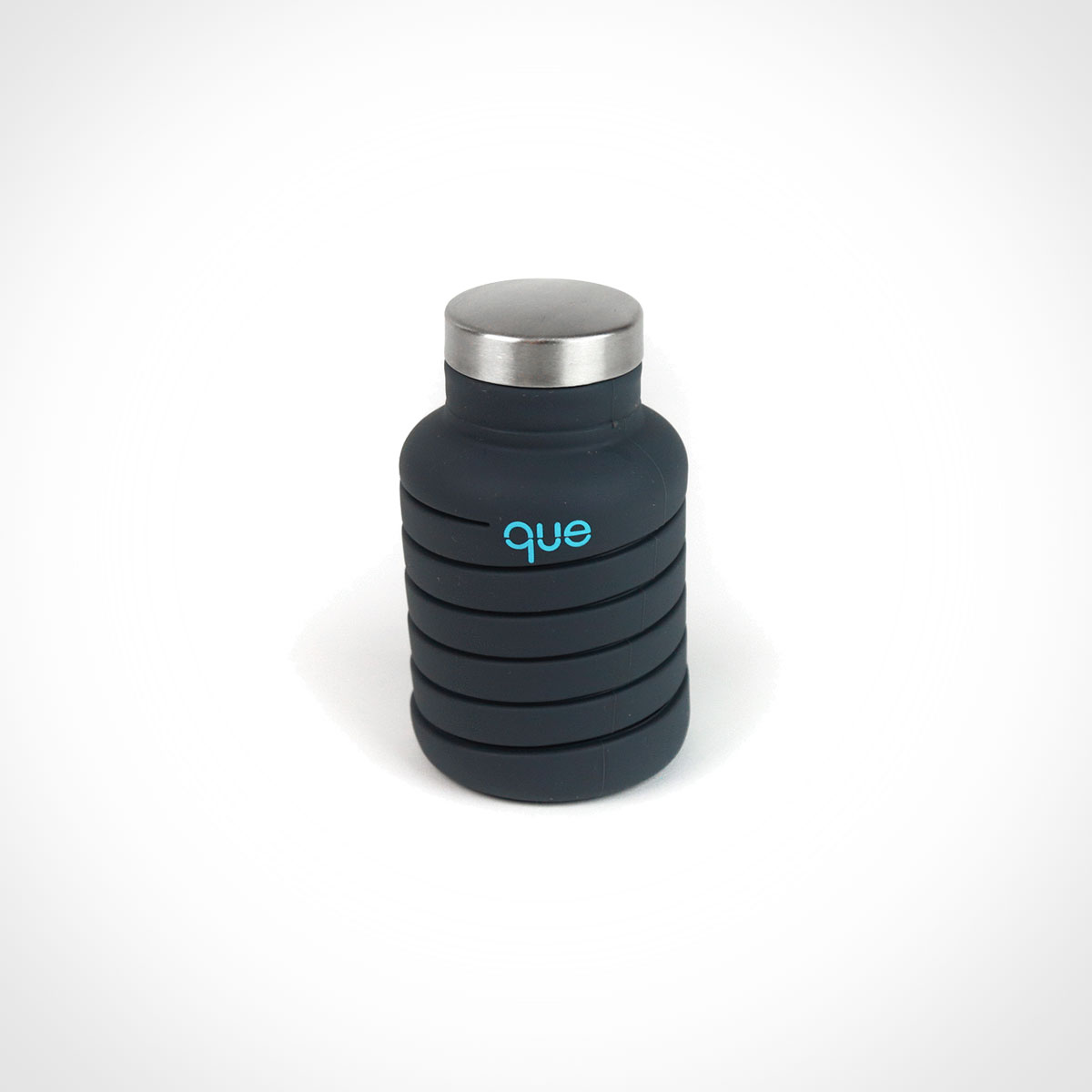 Helping protect our precious rainforests
que Bottle is the perfect collapsible bottle for everyday adventures. Compact, lightweight, and ever so convenient. The patented spiral design shrinks the bottle to half of its size when not in use, making it ideal for backpacking, camping or busy on-the-go lifestyles. And since it's made from food-grade silicone, que bottle is 100% plastic free.
Every minute one million plastic bottles are purchased around the world. And while recycling efforts are well intended, only about 9% of all plastic waste ever gets recycled. With roughly 80% going into landfills, dumps, and our natural environment. The only way to effectively manage this growing plastic problem is by switching to more sustainable and reusable options for everyday drinking.
Collapsible water bottle maker, que, is doing their part to eliminate the use of plastic water bottles and other single-use drink containers. Not a single ounce of plastic is used to make their unique reusable bottle. Even their packaging is 100% plastic free. And for every bottle purchased, 10% of proceeds are donated to The Rainforest Trust, to help acquire and protect 1 acre of land in the Peruvian Amazon forest.
We independently select these products—if you buy from one of our links, we may earn a commission.