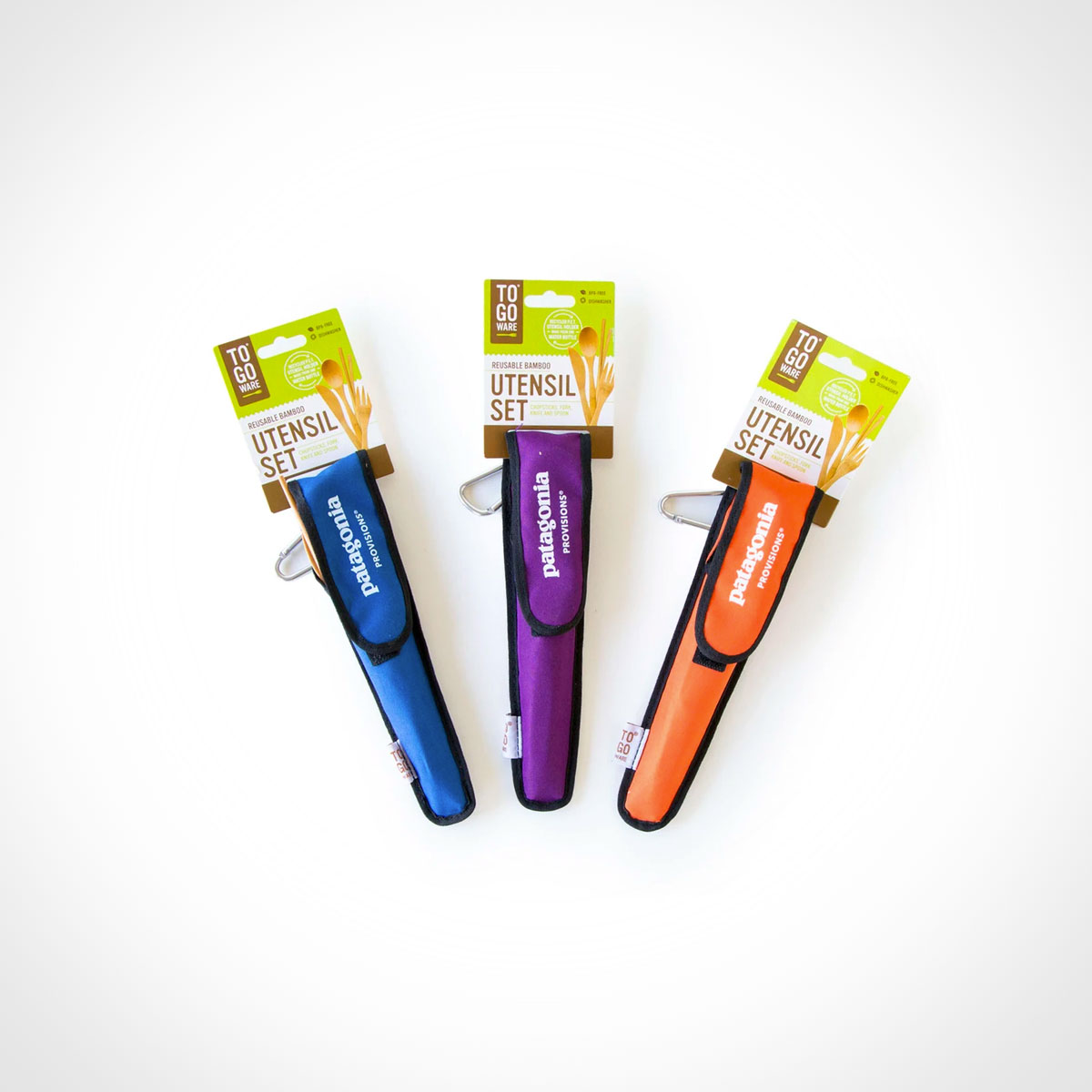 Sustainably helping reduce single-use waste
To-Go Ware Bamboo Utensil Set from Patagonia Provisions rounds out the perfect sustainable toolkit for life on the go. Made of natural, responsibly sourced bamboo. Lightweight, strong, and naturally water, heat and stain resistant. Includes a handy carabiner to clip and carry the set of bamboo fork, knife, spoon and chopsticks wherever you roam. With a holder made from recycled post-consumer plastic bottles.
Often reaching more than 100 feet tall, bamboo is the largest member of the grass family and the fastest growing woody plant in the world. And bamboo can be continually re-harvested with no damage to the surrounding environment, making it one of the most sustainable and versatile resources on the planet. Throughout its average life, bamboo utensils help replace up to 1300 single-use plastic utensils.
As a certified B Corporation and supporter of 1% for the Planet, Patagonia Provisions offers some of the best low-impact, journey-ready products for those seeking to get out and experience nature. While also reducing the environmental impact of single-use waste. Perfect for a busy lifestyle and preserving the planet.
We independently select these products—if you buy from one of our links, we may earn a commission.