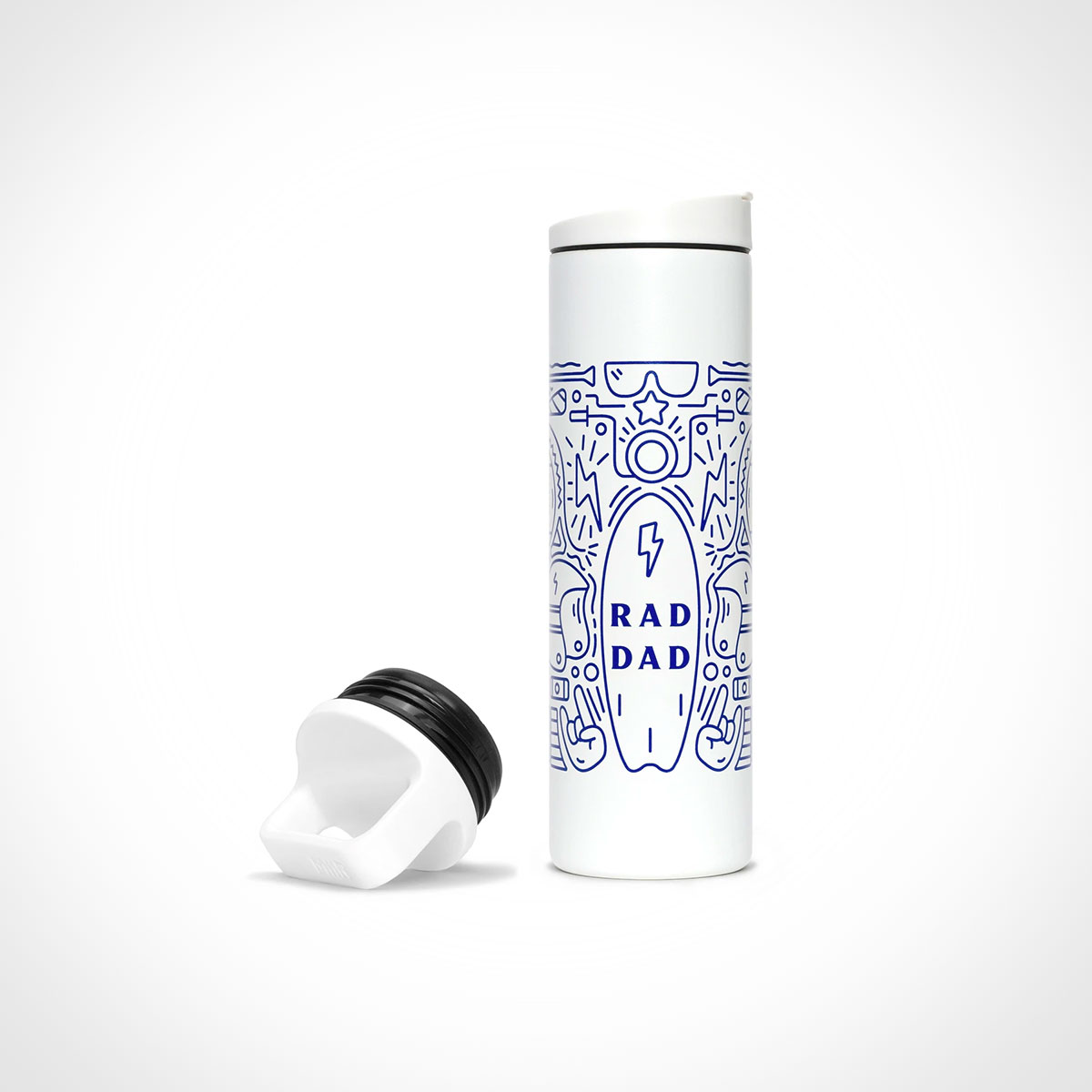 Funds giving projects around the world
MiiR wants to help you celebrate having / being a Rad Dad with their limited edition 20oz Rad Dad Travel Tumbler. Beautifully designed and highly functional, this is the perfect thing to get Dad moving in the morning and keep him going all day. Expertly crafted to keep everything from coffee hot to beer cold. This stout, versatile travel companion is made hold tight while being jostled about. And beyond saving dad from accidental spills, the Travel Tumbler also delivers on MiiR's mission to do good.
With every purchase of a reusable MiiR product, they set aside a 3% of revenue toward a giving project. Featured projects include: the funding of sustainable clean water, sanitation and hygiene support efforts around the world; eradicating poverty and empowering women through education in developing countries; and, protecting and preserving nature's most precious resources for generations to come. Just flip your Miir cup over to find the Give Code, register it, and follow along with project updates and information related to your funded project.
With every sip, your dad will be confident in the fact that he's helping reduce single-use waste, while also empowering a better future for his family and others around the world.
We independently select these products—if you buy from one of our links, we may earn a commission.