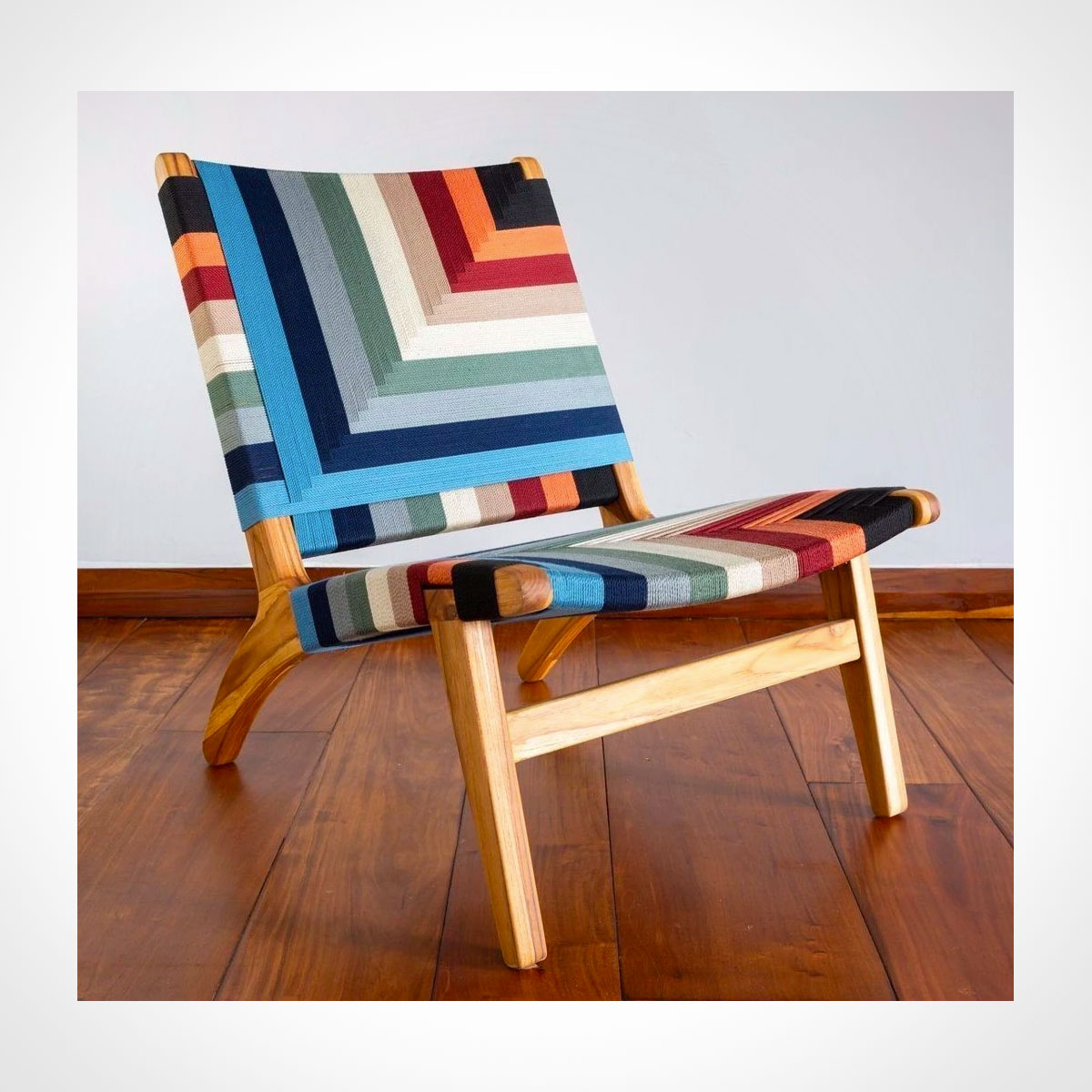 Masaya & Co Masaya Lounge Chair
The Masaya & Co. Masaya Lounge Chair, in Vaqueano Pattern, is a midcentury modern-style lounge chair. The handwoven seat and back offer firm and comfortable support on a sturdy, sustainably harvested teak frame. This handmade chair is a stylish yet casual statement piece, great for any room in your home.
Furniture brand Masaya & Co. embodies end-to-end sustainability in its responsibly harvested wood furniture. Founded initially as a reforestation project in Managua, Nicaragua, Masaya & Co. later grew into a sustainable furniture brand, dedicated to timeless design, artisan craftsmanship and the sustainability of our planet's resources.
All the hardwoods used in their products are dried in solar kilns on-site at their facility in Managua, Nicaragua. For every product sold, Masaya & Co. plants 100 trees in Nicaragua to help combat deforestation in the region due to clear-cutting.