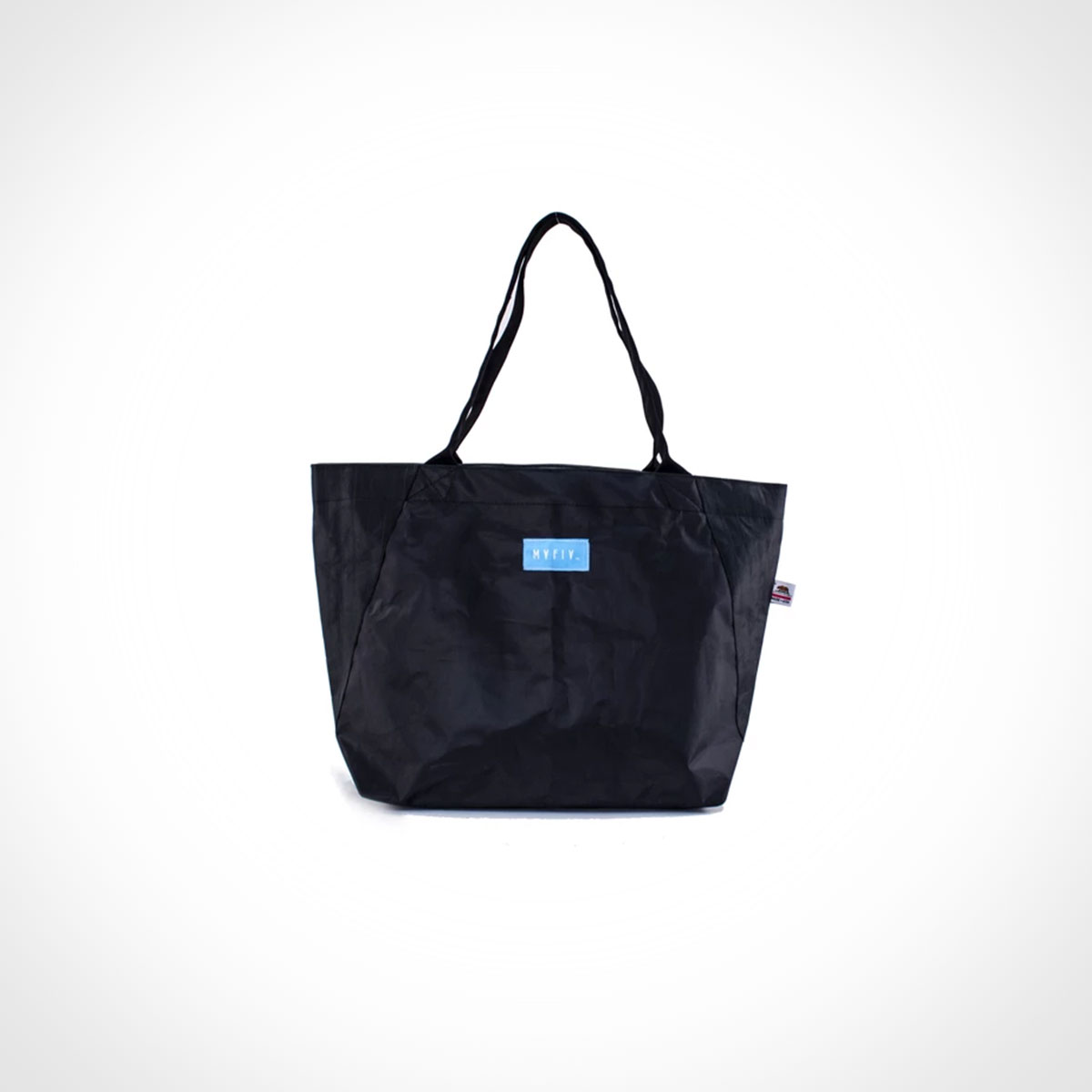 Mafia All Black Sand Bag
Sail cloth is one of the most durable, versatile materials around. But when a sail has reached the end of its useful life, this sturdy material traditionally ends up in landfills along with the rest of the world's waste. By saving used sails (kiteboarding, windsurfing, and boats) from landfills, upcycling bag manufacturer Mafia looks to breathe new life into them. Each design-focused bag begins from durable discarded sail cloth. From there, pieces are hand-cut and hand-sewn back together to be transformed into unique, lightweight packs, totes and accessories. Mafia's All Black Sand Bag is a durable, lightweight tote that accommodates both beach and city lifestyles. Each bag is artfully crafted with special attention to the unique material features and individuality. No two bags are the same. And Mafia's focus on low-impact lifestyle guides every decision they make from reusing cardboard shipping boxes to guaranteeing every product with a lifetime warranty. So, when you get a Mafia bag, you're also getting a piece of the ocean and supporting sustainable business practices.
We independently select these products—if you buy from one of our links, we may earn a commission.