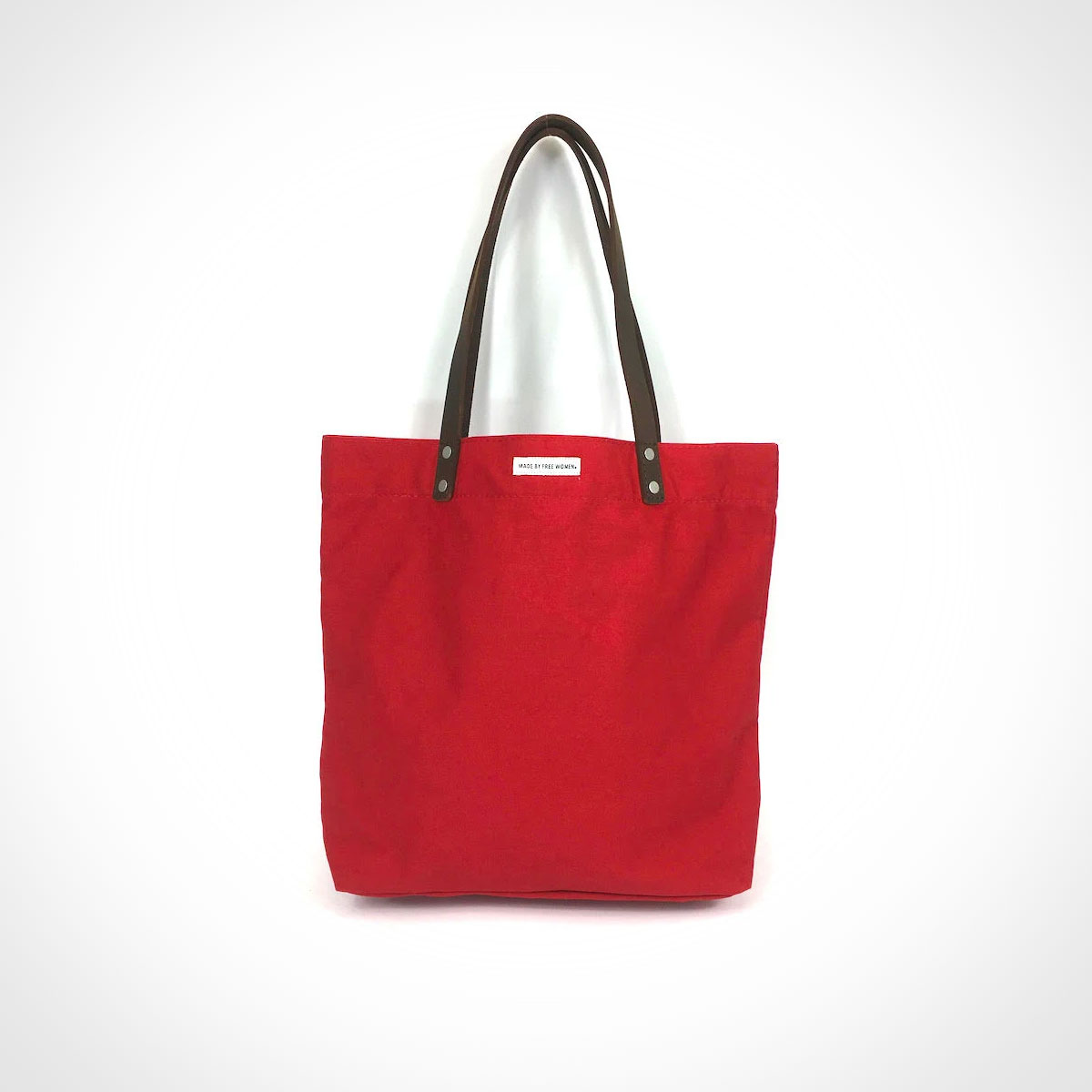 MADE FREE Day Tote
The MADE FREE BY WOMEN Day Tote (by CAUSEGEAR) is handcrafted from strong 100% organic cotton canvas. With handles made from the finest eco-friendly, vegetable tanned, biodegradable leather. And a large inside zip pocket keeps items secure on the go. This tote is both stylish and practical, and promotes self-sustaining jobs for at risk women.
Slavery still exists. There are an estimated 40 million people around the world experiencing modern slavery today. 70 percent of which are women and girls. The need for jobs that support freedom and independence for women has never been greater. What if through the simple purchase of a backpack or bag could help provide such opportunities?
The MADE BY FREE WOMEN brand empowers women in the world's most impoverished places through self-sustaining jobs that change lives. Every Day Tote purchase goes toward a day of freedom for your crafter. Made free from another day of slavery and poverty through a self-sustaining job.
Recent in Gear / On the Go